"Wagyu" refers only to four varieties, Japanese Black, Japanese Brown, Japanese Hornless, and Japan Shorthorn. It is characterized by high quality, rich umami and juicy fat among beef. In Japan, many people may definitely think of brands from the region such as Matsuzaka beef, Omi beef, and Kobe beef, but in fact, delicious beef is also produced in the Tohoku region and Yamagata prefecture. That is Yonezawa beef. Yamagata Prefecture has many tourist attractions such as Ginzan Onsen and Yamadera, and not only Wagyu beef but also local sake and rice are delicious. Why don't you refer to this article and plan a trip to Yamagata to enjoy Yonezawa beef?
Introduction to Yonezawa Beef
Yamagata Prefecture is where Yonezawa Beef is produced and chief among these producers is Yonezawa city. Only cows that meet the strict qualifying standards are selected for Yonezawa Beef having been raised in the local unique climate of Yamagata. Yonezawa Beef contains fine and fragrant fat and has a texture that easily melts even when cooked at a low temperature. There are several ways to eat the food ranging from simple steaks, grilled meats, sukiyaki and local favourite imo-ni. It is also available in rice bowls and as shabu-shabu cooking. During the Meiji period, the popularity of Yonezawa Beef spread throughout Japan when a British teacher took the dish to his friends in Yokohama. Its popularity then spread to other areas of the country.
What kind of cow is used for Yonezawa Beef?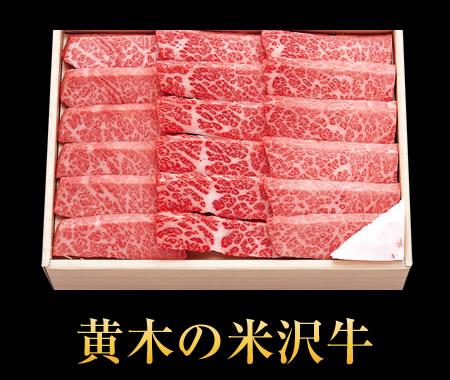 Cattle bred in the Oki region (known as the Five Towns of Sanchi in the south of Yamagata Prefecture) was first begun in 1681 when the lord of the region introduced cattle here with the express purpose of breeding through farming, this practice began before the onset of the Meiji era. Before the Meiji era, a market had been set up where local people ate beef, until then the Japanese people had eaten fish as their main source of protein.
When, in 1868, Charles Henry Dallas, an English teacher returned to Yokohama he took some Yonezawa Beef back with him and the popularity of this dish meant a wholesaler in that city then bought the beef under contract from suppliers in Yonezawa.
Japanese livestock dealers introduced a black-haired species of cattle to further develop the fattening process of the animal. While other species of black-haired cattle have become popular throughout Japan, Yonezawa Beef has remained true to its traditions and remains under strict local controls within the region so restaurants specializing in serving this product only use the genuine Yonezawa Beef.
Description of dishes available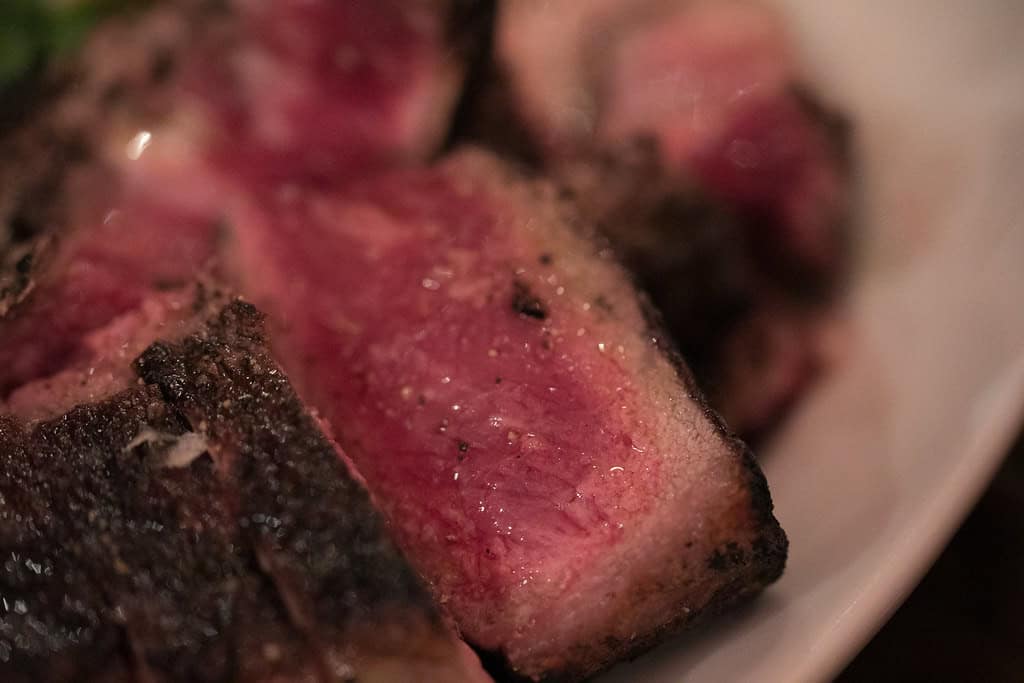 Yonezawa Beef Charcoal Grilled Meat
Yonezawa Beef is cooked using the aroma which infuses into the taste of char-grilled beef using the finest charcoal available. Before grilling the surface of the meat is marinated in cherry blossom and sprinkled with coarse salt. Beef steaks can also be grated with Japanese style condiments which are good for the body, resulting in an even greater taste of the meat.
Yonezawa Beef Hamburger
The beef is coarsely ground into minced meat and when cooked the meat juices flow out adding to the delicious taste.
Yonezawa Beef Diced Steak
When the steak meat is cut into dice it is cooked over a high heat and the rapid browning of the outside of the meat leads to a thick but soft texture of each piece of delicious meat.
Yonezawa Beef Shabu Shabu
The sliced pieces of meat are boiled which leaves, when cooked, delicious pieces of meat that melt in the mouth when eaten.
The best restaurants to enjoy Yonezawa Beef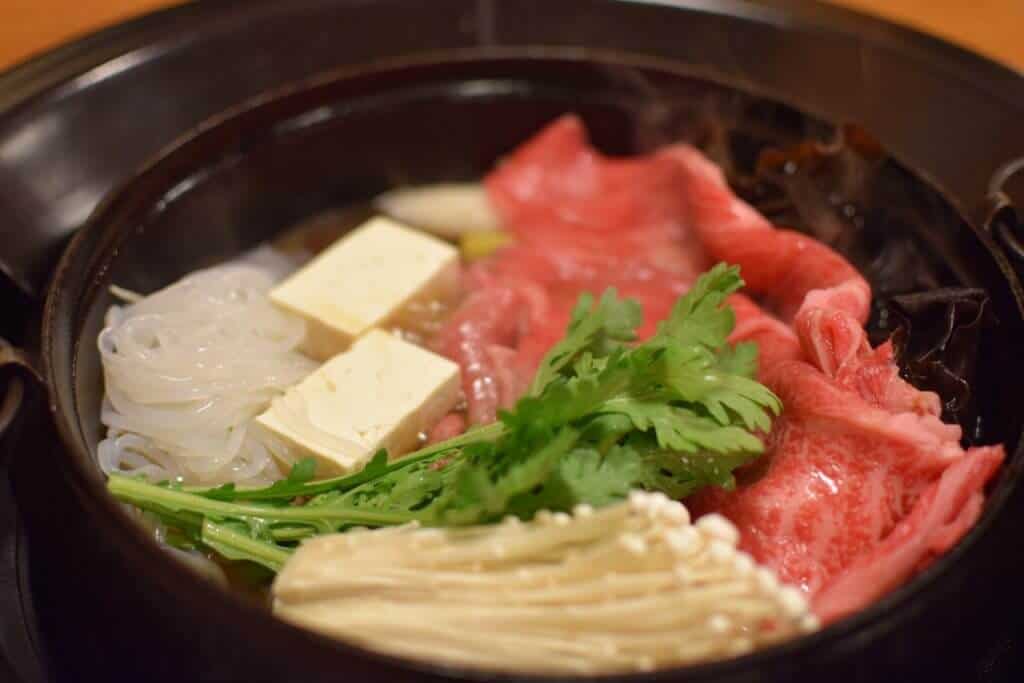 Yonezawa Beef's Kakashi
You can enjoy a delicious lunch at this restaurant which is located just outside of JR Yamagata Station. It is ideally placed for visitors at less than a one-minute walking time from the station entrance. It can be eaten here as steak, shabu-shabu or sukiyaki. This restaurant is very particular about using local produce and their set meals are very good value sold from noon.
Prince Biwayama (Yozankou)
At Yozankou, Yonezawa Beef is produced from locally raised animals which are then processed at their very own processing centre and cooked fresh. The evening menu includes a luxurious beef pot, a shabu-nabe course, sushi, a beef suji motsu stewed set meal and handmade hamburgers.
Yamatoya Sasayama
Located in front of the Yamagata University Campus, this restaurant is a long-established dining room and fills with students each lunch time. Recommendations include Chinese soba, Yonezawa Beef sushi, softly stewed beef steaks costing from just 350 yen.
Tokinami (Tokiwa) [Yonezawa City]
Tokinami is a famous restaurant in Yonezawa city having been founded in 1868 and is noted for its delicious Yonezawa Beef. It is located about a ten-minute drive from JR Yonezawa Station. The restaurant has its own in-house butchers' shop, has seating for 100 including private rooms. The house specialty is sukiyaki, it serves a special roast which is mouth-watering when placed into your mouth. Other highlights of its menu include sirloin steaks and their very own saki.
Bekoya
Located close to JR Yonezawa Station, this stylish restaurant retains the atmosphere of an old private house while inside the interior contains a modern Japanese atmosphere complete with a wooden texture throughout. It is the only restaurant in Yonezawa City with an iron plate counter where the steaks are cooked in front of the customers. There is seating for more than 150 including private rooms. There is a substantial lunch menu including a selection of desserts. The average cost of a meal here ranges from 1,000 up to 6,000 yen.
Another Popular Miyagi Prefecture Food
There are other delicious foods in Miyagi Prefecture as well. There are various kinds of food such as zunda mochi and Sendai ramen, so please try them.