Miyazaki Jitokko is sometimes referred as "Miyazaki Jidori". This grilled chicken is a traditional food in Japan that originated in Miyazaki Prefecture situated in Kyushu Island.
Jitokko is a type of chicken that has its own branding that is native to Miyazaki. The meat is tender, juicy, and a delight to chew on. Farmers continued to crossbreed this due to its booming popularity.
Miyazaki Prefecture is famous for its beautiful beaches. But nowadays, grilled chicken in the area is also becoming popular.
History of Miyazaki Jitokko
Miyazaki was once a part of Kagoshima Prefecture. It was later on declared as an independent prefecture in 1883. Due to numerous public demands, separation was done later on.
According to historians, "jitokko" originated from as far as Edo period from 1603 to 1868 in the south western part of Miyazaki Prefecture. The name "jitokko" was derived when farmers gave these chickens to the Jito profession of Shimazu clan.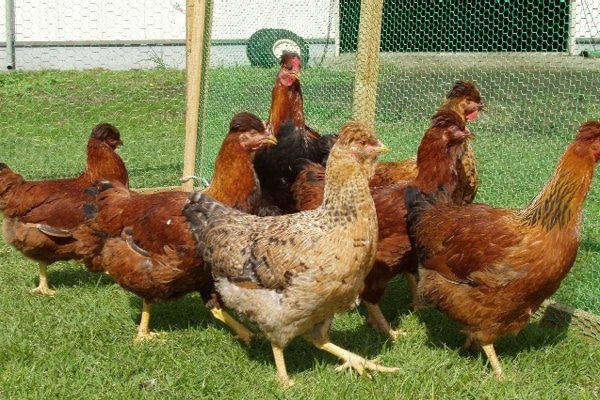 Local farmers of Miyazaki produce different kinds of chicken. These types are Hinata, Nichinan, Kaifu, Hinata Red, Hama Yudori, Takachino, and etc. Mating two different kinds of chicken creates Miyazaki Jitokko. These two types are: a female "White Plymouth Rock chicken" and a male "Miyazaki Jidori".
It was only in 2004 that the names "Miyazaki Jitokko" and "Miyazaki Jidori" were completely defined. This breed is now called "Miyazaki Jitokko". The name change was set to distinguish the difference from the parent chicken which is "Miyazaki Jidori".
Miyazaki Jitokko is now a brand that is registered as a regional trademark with registration number 5315967. It has become not just a local food from Kyushu but a representation of Japan as well.
Producing Miyazaki Jitokko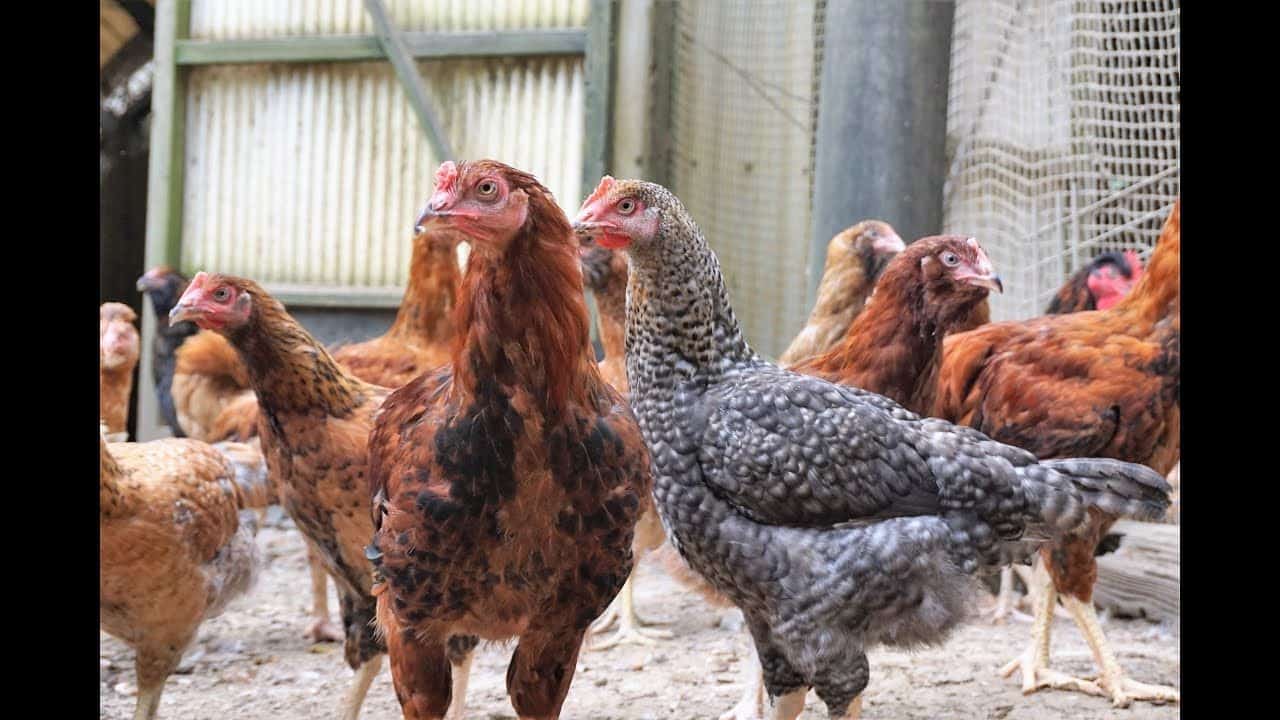 Miyazaki Jitokko is a type of chicken that is known to be raised slowly and freely. The chickens are allowed to move around and roam without any hurdle as they are being bred.
The length of time to raise Miyazaki Jitokko is about four to five months. It is also noted that the environment wherein these are raised should be at least ten square meters or more. Only those farms that are certified by Miyazaki Jitokko Cooperative Association are allowed to produce and raise Miyazaki Jitokko.
Today, raising Miyazaki Jitokko is considered as an important tradition similar to preparing Obanzai. Both have been passed down through generations.
Miyazaki Jitokko: Food for Everyone
The meat of Miyazaki Jitokko is one of the tastiest chicken meats in the world. This statement is arguable but still, it is one of best in the world.
Many recommends grilled chicken in the area. Miyazaki Jitokko's meat is perfect for grilling because of its natural flavour and characteristics. The luscious taste of grilled Miyazaki Jitokko is so good that it became a main ingredient for other dishes.
Miyazaki Jitokko remains chewy and juicy even if it is grilled at high heat. An enticing aroma spreads out as the chicken meat is grilling. With just the aroma alone, it is already a delight to anyone.
Miyazaki Jitokko Dishes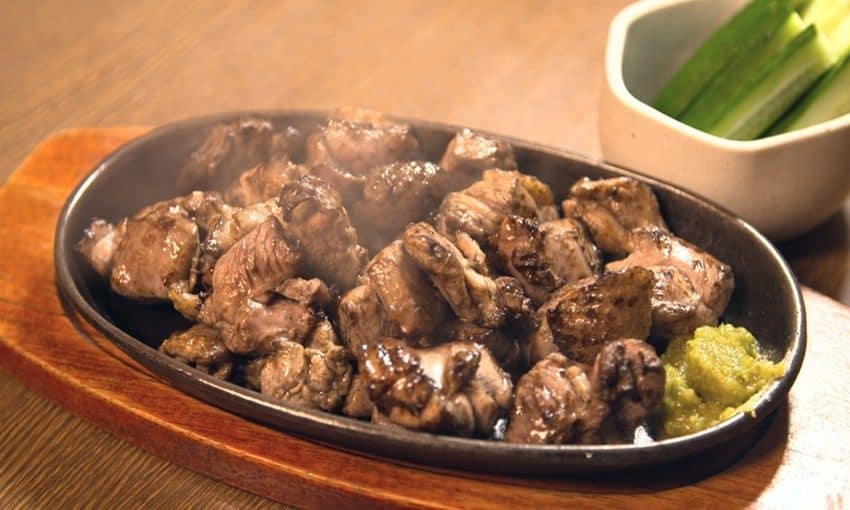 Due to the delectable taste of this type of chicken, numerous dishes have been created using the grilled meat of Miyazaki Jitokko. Since Japanese foods are usually full of flavour, chefs create local food that fit the preferences of different demographics.
Chicken Nanban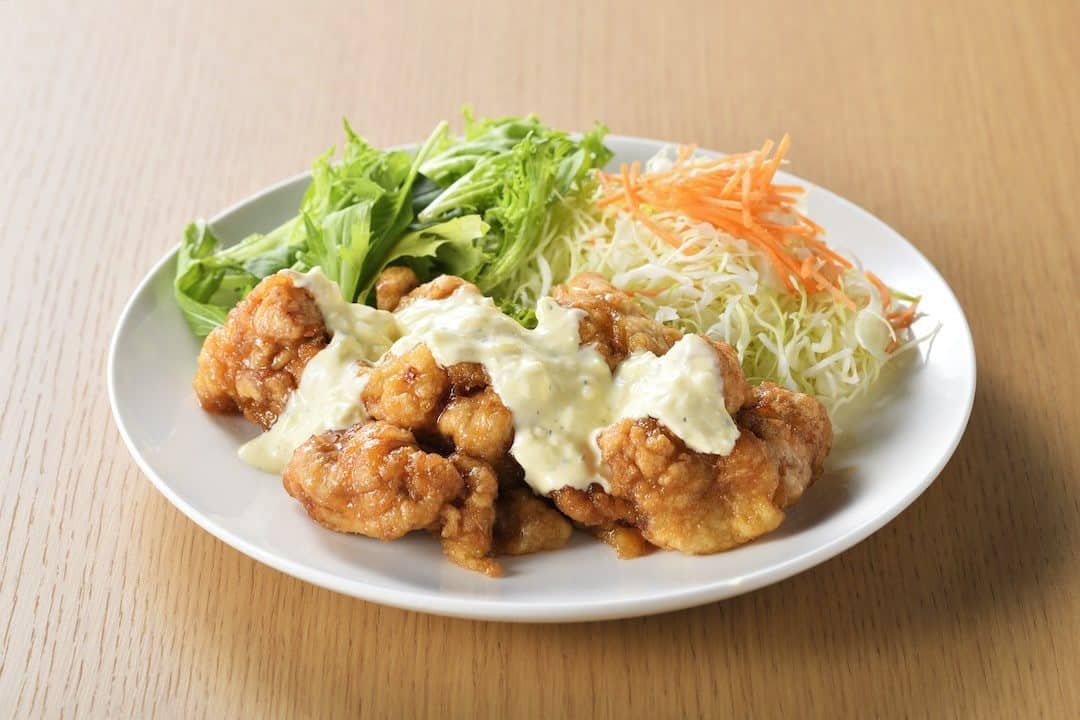 Chicken Nanban is a popular traditional food that originated in the southern island of Kyushu. It is simply batter-coated chicken cuts that are deep fried into crispiness! Chicken Nanban also comes with tartar sauce that is delicately poured on top of the fried chicken. Aside from the white sauce, this local food is also served with a special Nanban sauce that's made from soy sauce, vinegar, sugar, and dried red chilli pepper. Some restaurants also add sake to make the sauce even more savory but milder sweetness.
Plain Grilled Chicken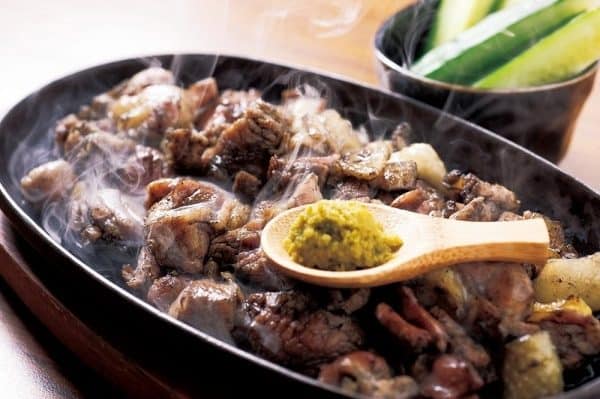 Grilled chicken is a favorite among locals and visitors. The flavourful chicken is customarily seasoned with just salt and pepper. However, there are restaurants that add Yuzu pepper to make it even more delicious. Then, the chicken cuts are grilled over charcoal until cooked into perfection. The meat then releases a smoky and enticing aroma that is sure to make anyone hungry! The luxurious firm texture of the meat makes it even more special.
Tataki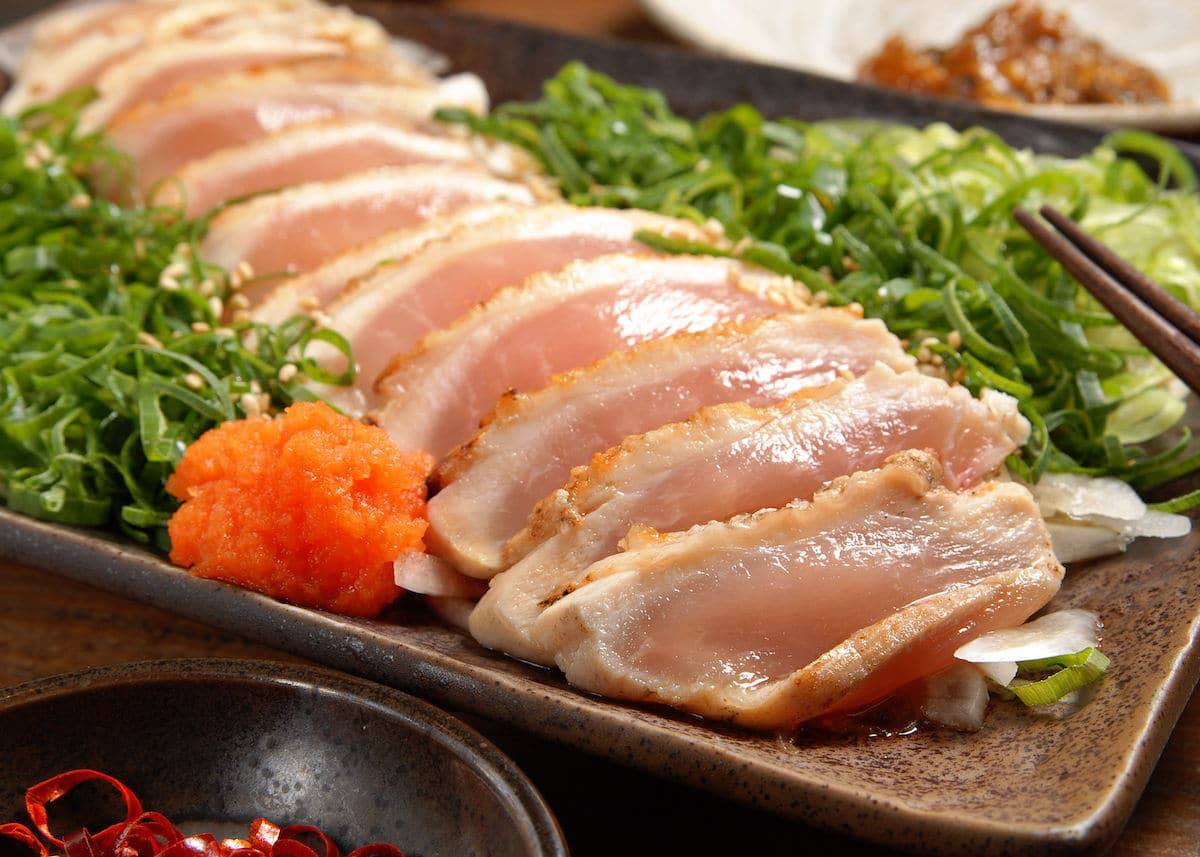 In Japan, locals typically make Tataki out of Wagyu slices. However, some restaurants have Jitokko Tataki in their menu too. Tataki and Sashimi are two totally different kinds of gourmet. Tataki is also raw meat but it is slightly seared. The center of the meat remains raw while surface is already cooked.
Some restaurants in the city serve Miyazaki Jitokko as Tataki. The chicken meat is usually cut into strips and coated with rich batter.
Where to Eat Miyazaki Jitokko?
Miyazaki Prefecture is a paradise for chicken lovers! Many local restaurants are serving dishes that include grilled chicken in the recipe. These restaurants below are famous for serving the rare Miyazaki Jitokko.
Torinoya
Torinoya is one of the oldest restaurants standing that serves Miyazaki Jitokko dishes. It has been around Miyazaki for around forty years. In fact, it is so popular that at least eight out of ten (8/10) locals would recommend this place to travellers and visitors. If you're one of those who enjoy watching Teppanyaki videos, you'll surely love this restaurant! Torinoya allows their customers to see how their chefs are preparing the dishes. You can definitely smell the smoky aroma of grilling chicken over charcoal while enjoying the cooking skills of the chefs.
The place is famous for "Momo no Shioyaki". Shop frequenters recommend this dish all the time.
Yamaji
The restaurant is popular for its cozy ambience and wide variety of chicken dishes. Yamaji has table seats, bar counters, and even private rooms that customers can rent for a few hours. The owner of this restaurant is keen with the chickens that they use for their meals. In fact, Yamaji directly buys the Miyazaki Jitokko from contract farmers. Their charcoal-grilled chicken is a hit due to its simplicity but rich flavour in every bite.
Gunkei Main Store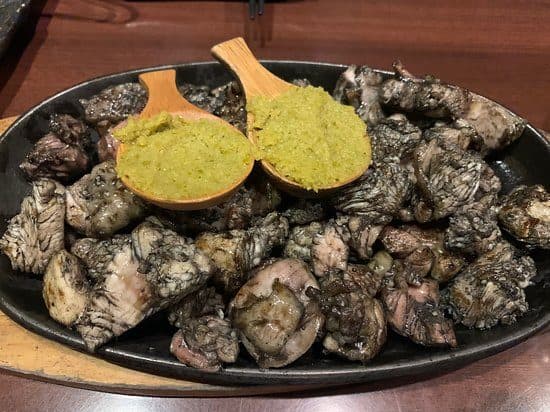 Gunkei is a chain of restaurants that specializes in high quality chicken gourmet. The founder of Gunkei is one of the first people to patronize Miyazaki Jitokko. He built the first local store for Miyazaki chicken. The main store boasts a distinctive design which showcases "Kura" – a type of traditional Japanese storehouse. Of course, the best dish to try when visiting this restaurant is their charcoal-grilled Miyazaki Jitokko that is famous nationwide.
Suisen
This restaurant is near Miyazaki Station that it is almost impossible for anyone to miss it out. Suisen has become a household name for its flame-grilled chicken that is seasoned with just salt and pepper. Since the ingredients used are simple, you can enjoy the exquisite taste of Miyazaki Jitokko. The shop offers steamed rice, potatoes, and wheat to be served with the chicken depending on one's preference.
Maruman Yakitori Main Store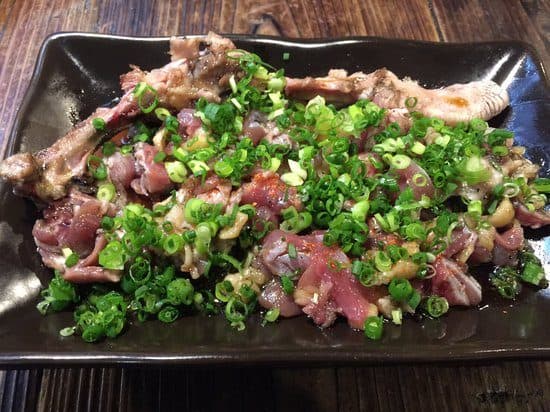 Maruman Yakitori was founded in 1954 and is said to be the pioneer of grilled chicken thighs in the area. Aside from the notable charcoal-grilled chicken, the restaurant is also a favorite because of its chicken Tataki. Like most shops, Maruman Yakitori boasts a simple yet flavourful chicken dishes.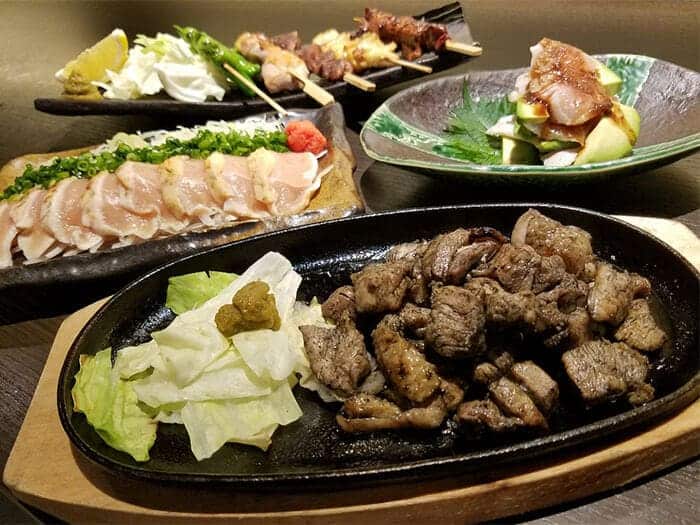 There are tons of shops that sell Miyazaki Jitokko dishes around the prefecture. The secret to an authentic traditional food experience is to always ask the locals. Wherever in Japan, locals know the best restaurants that serve the most delicious local food. Have you been to Miyazaki Prefecture? Well, it's about time to put this underrated location in your next food trip to Japan! Let us know what you think of Miyazaki Jitokko by commenting down below.