Saiki City, which boasts the largest area in Kyushu, has many areas facing the sea, and the total length of the ria coast connecting Kamiura, Saiki, Tsurumi, Yonesuizu, and Kamae is about 260 km. Atsumeshi, a local dish rooted in these thriving fishing towns, is made by fishermen who eat fresh fish in sauce and eat it on the boat in between jobs.
WHAT DOES ATSUMESHI MEAN?
Atsumeshi is a traditional food from Oita prefecture. Fresh cuts of fish seasoned with soy sauce, onion, and sesame are the main ingredients of Atsumeshi. The origin of the name "Atsumeshi" comes from the way you eat the dish. You can put pickled fish on freshly cooked hot rice. You can refer to Atsumeshi as "Ryukyu". The two are quite similar to each other and many locals referred to it like that. 
DESCRIPTION OF ATSUMESHI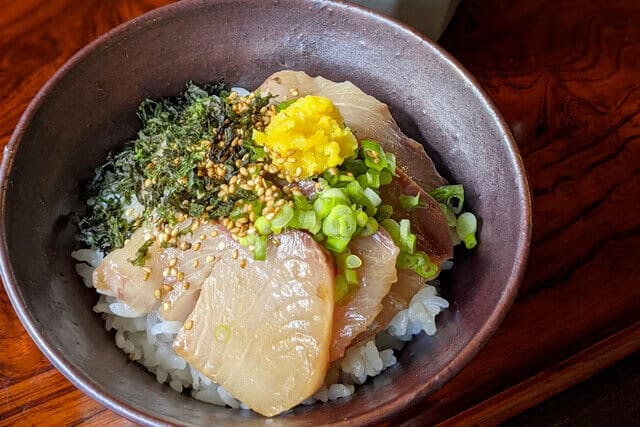 Atsumeshi is a rice bowl dish with yellowtail marinated in shoyu-based sauce topped on it. Condiments like green onions, nori, sesame seeds, and dashi usually come with this dish. Oita prefecture has abundant fishing grounds. "Bungo Suido" and "Nippokaigan" are two examples of those fishing grounds. Branded seafood like "Seki Aji" and "Seki Saba" can be catch easily here. The fish and seasonings used vary depending on how the person likes it. Its texture is different from sashimi and is quite addictive. You can eat it all year round using seasonal fish such as yellowtail, horse mackerel, and mackerel.
The fun part in eating Atsumeshi is that you can pour hot tea on it just like how ochazuke works. Ochazuke is a simple Japanese dish by pouring green tea, dashi, or hot water over cooked rice. The yellowtail atsumeshi has a title of one of the 100 best local dishes in farming, mountain, and fishing villages.
ATSUMESHI ORIGIN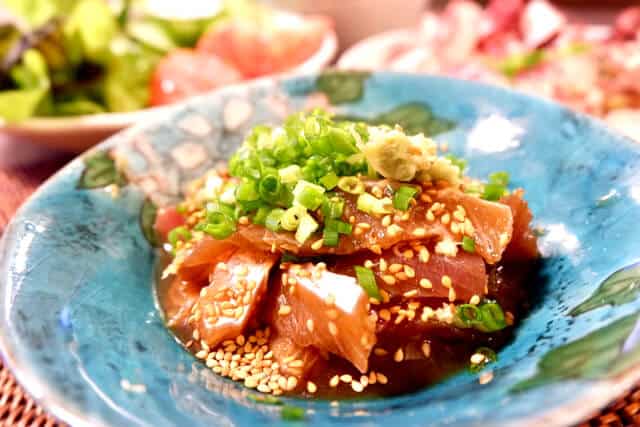 There are theories involving the origin of atsumeshi. A fisherman discovered the dish by slicing up freshly-caught buri or yellowtail and made it into sashimi for meals. The fishermen also marinated the leftover yellowtail in shoyu sauce as a preservative food onboard while fishing. This kind of cooking method was taken from a fisherman in Ryukyu which is now Okinawa. The fisherman had done the same exact process and called the dish Ryukyu.
There is an underlying connection between Ryukyu and Atsumeshi. You can prepare Ryukyu just by washing the freshly caught fish and seasoning it with soy sauce, sake, or sugar. After that, you can eat it by topping it on rice. You can also refer to this dish as atsumeshi. The word Ryukyu came from "Rikyu Aemono" which means sesame sauce. Ryukyu became "Ryukyu" because it contains sesame seeds in the seasoning liquid. From the southern coastal areas to the entire Oita prefecture, this dish has spread. It was a meal for fishermen at first and was, later on, seen as a preserved food.
HOW TO EAT ATSUMESHI?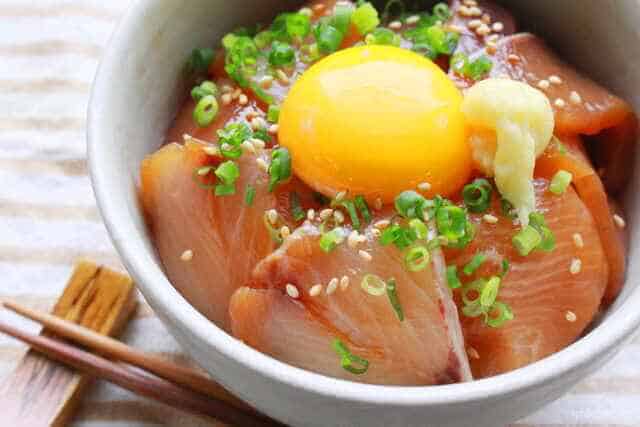 Atsumeshi and Ryukyu are similar in terms of their preparation. There are different ways in how a person prepares it. Sashimi, soy sauce, mirin, grated ginger, shiso leaves, dashi stock, sesame seeds, and rice are the main ingredients. You can use horse mackerel, yellowtail, salmon, red tuna, and amberjack bluefish as your sashimi. You should prepare the marinade for the sashimi by combining soy sauce and mirin with a ratio of 2:1. Then, you can add the sashimi in it with some condiments and seasonings like spring onions, or sesame seeds. It is advisable to eat it on hot rice to taste its deliciousness. You can also enjoy the difference in taste if you eat it in Ochazuke. In mountainous areas where fresh fish are hard to get, some households eat it after soaking it in vinegar.
HOW MUCH DOES ATSUMESHI COST?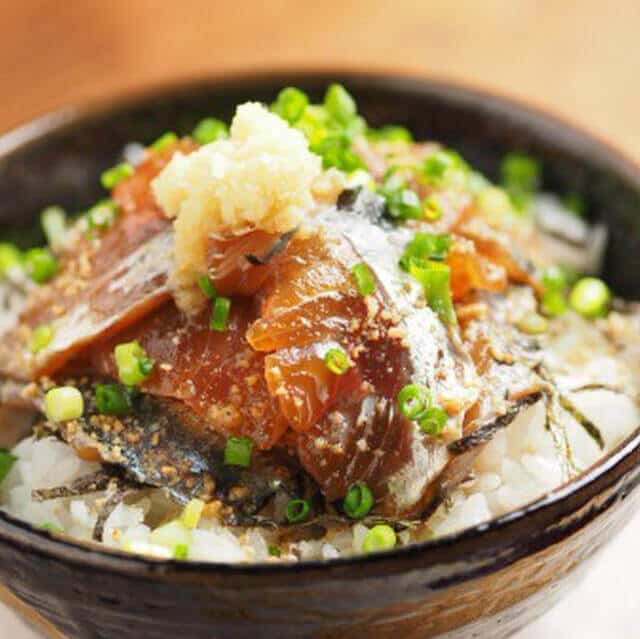 The price of Atsumeshi and Ryukyu dishes are quite similar because they have the same ingredients put on them. The price ranges from ¥900 – ¥1500 depending on which store you will go to. There are also different varieties of Atsumeshi or Ryukyu so the price will be based on that.
WHAT SASHIMI FISH TASTE THE BEST?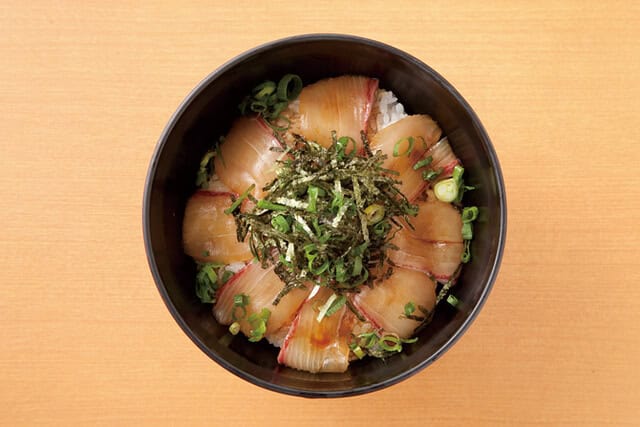 During ancient times, Atsumeshi or Ryukyu used bluefish as their main ingredient so it will go well with it. There are different known fish sashimi in the present time. But, the yellowtail sashimi is the most known sashimi used in Ryukyu or Atsumeshi.
WHICH IS MORE KNOWN? ATSUMESHI OR RYUKYU?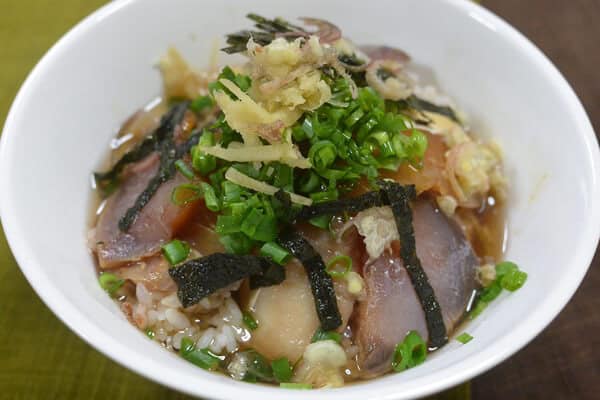 Most locals know both names but there are many articles about Ryukyu on the net. It involves Ryukyu as the original name of Okinawa and the dish itself. Meanwhile, in Atsumeshi, there are few articles written about it on the net.
WHY DOES ATSUMESHI CAN BE REFERRED TO AS RYUKYU?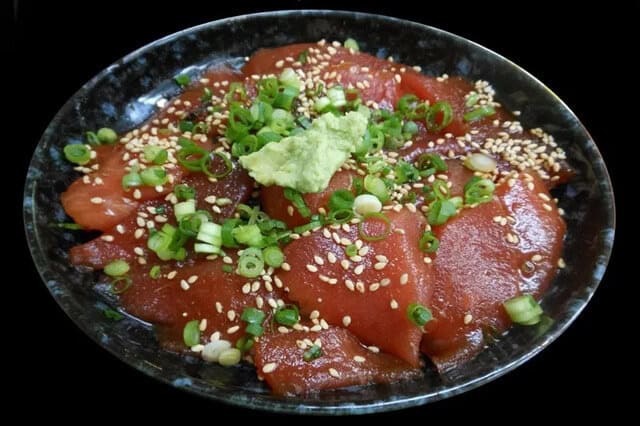 Because the two came from the same region, Atsumeshi can be referred to as Ryukyu and vice-versa. Another factor is that the two have a connection in terms of their discoverability. It also has the same preparation process and mostly, its ingredients are also similar.
IS EATING SASHIMI SAFE?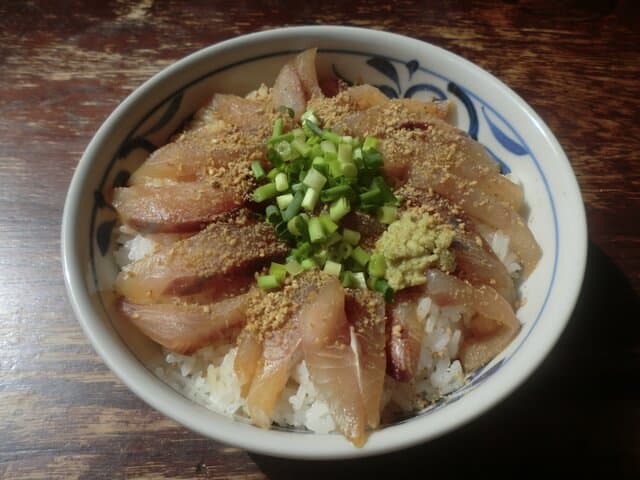 It is safe to consume raw fish (sushi and sashimi) as long as it has been properly cleaned and prepared. Make sure that it is labeled safe to consume raw before eating it as a sashimi when buying fish from the store. In general, the government has regulations that keep you from being served poisonous old fish.
RECOMMENDED ATSUMESHI RESTAURANTS
Toyokichi Amu Plaza Oita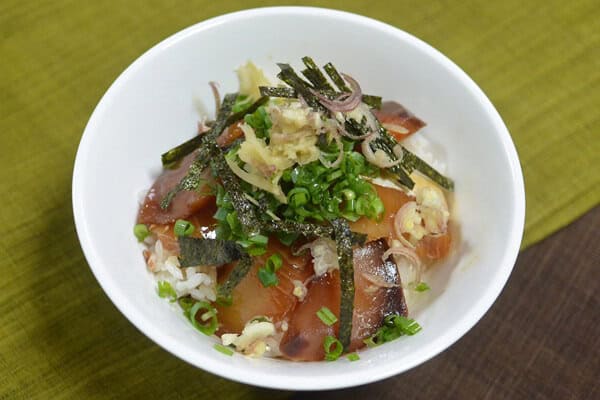 If you want to have a taste of Atsumeshi near the Oita Station, Toyokichi is the best choice.  A company that runs a fresh fish shop also runs this place. There are plenty of set meals that mainly consist of fish. You can also enjoy the fish dishes with their different types of local sake and shochu. You can have their famous Ryukyu bowl for just 950 yen. Many fans loved the appearance and taste of their Ryukyu bowl.
Uminaritei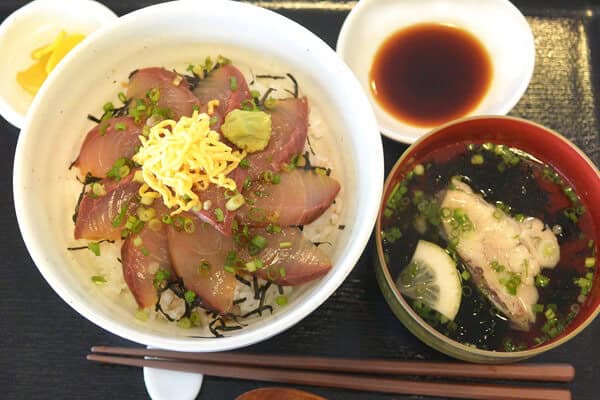 You can enjoy sashimi made from fresh seafood purchased directly from the fishing port every morning at "Uminaritei". This shop is located just in front of the roadside station. It serves colorful grilled scarlet scallops from the local sea.  There are also tatami mat seats and they have a"kids' lunch" for families with children. Chopped pickled sea bream and yellowtail filled their atsumeshi dish. You can enjoy it in an Ochazuke style after eating half of it. The fresh sashimi is crispy and plump, and the soup stock has a gentle taste, giving it a succulent taste.
Seafood Izutsu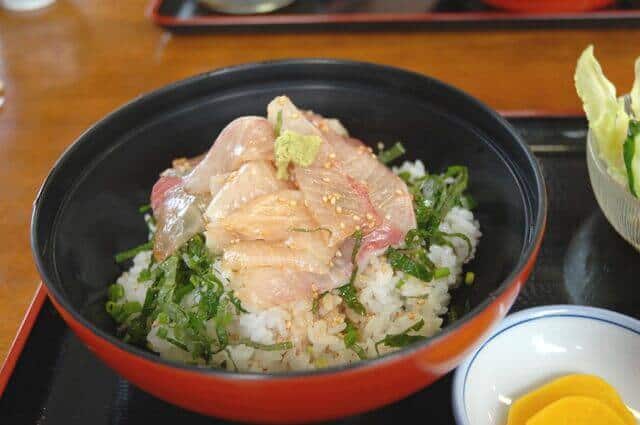 TV and magazine feature "Seafood Izutsu" very often. Many visitors from outside the prefecture go here during weekends. Originally, it was a fish shop so the freshness of the fish is outstanding. You can enjoy the freshest seafood caught in the waters near Beppu Bay. The fish caught are used because it is still fresh and it will give off a high-quality texture. . You can enjoy fish dishes that are satisfying at a reasonable price. The Ryukyu is mouthwatering at a price of 980 yen. It has an addictive taste of plump, crispy fish and unique sauce.
Hamachaya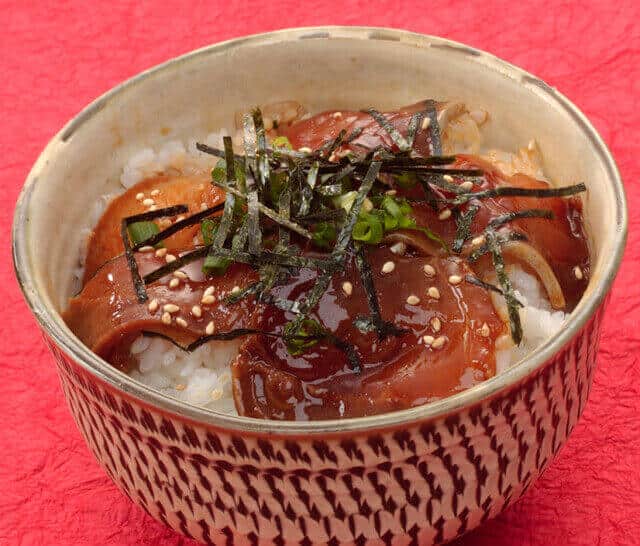 There are many tuna restaurants in Tsukumi City which is famous for tuna. "Hamachaya" is also famous for tuna-based dishes and seafood dishes. Many visitors from outside the prefecture go here to search for dishes such as the signature menu "Tuna Steak".  The shop's proud dish is their atsumeshi. Chopped tuna mixed with eggs, ginger, sesame, and soy sauce is on top of the hot rice. You can also enjoy this one in an Ochazuke style wherein you can.
CONCLUSION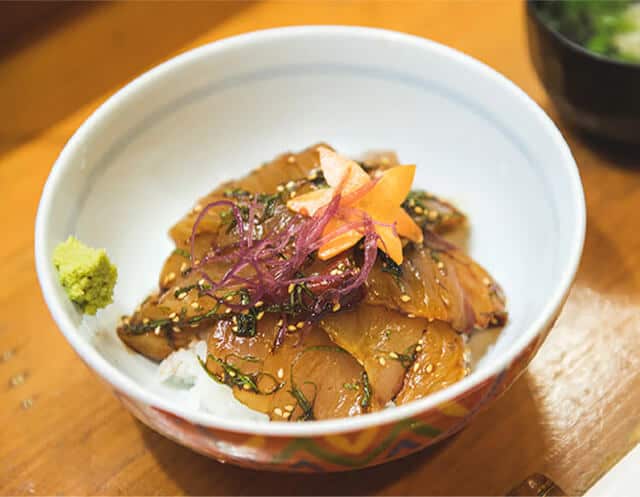 Atsumeshi is hard to get by in Japan because it is a delicacy of the Saiki city in Oita prefecture. It is a special dish that portrays both the culture of past and present Japan. Because even until now, it is being recognized and being enhanced for its taste. It was once a fisherman's meal on board and it became a preserved food and later on, as a snack. Japanese cuisine has always been distinct. It has introduced the world to iconic staples of sushi, sashimi, and ramen amongst others.
A meal in Japan is very important to society because there is more to just eating the food; there are several rules and etiquette to follow. A meal in Japanese society goes beyond food because through a meal people can socialize, build stronger bonds, cooperate, work in teams and help society to develop. It is also a way to thank gods in rituals. Traditional food in modern society is very important to keep the culture. Without these traditions and all the varieties of foods available in Japan, the Japanese culture would probably not be the same as it is today.