If you come to visit Asukusa in Tokyo, Japan, you can find a lot of interesting things from Japanese style decorations or omamori (Japanese good luck charm). However, we recommend you buy Ningyo yaki as souvenir for friends and family as it has a lovely appearance and is a featured specialty confectionery of Asakusa. The interesting thing about it is that Ningyo-yaki also changed with the times. We will explain about the history of it in today's article!
What is Ningyo yaki?
Ningyo yaki is a type of Japanese confectionery made by baking sponge cake dough with fillings such as red bean paste. Locals mainly sold these Japanese sweets in Nihonbashi, Chuo Ward, in the centre of Tokyo. There are also unusual varieties of ningyo-yaki such as matcha bean paste, cherry blossom bean paste, and custard instead of red bean paste. Ningyoyaki Anko is mostly koshian, but there are some that contain Ogura bean paste, and some without Anko called castella-yaki. The Anko used in ningyoyaki can be a strained bean paste and potato bean paste. The strained bean paste is moist and smooth, and the potato bean paste is rich in flavour. 
Etymology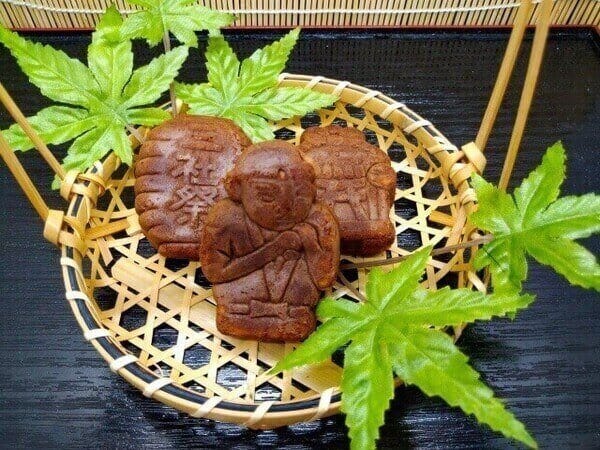 Ningyo-yaki is small cakes baked in small moulds and filled with sweet Anko bean paste. The term "Ningyo (人形)" is the Japanese word for doll and "Yaki (焼)" is for bake or grill, so the name of this sweet reads "baked dolls". 
Ningyo yaki History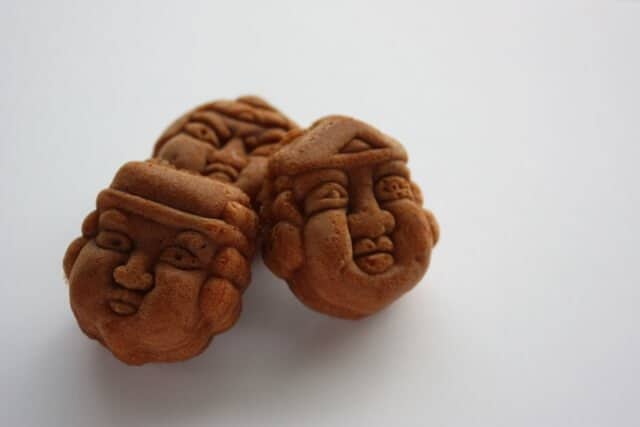 The Nihonbashi Ningyocho area in Tokyo has been home to many puppeteers, as it was a place where ningyo joruri and kabuki theatres flourished. It seems that the area where the dolls made by the doll makers are lined up is what locals called Ningyocho.
Ningyo-yaki originated in Ningyo-Cho, Nihonbashi, Chuo-ku, and Tokyo, and the name "Ningyoyaki" came from the fact that locals sold it in Ningyo-Cho. Originally, they were mainly in the shape of Bunraku puppets, stencils of Shichifukujin, and the Seven Deities of Good Luck, but with the changing times and the spread of shops making them, there seem to be more variations in shape.
During the war, the supply of red bean paste was scarce, so they made it without the bean paste and baked it in the shape of a tank or cannon. In recent years, it seems that there are also cases where locals used baking molds of well-known characters such as Hello Kitty.
Another theory says that Ningyoyaki originated from Itakuraya, founded in 1907. When the first generation of Itakuraya was running a dry goods store, wheat flour and eggs were spreading as foodstuffs for the common people. Based on Tsurigane Manju, it was developed as a sweet that imitates the shape of a doll, derived from the town name of Ningyocho.
Ningyo yaki Recipe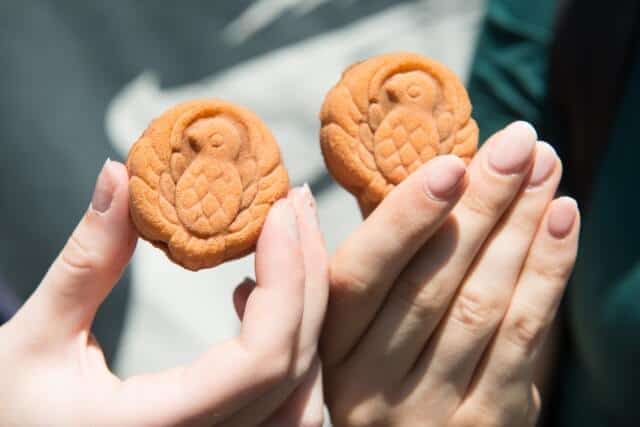 Ningyo yaki Ingredients
| | |
| --- | --- |
| Ingredients of Ningyo yaki for 1 person | |
| Egg | 23g |
| Soft flour | 40g |
| Sugar | 25g |
| Honey | 14g |
| Soy milk or milk | 14g |
| Baking powder | 4g |
How to make Ningyo yaki
Preparation
 Sift the cake flour and baking powder together.
Whisking the eggs with sugar
Add all the sugar to the eggs and whisk well. At this time, when scooping with a whisk, a little residue will remain.
Combining honey
Microwave the honey for about 15 seconds and when it becomes smooth, add it to the sugar and eggs mixture and mix well.
Adding any kind of milk to the flour
Add more soy milk or milk and mix. It's okay if it gets watery. Then, add the sifted flour and mix with a whisk.
Bake it
You can bake it right away, but if possible, let the dough rest for 10-20 minutes.
Serving
Put the batter into the warmed takoyaki pan until about 9 minutes and bake. It's delicious to put bean paste, cream, cheese, jam, etc. inside.
What does the Ningyo-yaki taste like?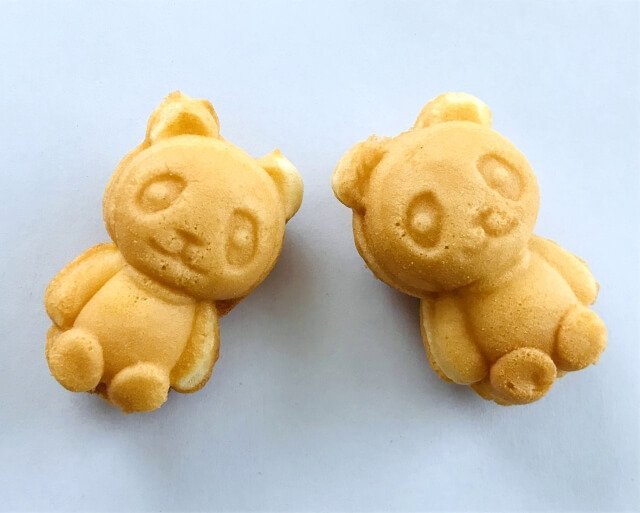 Ningyo-yaki is made with almost no additives. So you can feel the sweet scent of red bean paste and the wheat flavour of the baked castella dough. Depending on the store, there is a big difference in the kneading condition of the red bean paste, how to make the dough, and the distribution of each. At the original Itakuraya, the thickness of the Anko and dough is well-balanced. You can enjoy the sweet egg flavour of the fluffy dough. 
Different variations of Ningyoyaki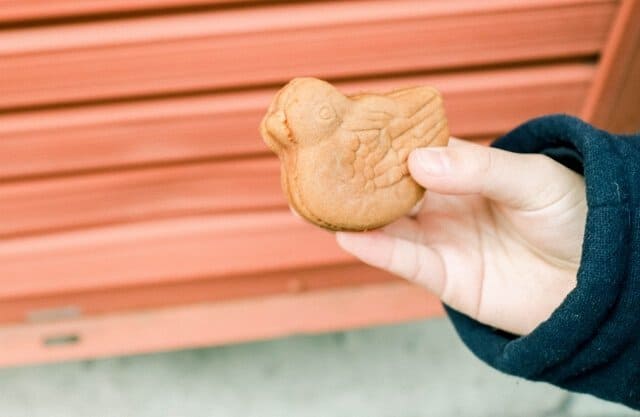 Some types of ningyoyaki do not have a bean paste, and they are sold under various names. Such as 'no bean paste', 'castella-yaki', and 'wartime-yaki'. At the long-established store Shigemori Eishindo, the one with red bean paste is the "tsuboyaki",  and the one with white bean paste is the "nobori ayu". Although they call it ningyoyaki, the shape is not limited to full-body portraits of people.
Shelf life of Ningyo yaki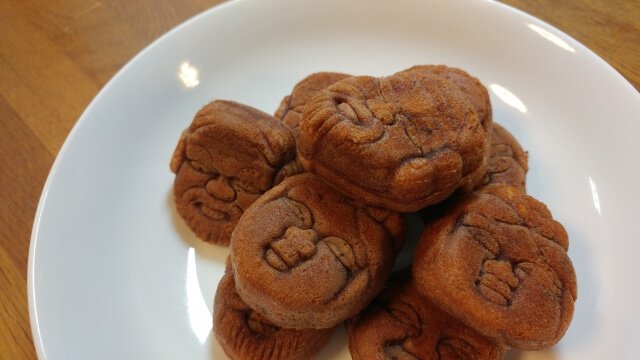 At shops in the Senso-Ji Temple precincts, you can enjoy the freshly baked texture of Ningyo-yaki baked on the spot, but if you don't eat it on the same day, the flavour will be lost. On the other hand, the ningyoyaki sold at train stations and souvenir shops is mass-produced in factories, so the freshly-baked flavour tends to fade. They are popular as souvenirs and gifts.
Ningyo yaki vs Taiyaki vs Imagawa Yaki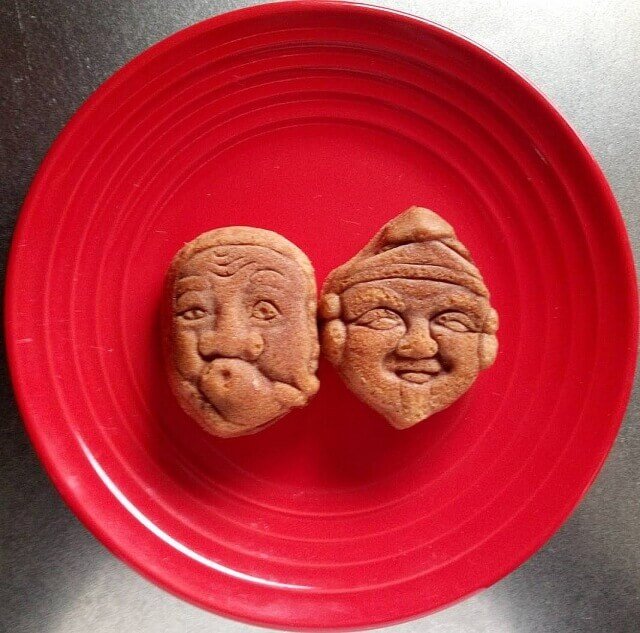 Ningyo-yaki and taiyaki are also made from the same ingredients as Imagawa-yaki but are shaped differently. Taiyaki, which means "baked sea bream," is shaped like a fish and is considered to bring good luck in Japan. While Ningyoyaki is favorite Tokyo souvenir. They are usually in the traditional shape of the Asakusa Kaminarimon gate, the shichifukujin (seven gods of good luck) or a miniature edible version of a giant chochin (lantern). On the other hand, locals make Imagawa yaki with a batter like a pancake or waffle batter and typically with sweet azuki (red bean paste) filling. It has a round but bulky shape.
Where to buy Ningyo yaki
Itakuraya (名物人形焼 板倉屋)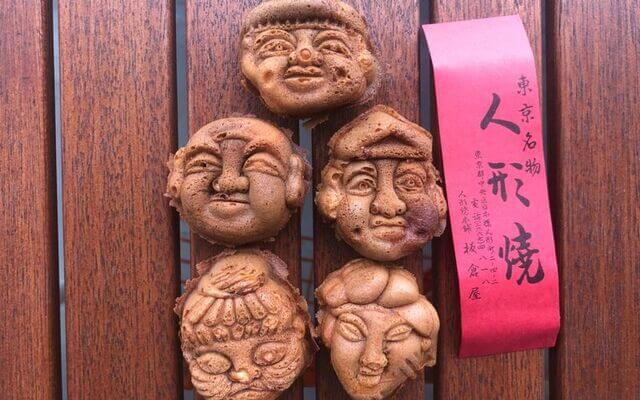 Founded in 1907, it is a long-established store that has been around for nearly 100 years since Meiji 40. However, Itakuraya's Ningyo-yaki has been hand-made for over 100 years. While preserving the tradition, the ningyoyaki is beautifully hand-baked. The picture above show their 5 pieces of "Ningyoyaki for 500 yen (tax included)," which is popular since Itakuraya's founding.
Shigemori Eishindo (重盛永信堂 総本店)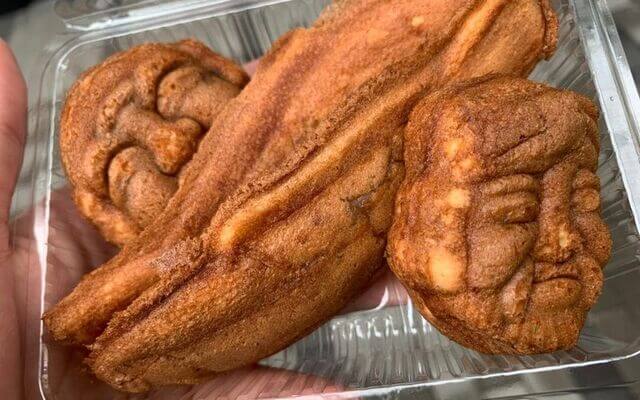 Many "Ningyo-yaki" are lined up on the display. Just by looking at it, there is something special about it. At the shop, not only "ningyo-yaki" but also "jam sandwiches" are also popular. The shop this confectionery filled with a generous amount of strained bean paste.
Kameya (亀屋)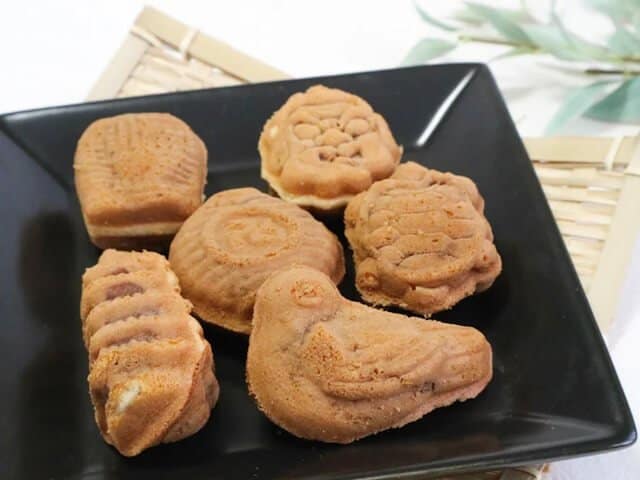 "Kameya" is located on the east corner, right in the middle of the way from Kaminarimon to Sensoji Temple. If you want to eat it on the spot, they will recommend you to buy it freshly baked while it's still hot. It is characterized by a lot of red bean paste, just like thin-skinned manju. There are 6 shapes in all and it is the most popular among Asakusa's ningyo-yaki. 
Takeaway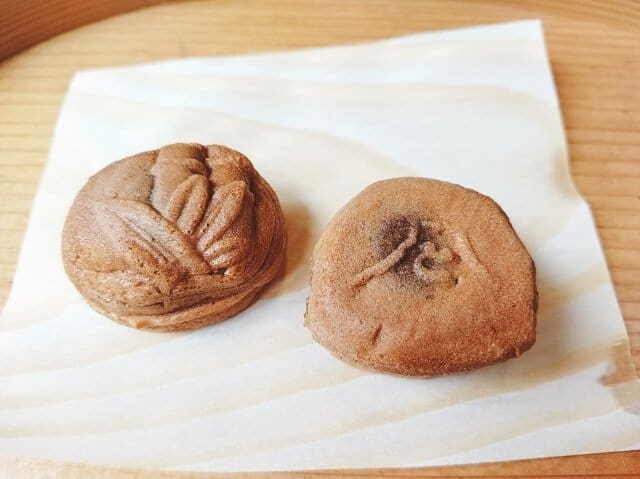 Among the vast range of baked confectionery, some are made with special moulds, such as those used in making waffles. In Japan, such moulded confections are particularly delicious and decorative. These days, those with a sweet tooth can find these cakes in a tempting range of shapes and flavours, and new, sometimes unexpected combinations appear regularly. And ningyo-yaki will surely satisfy those cravings for Japanese sweets.
Some of the Japanese sweets in relation to ningyo-yaki are Imagawa Yaki, Taiyaki, Ohagi, and Daifuku.