INTRODUCTION TO SANMAMEN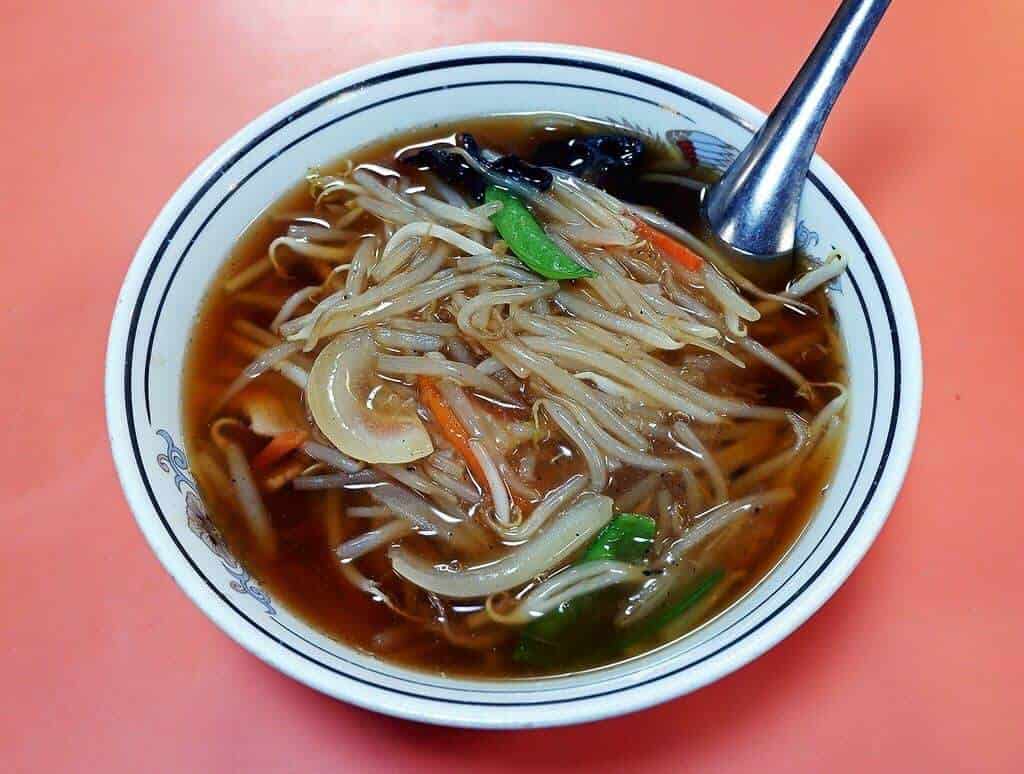 SanmaMen (サンマーメン) is a bowl of ramen that originated around 1947 in Yokahama, Kanagawa Prefecture, which was originally a meal provided for cooks in the restaurant. Originating from the kitchens in Yokohama's Chinatown, it has a history of 60 years. Sanmamen's characteristics are by its toppings of soybean and mung bean sprouts. It is generally made with a light-tasting shoyu (soy sauce) or salt-based broth. It has crunchy stir-fried vegetables in a thick sauce. Nowadays, they prepare sanmamen with a great balance of toppings such as seasonal vegetables, green peppers, shiitake mushrooms, cloud ear mushrooms, and pork in addition to the traditional bean sprouts. Additionally, the noodles are generally thin and straight. Let's learn more about sanmamen down below!

ETYMOLOGY
Sanma-Men is often misunderstood in that it is topped with "Sanma", which means Pacific saury in English. You might be wondering since the fish is called sanma in Japanese. The name is just a coincidence, though, and sanma-men is fish-free. But the "Sanma" in Sanma-men actually derives from Cantonese word and is represents as "生馬" using Chinese characters or Kanji. Therefore, San means "fresh crisp texture", while Ma means "topping". So It becomes the word "Sanma-men".
WHAT IS THE HISTORY OF SANMAMEN?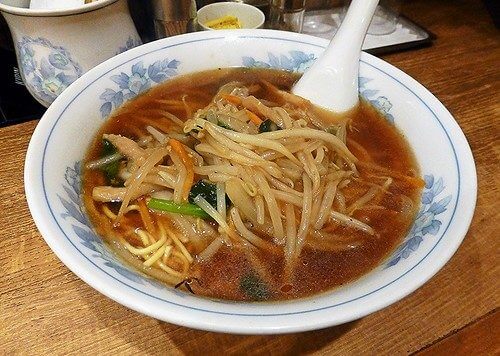 Before the war, Sanmamen was a meal cooked by cooks, and it is said that the thickened meat soba was the original form. It is said to have originated from a Chinese restaurant in Naka-ku, Yokohama City, Kanagawa Prefecture after the war (around 1947-23). It has a history of more than 60 years. The famous Chinese restaurant "Heichinro" in Yokohama Chinatown has had a menu called "Sun Mamen" since the early Showa period. Sanmamen was simply made by sprinkling meat, bean sprouts, Chinese cabbage, and seasonal ingredients with red bean paste. However, at that time, it was more voluminous and tastier than ramen. Since it was covered with noodles, it warmed up in the cold season and became more energetic. Additionally, after the war, it became on the menu and became widespread.
WHERE IS KANAGAWA CITY LOCATED?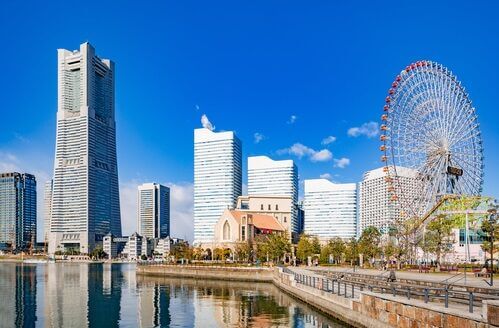 Kanagawa Prefecture is a part of the Kanto region of Japan. Kanagawa is characterized by the mountains, rivers, and sea that are within it, as well as for being close to Japan's most popular city, Tokyo. One of its most well-known cities, Yokohama, is the main site for Kanagawa's business and economic relations, and it is also the capital city. Kanagawa also has two very popular destinations in Japan, Hakone, and Kamakura that has served as the primary tourist destinations for Kanagawa. 
WHAT ARE THE INGREDIENTS OF SANMAMEN?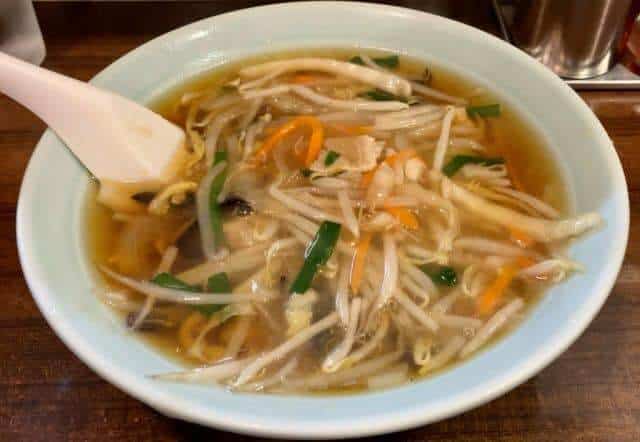 There is no clear definition and the ingredients used vary depending on each restaurant. However, sanmamen uses 5 different colors of toppings, which are white, which are bean sprouts, Chinese cabbage. And black such as wood ear mushroom. Also, red such as carrot, pork or beef. For yellow, like a bamboo shoot. And green which are the leafy greens. Nonetheless, sunmamen basically uses bean sprouts, Chinese cabbage, carrots, bamboo shoots, and garlic chives. Although there is no fixed recipe, bean sprouts are the essential ingredients for Sanmamen. It is cheap and can cook quickly. Additionally, it gives the ramen a pleasant crisp bite.
Use Chinese noodles as well to complete the recipe. You will also be needing salt & pepper to taste, sesame oil, potato starch. And for soup are hot water, soy sauce, cooking sake, and oyster sauce.
WHAT IS THE RECIPE OF SANMAMEN?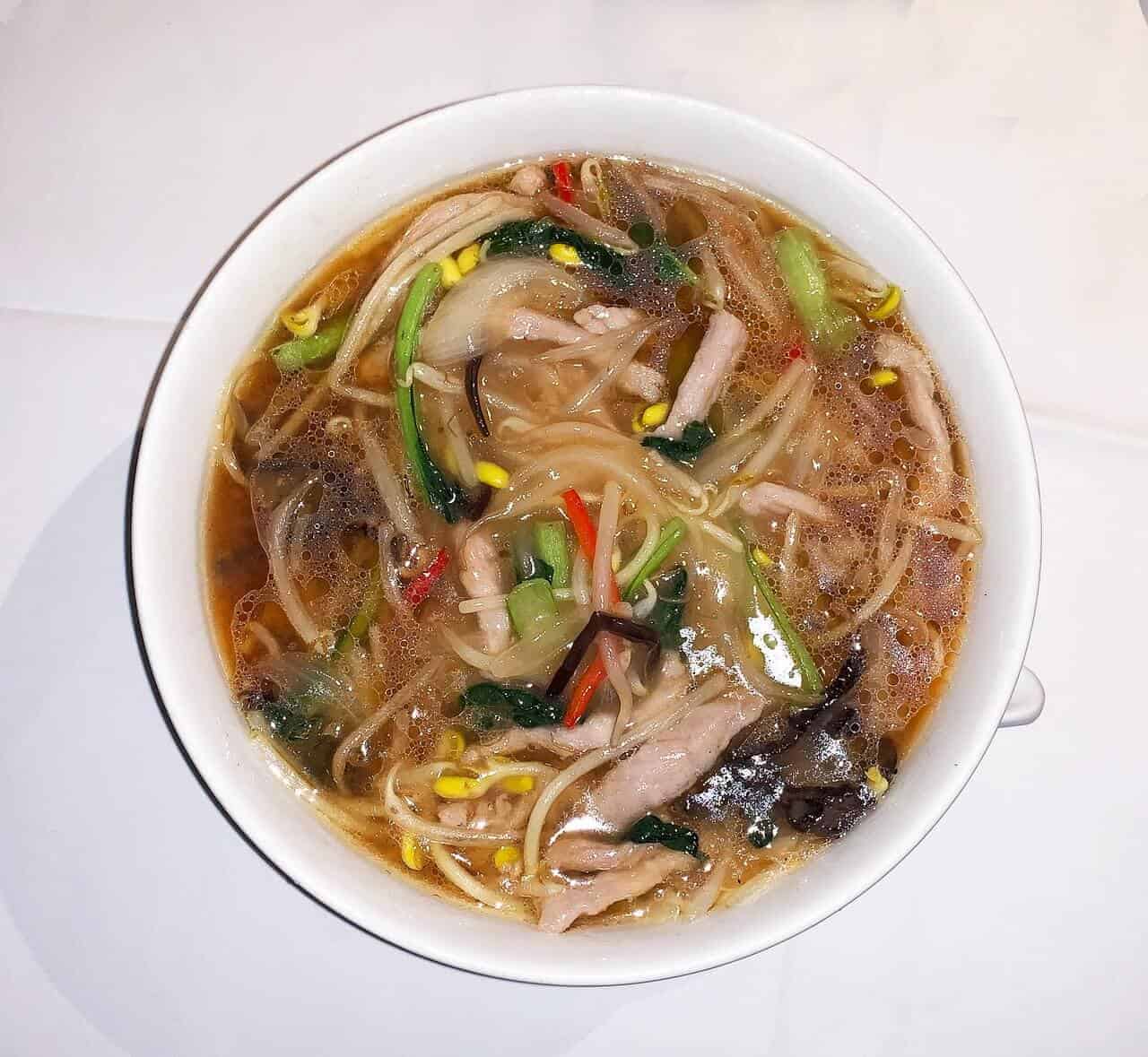 Anyone can make Sanmamen with simple ingredients, so please take this opportunity to try it. Here's the recipe:
Prepare and slice veggies
Firstly, slice the onions, carrots, and garlic into thin slices. 
Slice the wood ear mushroom
Wipe off the moisture of the wood ear mushroom with kitchen paper. Cut off the hard part and cut it into bite-sized pieces.

Stir-frying
Add sesame oil to a frying pan heated on medium heat. And when the aroma comes out, fry the chopped beef. When the color of the chopped beef changes, add carrots, onion, garlic, wood ear mushrooms, and bean sprouts then fry over high heat. When the meat is cooked, add salt and pepper to taste and remove from the heat.
Make a soup
Boil the water in a pan, add the ingredients for the soup. Heat it over high heat, and remove it from the heat when it is warm. When it boils, add water-soluble potato starch and mix. When it thickens, turn off the heat.
Boil the noodles
Boil the water in another pot, boil the Chinese noodles according to the instructions on the package. Drain the water. Put in a bowl and pour the soup you just made.


Transfer and enjoy!
Finally, you just made sanmamen! Transfer it to the bowl and share it with your family and friends!
WHAT ARE THE RECOMMENDED RESTAURANTS OF SANMAMEN?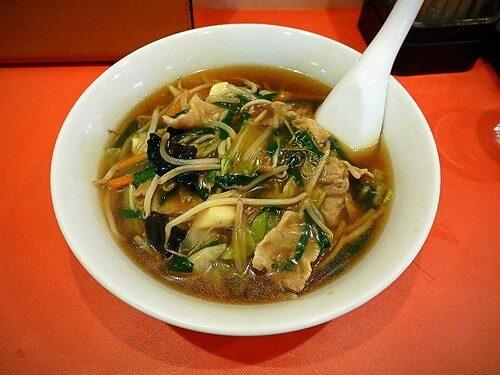 Heichinro Yokohama Main Store
With more than 50 chefs, it is known as a famous restaurant that is visited not only by Kanagawa residents but also from afar when you can enjoy authentic Chinese cuisine. Heichinro is considered to be one of the origins of Sun Mamen. The atmosphere of the restaurant is more like a high-class Chinese restaurant than a Chinese restaurant in the city. SanMamen is full of vegetables and has a pleasant crispy texture, and the bean paste is seasoned with just the right amount of strength.
Gyokusentei
"Gyokusentei", which has its main store in Isezakicho, is considered to be one of the birthplaces of Sanmamen. It was founded in the 7th year of the Taisho era and started Sanmamen from the second generation. It is a popular point to devise a seasoning that suits the taste of Japanese people.
Ryuou
This restaurant is very popular with locals and office workers around the station. It fills up as soon as the store opens, so it is recommended that you line up before the store opens or go a little off lunch. Ryuo's Sanmamen has a gentle and relaxing taste with thin noodles and chicken soy sauce soup. The bean sprouts, garlic chives, carrots, and bamboo shoots are wrapped tightly in the sauce, and you can enjoy it while it is still hot.
Sankoen
This restaurant is near JR Sakuragicho Station. It has been featured on TV and in magazines and is popular with people of all ages. Sankoen moved to a new store in January 2017 and became a beautiful store, but the menu including SanMamen is still delicious.
Ryumai
It is located in the restaurant area of "Equinia", which is directly connected to the diamond underground mall at the west exit of Yokohama Station. Despite being close to the station, you can enjoy various menus such as ramen and dumplings at a reasonable price. You can eat Sanmamen for 500 yen at a low price, but the amount is solid and full of benefits.
CONCLUSION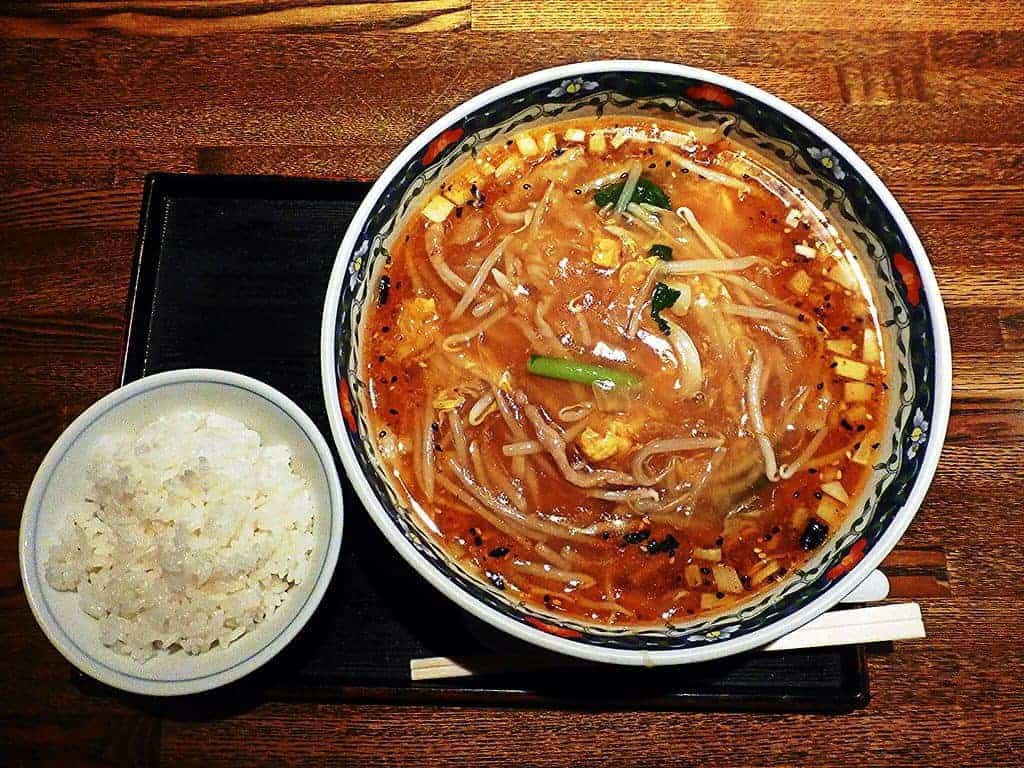 In conclusion, Japan's different regions have their own cultural traditions, dialects, and, perhaps most importantly, their own delicious types of ramen. There are some other types of ramen in Japan, such as Sendai Ramen in Miyagi, Jyumonji ramen in Akita Prefecture, Tokushima ramen in Tokushima, and more. However, some of Kanagawa citizen doesn't have an idea about Sanmamen. Many people who hear it for the first time may imagine ramen with saury on it. Well, saury is a fish. But lots of people misunderstood that. Sanmamen doesn't even have fish on its ingredients. But mostly, it is people's favorites.
There are also other traditional foods in Kanagawa like Sakata ramen and Imoni. Additionally, as you all may know sanmamen has a lot of health benefits also. Knowing that its ingredients are vegetables and other leafy veggies, those are sources of nutrients that can make us healthy. Therefore, if you happen to visit Yokohama, try the local cuisines especially sanmamen!