Yaki Mochi is a traditional cuisine from Gunma. Although the name suggests it as grilled rice cake, the dish is quite far from it. As a matter of fact, it is somewhat closer to "Oyaki".
If you want to know more about this local favorite, continue reading below.
What is Yaki Mochi?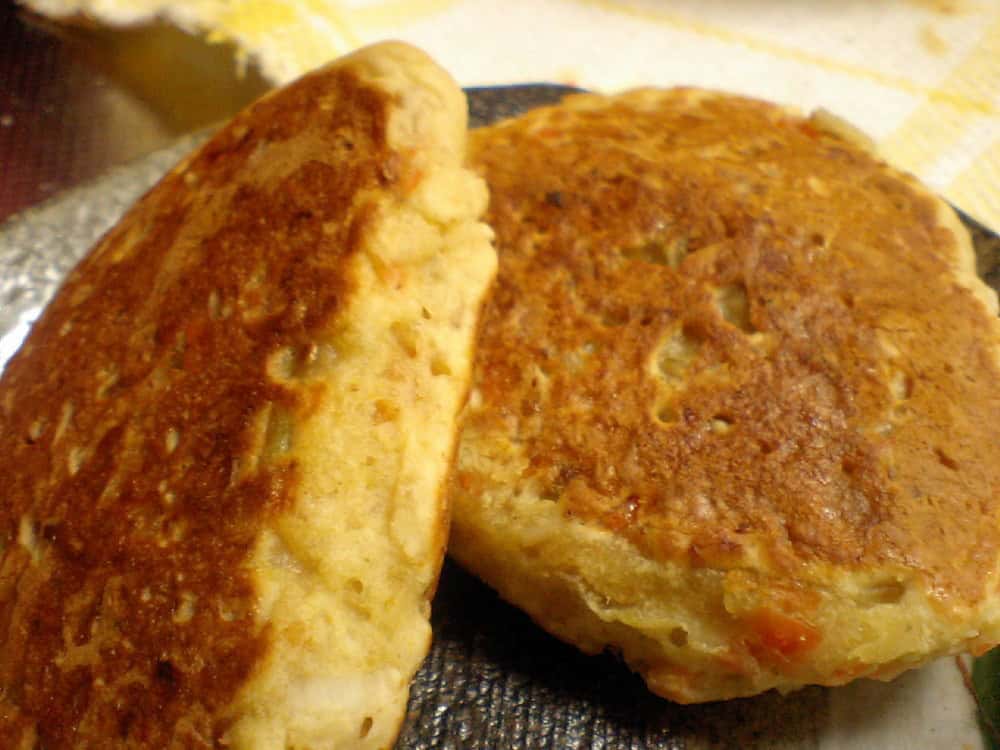 Mochi is certainly one of the popular delicacies in Japan. In order to make mochi, locals mix short-grain glutinous rice with water, cornstarch, and sugar. Then, they will pound it and mold it into different shapes. There are different types of mochi from different prefectures.
Although the name has mochi in it, Yaki Mochi isn't a rice cake at all. As a matter of fact, it doesn't use glutinous rice. Gunma locals usually use wheat flour or potato flour to create this dish.
So what does Yaki Mochi tastes like? It is somehow similar to Oyaki but the difference is that the latter one has fillings inside. On the other hand, people would mix chopped vegetables into the dough of Yaki Mochi.
Indeed, Yaki Mochi is a favorite snack during the autumn season among locals. However, many local shops serve this all year-round due to high demand. In fact, it is so popular that some stores sell little heated pans for cooking Yaki Mochi.
Where does the name Yaki Mochi come from?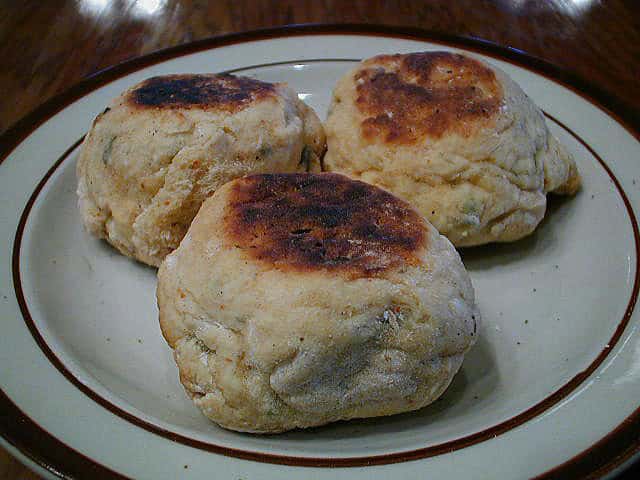 The origin of the word "Yaki" is "Yaku" which means "to get jealous". On the other hand, it can also mean "to grill something". Depending on what characters you will use, Yaki Mochi can have two different meanings.
So, when people use Kanji characters, Yaki Mochi means "grilled rice cake". However, when they use Hiragana letters, it becomes "jealousy". Although it means jealousy, it is not in a negative way.
How to make Yaki Mochi?
Similar to the process of making mochi, Yaki Mochi also needs some kneading. Before we continue with the cooking process, let's talk about the ingredients first.
Ingredients
| | |
| --- | --- |
| Approximately 12 pieces | |
| flour | 1kg |
| sugar | 70g |
| carbonic acid | 25g |
| miso | 150g |
| water | 3 cups |
| chopped vegetables | ample amount |
Of course, there are other variations to this recipe but this is the most common one. Some people like to put other flavors to their Yaki Mochi also. For example, some people would add seasonal vegetables depending on their preferences.
Finally, let's talk about the process of making Yaki Mochi from scratch.
Cooking Yaki Mochi
To begin with, sift the flour using a strainer. This step is important in order to avoid forming lumps.
Secondly, add carbonic acid and sugar. Make sure to stir well, of course.
Dissolve miso in three cups (3 cups of water) then.
As soon as miso dissolves in water, pour it into flour mixture. After that, knead it carefully to make mochi dough. Combine the dough and vegetable filling like leaks, perilla leaves, butterbur sprouts.
Then, form the dough into balls and cover with a wet cloth. Let the dough balls sit for two to 3 hours.
After letting the dough rest, cut it into small pieces about 150g each. Also, don't forget to roll the balls carefully.
Lastly, cook the dough balls in a heated pan for twenty minutes. In addition, make sure to flip it every five minutes to refrain from overcooking. Of course, you can also put it in the oven for easier cooking.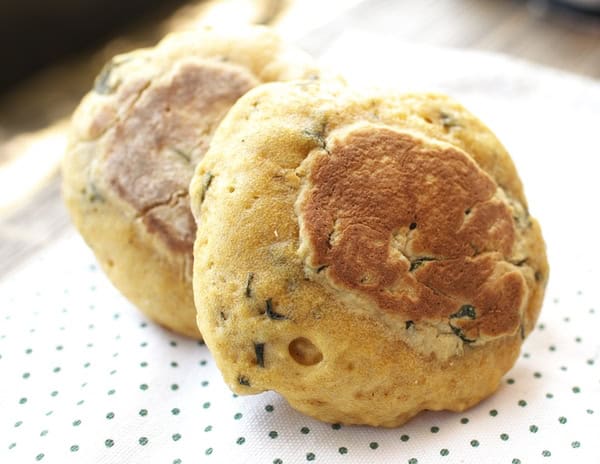 This Yaki Mochi recipe will surely tickle your taste buds!
Quick Tips
While grilling is the traditional way of cooking Yaki Mochi, some also use baking instead.
Once it cools down, cover it with a plastic cling wrap so it will not harden.
You can also add other ingredients such as seasonal vegetables to enhance its flavor. Winter peas and shiso are some examples of it.
In addition to that, you can enjoy it with sugar, sweet sesame miso, or even with afternoon tea.
Finally, the usual presentation of Yaki Mochi is by wrapping it with a smaller seaweed strip or nori.
Where to eat Yaki Mochi?
Since it has become a famous Gunma cuisine, many stores started offering Yaki Mochi. You can find the simplest one down to the most flavorful and decorated varieties. Of course, below are some of the best shops where you can find this sweet and savory Japanese food.
Tomioka Oyaki Ito (富岡おやき いと)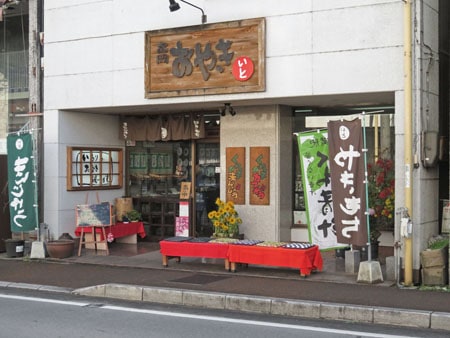 Tomioka Oyaki Ito is famous for its "farmer's snack". The founder of the shop kneaded glutinous rice flour with seasonal ingredients and grilled it after. Farmers in the area loved this snack especially after a long tiring day of work in the fields. Hence, they began calling it the "farmer's snack".
Since the shop still carries its original look, you will feel nostalgic upon coming to this place. You will have fun eating in a local restaurant that has been serving people for decades. Since it has been running for years now, many Gunma locals have shared their memories with this place.
The shop also serves warm mulberry tea which is a perfect drink for Yaki Mochi. But in the summertime, they serve it iced cold.
Minoriya Cafeteria (みのりや食堂)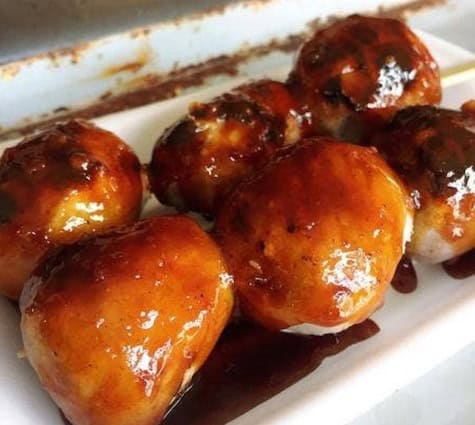 It's a small place that sells different local dishes. In fact, one local food Minoriya Cafeteria serves is Yaki Mochi. Finding this place can be a little tricky since it's quite far from the train station. In fact, the nearest station is Matsuida which is about eight kilometers (8km) away. The shop is not as popular as the other ones here but it's still worth a visit.
Joshu Country House (上州 田舎屋)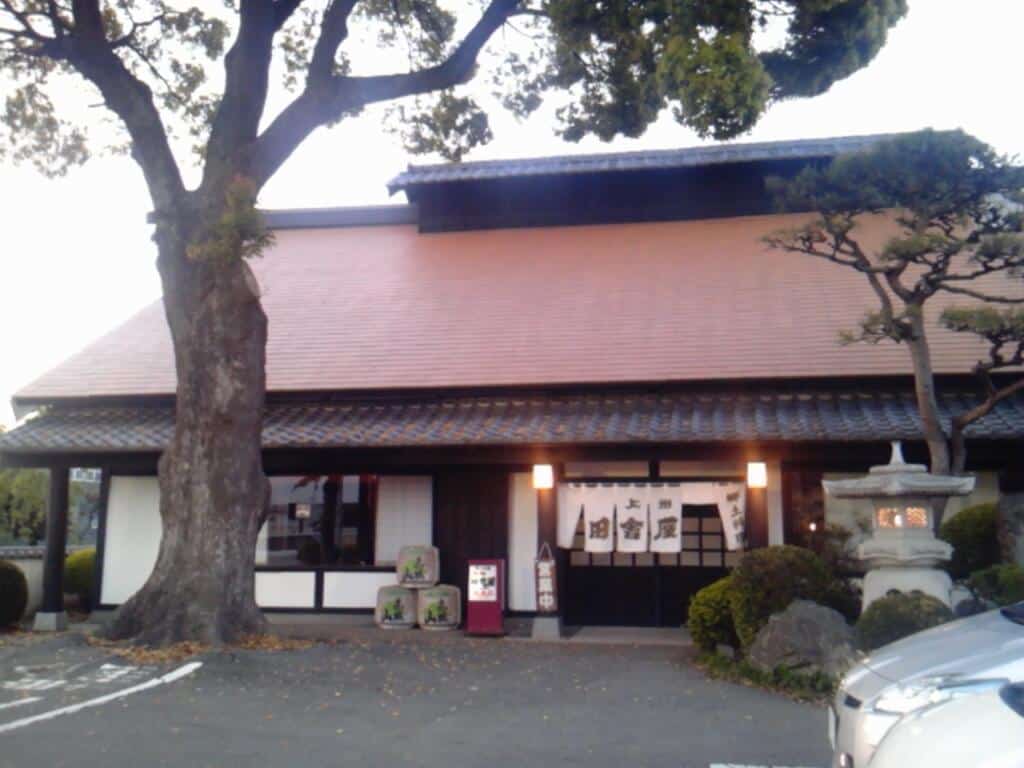 Joshu Country House is a fruit of labor from generation to generation. As a matter of fact, the place is famous for serving traditional Gunma cuisine. The warm countryside feels will welcome you as you arrive at the place.
When you enter the store, an old-fashioned style that looks like a grandmother's house will give you nostalgia. In fact, it's a good choice when you want to relax while indulging in sumptuous local meals.
Aside from Yaki Mochi, there are plenty of other dishes that are worth trying in Joshu Country House. However, their most popular menu is udon. People visit the place just to get a taste of their famous "Okkiri Komi".
Conclusion
Yaki Mochi is part of Gunma's local cuisine. Moreover, one of the traditions is to eat it while drinking sake during Autumn Moon. Surprisingly, Yaki Mochi isn't a mochi or Japanese rice cake at all. It resembles Oyaki but is totally different. One is for sure though, it's worth the try!