When you think of Hokkaido souvenirs, there's one that stands out – "Shiroi Koibito." It's a classic, and it's been delighting people for 40 years. In Hokkaido, where souvenirs are big business, this treat makes around 10 billion yen in sales every year. That's quite a feat, as it consistently ranks as the top-selling souvenir in Hokkaido. So, how did this "great product" come to be, and why is it still a top pick? Today, let's find out all about it in this article!
What is Shiroi koibito?
About Shiroi Koibito
Shiroi Koibito is a delightful Western-style confectionery created and sold by Ishiya Confectionery, a confectionery company located in Sapporo, Hokkaido. It features two layers of chocolate sandwiched between Lang de Cha biscuits. You can savor the "Shiroi Koibito White" with its luscious white chocolate or indulge in the "Shiroi Koibito Black" with creamy milk chocolate. The packaging is elegantly designed, predominantly white and light blue, with a picturesque image of Mt. Rishiri from Rishiri Island gracing the center. The details shared here reflect the standard product configuration.
The origin of its name
Here's a sweet little story about how "Shiroi Koibito" got its name. It's a calm winter day in the bustling city. After a day of skiing, the founder was on their way home when they casually said, "White lovers have come." Just like that, the name for this delightful treat was born – "Shiroi Koibito." It's like a warm and sweet memory, with delicious chocolate and Lang de Cha.
Packaging
The package of "Shiroi Koibito" is more than just a wrapper; it's a little piece of art. On the cover, you'll find a beautiful snowy mountain scene that's reminiscent of the picturesque mountains in Switzerland. This design represents the idea of creating European-style sweets infused with the love for Hokkaido. While it's a treat for the eyes, the packaging has also been designed with your convenience in mind. It's easy to open, making your experience of savoring "Shiroi Koibito" even more enjoyable. So, not only does this sweet delight your taste buds, but it also brings a touch of Hokkaido's natural beauty to your day.
Various products of shiroi koibito
Cookies
Shiroi Koibito's most famous product is its cookies. There are two types: "Shiroi Koibito White" with tasty white chocolate and "Shiroi Koibito Black" with creamy milk chocolate. These cookies are a popular souvenir from Hokkaido because they combine crispy Langues de Chat cookies with smooth chocolate, making them a perfect example of Shiroi Koibito's deliciousness.
Soft Serve Ice Cream
Discover the creamy delight of Hokkaido's dairy land through our soft-serve ice cream. Made with Hokkaido's fresh milk and blended with the fantastic flavor of Shiroi Koibito chocolate, this treat takes soft-serve to a whole new level. It's a cool, smooth, and velvety ice cream that calls for your attention under Hokkaido's vast sky.
Chocolate Drink
Savor the delightful chocolate drink that brings together the enticing cocoa aroma and the smooth, mellow taste of Shiroi Koibito. Just give it a good shake before sipping to unlock all those wonderful flavors. This drink captures the true spirit of Shiroi Koibito and is your perfect go-to when you need a quick and satisfying chocolate indulgence.
White Chocolate Pudding
Treat yourself to a room-temperature pudding that brings the delightful taste of white lover white chocolate to life. This pudding is all about indulgence, and the lotus cup sauce takes the sweet, creamy flavors of white chocolate to the next level. It's a dessert that perfectly blends the culinary excellence of Hokkaido with the sweet charm of Shiroi Koibito, giving you an unforgettable taste experience.
Chocolate Bar
If you're on the move and need a sweet pick-me-up, the Shiroi Koibito Chocolate Bar is the perfect choice. Its convenient packaging allows you to carry a piece of Shiroi Koibito's charm with you, ensuring you're never far from its delightful taste.
History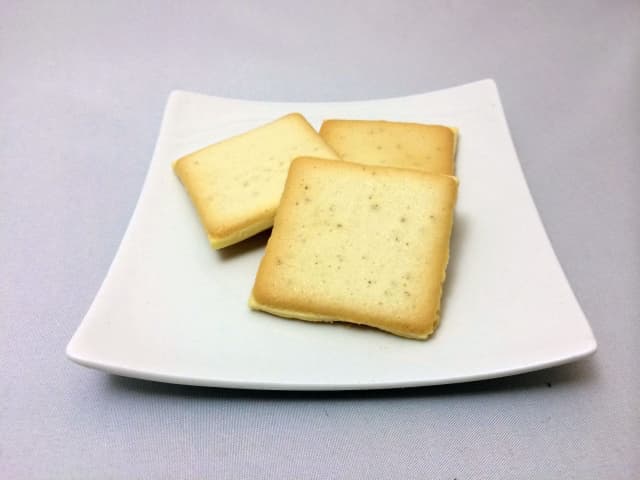 The birth of Shiroi koibito
If you've ever received a souvenir from Hokkaido, chances are you're familiar with Shiroi Koibito, a beloved treat that has become a symbol of Hokkaido. This iconic sweet consists of two delicate Lang de Chat cookies with a layer of white chocolate in between, a combination that has delighted taste buds for over 40 years. Shiroi Koibito made its debut in December 1976 and quickly gained fame. But do you know why it's called "white lover"? The origin of this name lies in a casual remark made by the founder on his way back from a ski trip when he exclaimed, "White lovers are falling!" Little did he know that this comment would give birth to one of the most famous sweets in Japan.
Its way to become a Hokkaido Souvenir Icon
Initially limited to Hokkaido, Shiroi Koibito soon became a sought-after souvenir for business travelers and tourists alike. Its popularity exploded, and it now sells approximately 200 million pieces annually. When people think of Hokkaido souvenirs, Shiroi Koibito often tops the list, ranking second in single-item sales nationwide. It's also a cultural icon, receiving the "Gold Award" at Mond Selection in 1986 and claiming the top spot in the questionnaire result for "Souvenirs representative of the 20th century." Shiroi Koibito's appeal goes beyond its fame; it's the unchanging deliciousness that has kept people coming back for decades.
The Secret Recipe
The secret to Shiroi Koibito's enduring appeal lies in the meticulous attention to detail at every step of the manufacturing process. Whether it's the precise timing of adding whipped cream to the dough or the careful temperature control of the oven, every aspect is essential to maintaining the cookie's perfect crispness. Even factors like weather and humidity can impact the final product, so constant monitoring is key. Shiroi Koibito's commitment is clear: preserving the deliciousness that has made it a Hokkaido standard for years and decades to come.
Shiroi Koibito Park
Can you tell more about Shiroi Koibito Park?

Shiroi Koibito Park is a delightful theme park dedicated to Shiroi Koibito and the world of sweets. It offers various attractions, including tours of the production lines where you can see how Shiroi Koibito and other sweets are made. You can also explore the history of chocolate, enjoy ISHIYA original sweets at the park's cafe, and even participate in hands-on activities to create your very own White Lover treat. The park's English-style garden adds to the charm, with blooming roses in the summer and enchanting illuminations in the winter, making it a great spot for memorable photos. It's a must-visit destination for those who adore Shiroi Koibito and everything sweet! For more details, visit here.

Has the packaging design of Shiroi Koibito changed over the years?

While Shiroi Koibito's iconic snowy mountain image has remained consistent, the individual packaging has been updated over time to make it more user-friendly and easier to open. The image of Mt. Rishiri continues to be a hallmark of Shiroi Koibito, connecting the sweet treat to its Hokkaido roots.
How to make Shiroi Koibito style Lang de chat cookies
Ingredients
| Ingredients (For 2-3 servings) | Measurements |
| --- | --- |
| For the Cookie Dough | |
| Butter | 70g |
| Sugar | 70g |
| Egg white from 2 eggs | |
| Cake Flour | 70g |
| For the White Chocolate Filling | |
| White Chocolate | 80g |
| Heavy Cream | 40g |
| Vanilla Essence | 3-4 drops |
| | |
Method
Separating the eggs
Begin by dividing 2 eggs into egg yolks and egg whites. Only the egg whites will be used in this recipe.
Making meringue
Whisk the egg whites until they form stiff peaks, creating meringue.
Mixing butter and sugar
In a separate bowl, combine 70g of softened butter and 70g of sugar. Use a rubber spatula to mix them thoroughly.
Adding flour
After the butter and sugar are well combined, sift 70g of cake flour into the mixture. Stir to fully incorporate the flour.
Folding the meringue
Carefully fold the meringue into the butter-sugar-flour mixture. This can be done in 3 or 4 portions, ensuring you maintain the airy texture.

Shaping the cookies
Pipe or spoon the mixture into Langue de Chat shapes on an oven sheet lined with parchment paper, leaving space between them.
Baking
Preheat your oven to 180 degrees Celsius and bake the cookies for 10 to 15 minutes. Keep a close eye on them and remove when they turn golden.
Preparing the white chocolate filling
In a heat-resistant container, combine 80g of white chocolate, 40g of heavy cream, and 3-4 drops of vanilla essence. Melt this mixture over a double boiler until smooth.
Filling the cookies
Fill the Langue de Chat cookies with the white chocolate mixture, then refrigerate until the filling sets.
Serve
Now your cookies is ready to be served! Itadakimasu!
Please note that this recipe is an attempt to replicate the flavors of the original product and is not the official recipe from the company. If you'd like to try making it at home, you can use this recipe as a starting point.
Stores
ISHIYA Sapporo Odori Main Store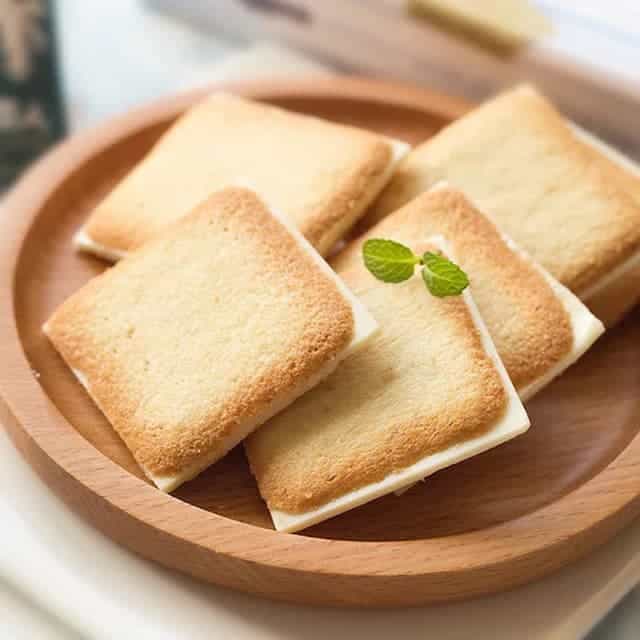 Reopened in October 2021, the ISHIYA Sapporo Odori Main Store is a special place with beautiful stained glass and fancy chandeliers. They sell things like "Shiroi Koibito," "Mifuyu," and "TSUMUGI," as well as products from ISHIYA's gift brand "ISHIYA G." You can also ask them to put together custom gift sets and wrap them just the way you like. It's perfect for small presents, special occasions, and company events.
ISHIYA AEON MALL Asahikawa Ekimae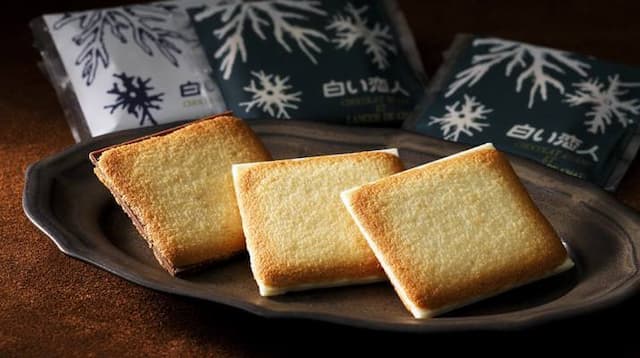 This is the only directly managed store in Hokkaido outside Sapporo's suburbs, where you can purchase "Shiroi Koibito," "Mifuyu," and "Saku Lang de Sha." It's not just for souvenirs and gifts; it's also ideal for your everyday snacking needs.
Conveniently connected to Asahikawa Station, making it easily accessible for your shopping convenience. Feel free to visit us while you're in the area!
Takeaway
In Hokkaido, Japan, Shiroi Koibito is a favorite treat that's been enjoyed for more than 40 years. These delightful white chocolate cookies and other sweet creations from ISHIYA Confectionery showcase Hokkaido's dedication to making delicious snacks. Whether you're tasting them for the first time or reliving sweet memories, Shiroi Koibito represents the joy of savoring delicious treats. You can also make it at home using our recipe or easily buy it at stores near your place.
If you love Japanese sweets, see more below!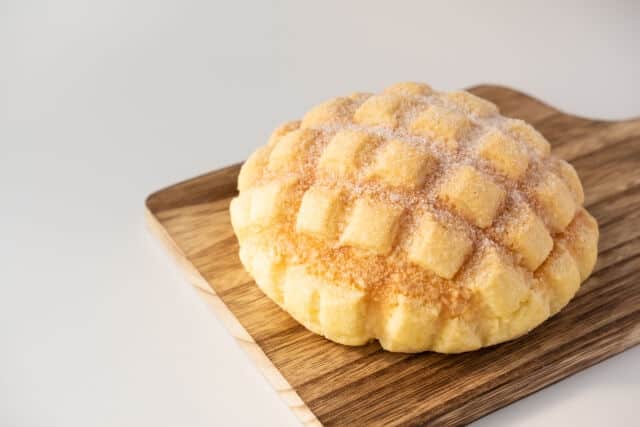 Kaki mochi (かき餅) – Food in Japan
Kaki mochi is a Japanese confectionery that consists of processing the okaki made from glutinous rice and roasting them until golden brown.