The Famous Soba Noodles from Togakushi Village
One of the three big name soba noodles comes from Togakushi Village in Nagano Prefecture. Soba noodles are buckwheat noodles and must have at least 30% buckwheat flour to be considered soba noodles. The more buckwheat content there is, the more desirable it is. Springtime in Togakushi will allow you to see fields of soba flowers. Togakushi is one of the main growing areas for soba and is famous in Japan for its soba noodles.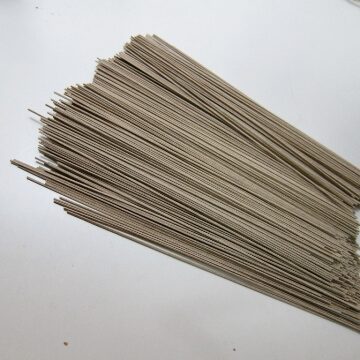 Characteristics of Togakushi Soba
What makes the soba noodles from Togakushi stand out? To start off with, it is made using ground buckwheat flour. The cuticle, the outer layer, is not removed and the dough is stretched round. You serve it in bundles of 5 or 6 with no seaweed. It is generally served on a circular bamboo woven basket plate. Known to be eaten with spicy radish that is a local cuisine. It should also be served with tempura made from the local mountain vegetables on the side. The soba noodle chefs take pride in Togakushi soba being one of the highest quality soba noodles.
Quick History of Togakushi Soba
The history started with the religious training of monks. They would eat soba powder dissolved in water, or will take grilled soba powder when they go into the mountains for their training. Their current soba noodles developed during the 17th and 19th centuries as a special treat for pilgrim guests in the temple. The Togakushi soba name spread far and wide and the farming of buckwheat flourished in this mountainous region.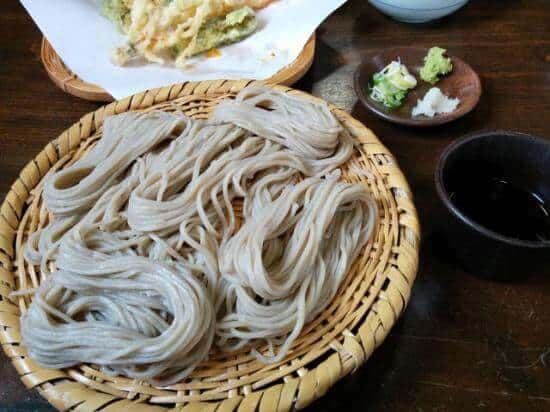 Togakushi Soba Museum
Among the beautiful and spiritual landscape is the Togakushi Soba Museum Tonkururin. Here you can make yourself soba noodles. Some say soba noodles made by yourself are the most delicious. Learn more in depth about this soba's history while an artisan carefully teaches you how to make it. You will use the local buckwheat flour and knead it, roll it, cut it, and cook it all with your own effort. It will all be worth it when you taste the soba noodles you made yourself in the end.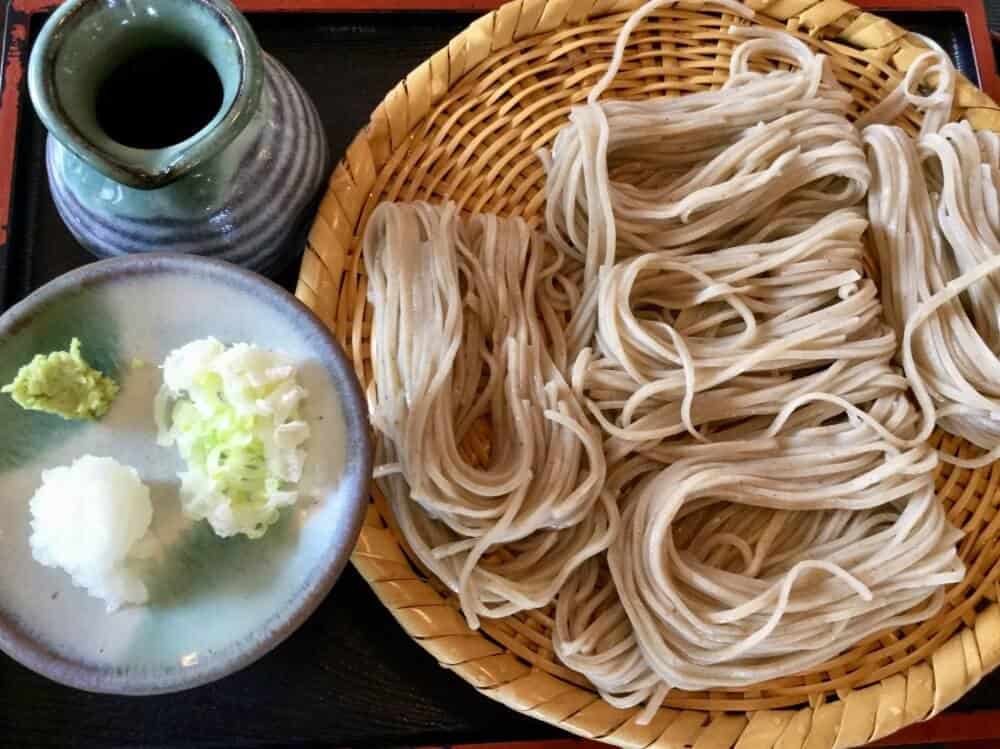 What are some of the best shops I can try these soba noodles?
Togakushi soba contains a long history with traditional techniques. Restaurant to restaurant will differ in personality, from the thickness of the noodles to the taste of the soup. There are around 40 soba noodle shops in the Togakushi area alone. There is a Togakushi Soba Festival, where you can enjoy their soba and celebrate the buckwheat harvest. To eat the true and historical Togakushi soba you must try it in its home village. It is a must go to destination for soba lovers. Here are a few shops to try out.
Uzuraya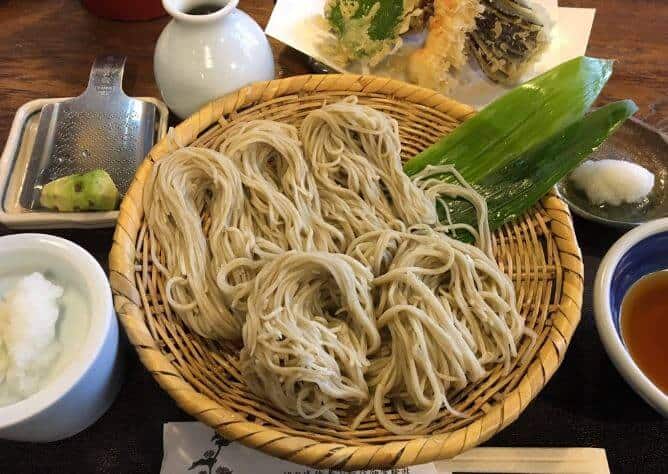 Our first shop on the list is rated the best in Nagano with many good reviews. It is an added experience to dine at this shop while touring the beautiful environment. Many will come here to try the famous soba noodles, as it is a must when visiting Togakushi. English speakers will have no problem here as well and the service is excellent. As it is common, you are served pickles and soba tea when waiting for your meal. They serve a perfectly fried tempura with their firm and flavorful soba noodles. At the end they will serve soba water, which is the water that the soba is cooked in. It is very nutritious and rounds up the wonderful experience. You can order cold or warm soba depending on the season or what you feel like. Eating here is definitely worth wait in a long queue outside. Coming at the right time may even make the wait not long at all. Uzuraya is an easy to find restaurant that is only 1 minute walk from the bus stop Togakushi Chusha.
Togakushi Soba Futabaya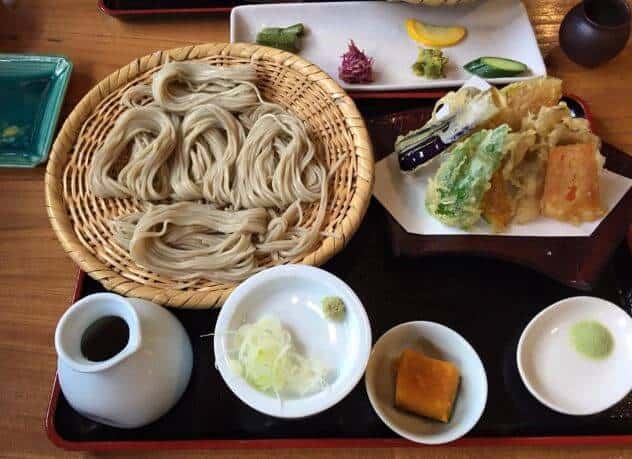 Here is another restaurant with many happy customers. It is just a minute longer of a walk from the bus stop. Quality service with a good atmosphere. Like the last restaurant, they will even go out of their way to show you how to eat it. That is the best kind of service, especially when there are traditional ways to eat Togakushi soba. You will get the same side dishes with them all being delicious. You may not feel as rushed in this place as the last one with less customers. You can enjoy your nicely made soba noodles in peace. Very fitting to eat here after visiting the Togakushi Shrine nearby.
Sobachaya Gokurakubo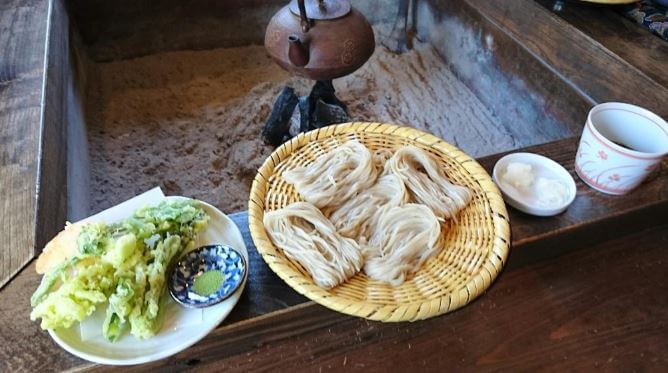 This restaurant not only serves the beautiful Togakushi soba, but other beautiful dishes as well. Their soba noodles and spicy radish are traditional. Their tempura oozes with freshness. Get satisfied in many ways and deliver a wonderful experience to your taste buds. Great atmosphere and affordable. This shop may not be along the main street, but is still popular. It goes to show that it is worth coming here.
Sobanomi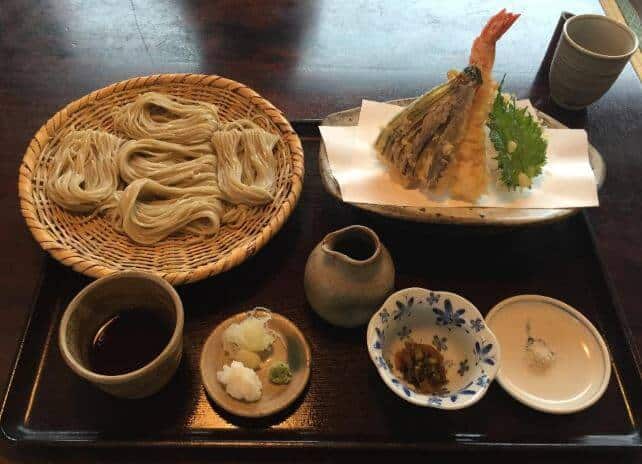 You can have the whole Togakushi soba eating experience here at this highly rated restaurant amidst nature. Togakushi is known for its beautiful scenery, so why not stay at a restaurant that is surrounded by it. You will get that great service and unique Togakushi soba eating experience. The owners here are committed to making excellent soba. Wait inside for your table and the heaters makes it a great visit in the snowy months. Make your choice with a different menus in different languages. Then, enjoy your meal in a nice relaxing atmosphere with the natural scenery out the windows.
Another type of soba in Japan
There are many types of soba in Japan, Check here for them!