Chicken is arguably everyone's favorite! From fast-food chains to fancy restaurants, there's always a menu for chicken. It's not just full of flavor, but it's also easy to cook. Thus, Chicken Nanban is a famous local food in Miyazaki. Continue reading below to know more.
What is Chicken Nanban?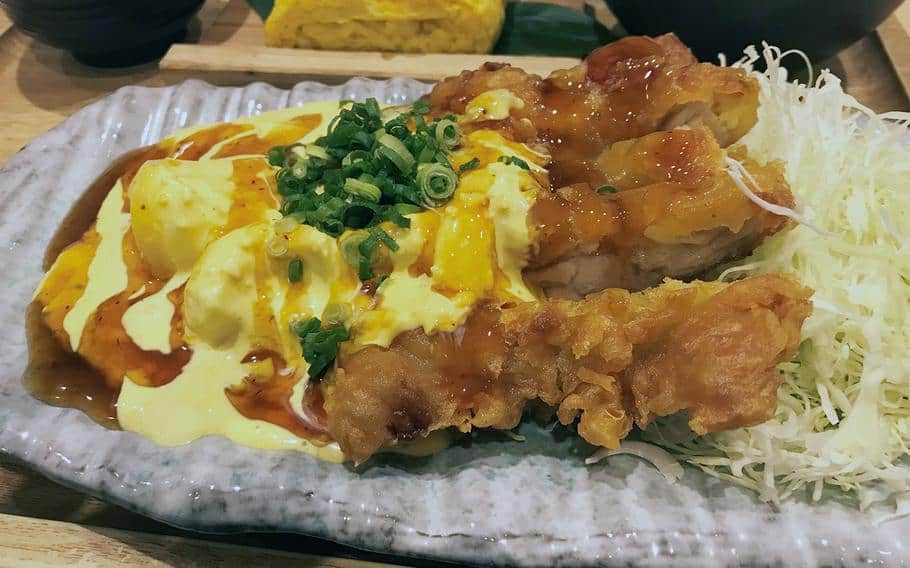 As much as the Japanese love beef, they also enjoy eating chicken meat. As a matter of fact, they have a lot of famous chicken dishes. For example, Yakitori is a popular food that consists of bite-sized chicken pieces in skewers. In Nagoya, they also have Tebasaki which is fried chicken wings with a twist.
Another popular chicken dish from Miyazaki Prefecture is the Miyazaki Jitokko. Locals refer to it as Miyazaki Jidori sometimes. There are many ways to enjoy it, but the most common one is by grilling.
Meanwhile, Chicken Nanban is local food in Miyazaki Prefecture. They would coat the boneless chicken meat with flour and egg before deep-frying. Most of the time, they would use a mixture of tartar sauce and sweet and sour sauce to sprinkle on top. However, one of the first restaurants does not use the same. In some areas, they would also use Aurora sauce instead.
Aurora sauce is a mixture of butter and tomato (tomato purée) before adding them to a bechamel sauce. It's also common to use Aurora sauce in chicken cuisines and steamed meat dishes.
In addition, breast meat is the most common choice in making Chicken Nanban. However, the use of boneless thighs is also becoming popular nowadays.
What does "Nanban" means?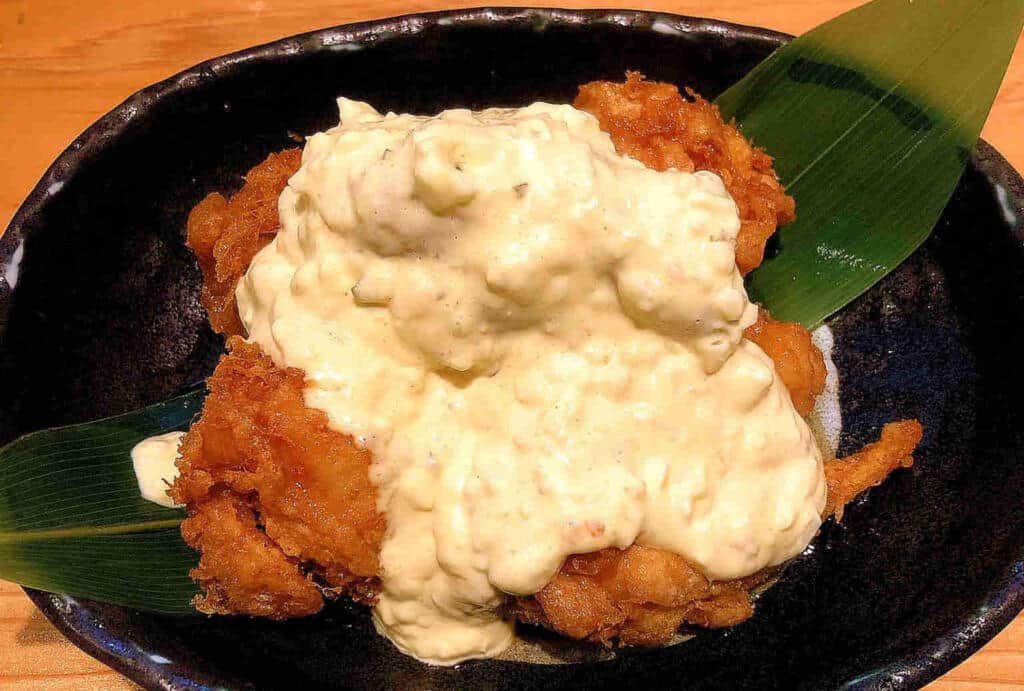 Originally, it refers to the Portuguese who came to visit Japan during the Warring States period. Not only does it refer to the actual people, but also their culture.
"Nanban" also refers to "Nanbanzuke". It's a Japanese food culture that involves marinating ingredients in the sweet and sour sauce with chili peppers. In addition, a famous dish has the same name as well. They would fry salmon or mackerel first. Then, they would marinate it in sweet and sour sauce.
History of Chicken Nanban
There are two theories about the origin of Chicken Nanban. In fact, there are two restaurants that claim the origin of this famous local chicken food. However, both theories started in Nobeoka City.
Ogura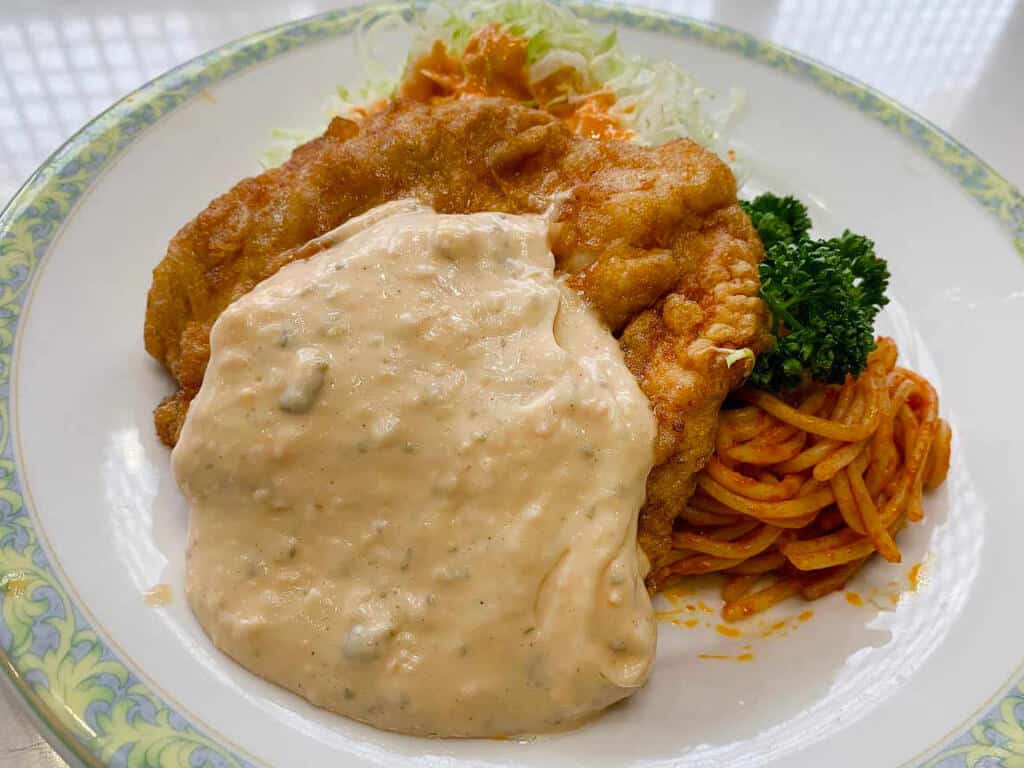 Ogura is a western-style restaurant in Nobeoka City. The founder, Yoshimitsu Kai, opened the restaurant in 1956. Even so, the store began selling this famous Miyazaki local food in 1959. They also claim that Ogura is the origin of the use of tartar sauce in Chicken Nanban.
Their tartar sauce is rich and creamy which complements the crispy chicken. In Ogura, they still use chicken breast meat despite the increasing popularity of boneless chicken thighs.
Nao-chan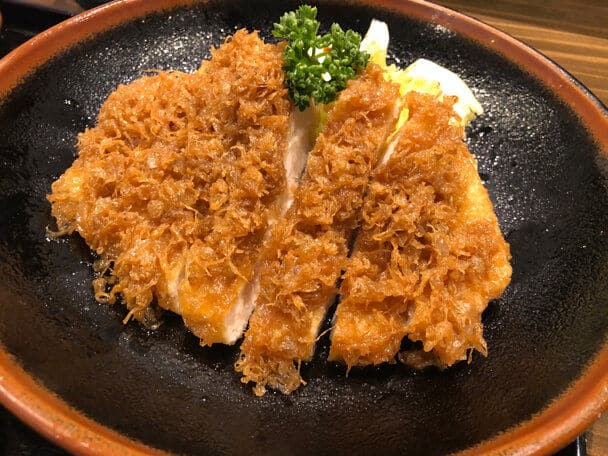 On the other hand, Nao-chan is also a western-style store in the same city. Their Chicken Nanban does not use tartar sauce. In fact, they would deep-fry chicken breast before soaking them in sweet and sour sauce.
Although the use of tartar is more popular these days, the one without is still Chicken Nanban. Up to date, Nao-chan still doesn't use tartar sauce in their Chicken Nanban. Officials also recognize them as one of the originators of this Miyazaki local food.
Back in 2009, Nobeoka City local government declares July 8 as Nanban Day.
They also created "Chicken Nanbancho" as the official character that promotes Chicken Nanban. In addition, they made a "Chicken Nanban Map" which includes the stores that sell this chicken dish in the city.
Is Chicken Nanban healthy?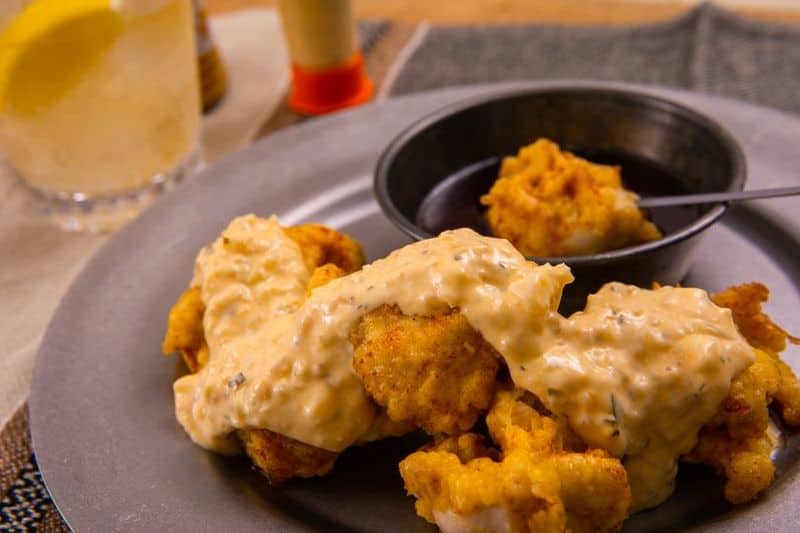 Chicken, in general, is rich in high-quality protein. It can help with building muscles and overall bone health. It also has low calories, unless fried.
Since Chicken Nanban is battered chicken and deep-fried in oil, it contains a high amount of fat. With this in mind, it may not be the best option for those who have a strict diet plan. In this case, Japanese Chicken Nanban may have up to 594 calories in a single serving. Its carbs content can be as high as 14g as well.
Meanwhile, the protein content is about 24g and it's also rich in Selenium and vitamin K. Selenium has many health benefits like reducing the risk of cancer and boosting the immune system. Vitamin K also plays a significant role in regulating blood calcium levels and reducing bone fractures.
Chicken Nanban Recipe
Of course, you can recreate the deliciousness of Chicken Nanban at home. Here's a simple Nanban Chicken recipe for you to try.
Ingredients for making Chicken Nanban bento
In this Nanban don recipe, we will divide the ingredients into four groups. This recipe is good for two people.
| | |
| --- | --- |
| CHICKEN | |
| chicken breast or boneless thigh | 260 g |
| flour | 1/4 cup |
| salt | a pinch |
| pepper | a pinch |
| egg (large) | 1 pc. |
| cooking oil | 2 cups |
| | |
| --- | --- |
| SWEET AND SOUR SAUCE | |
| vinegar | 2 tbsp. |
| sugar | 1 tbsp. |
| soy sauce | 2 tbsp. |
| | |
| --- | --- |
| TARTAR SAUCE | |
| mayonnaise | 4 tbsp. |
| boiled egg (chopped coarsely) | 1/2 pc. |
| pickled rakkyō (Chinese onion) | right amount |
| | |
| --- | --- |
| GARNISH | |
| shredded cabbage | 1/4 pc. |
| sliced cucumbers | 1/2 pc. |
| tomato (small) | 1 pc. |
How to cook Chicken Nanban don?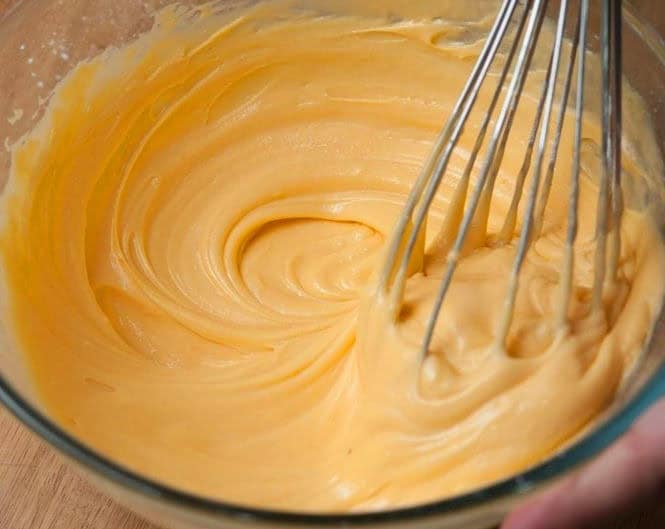 To begin with, wash the chicken breasts with clean water. Then, remove excess water and pat dry.
After that, heat the frying pan. Make sure the pan is hot enough before pouring the cooking oil.
Then, beat the egg in a small bowl before mixing the flour. As soon as the batter becomes lump-free, dip the chicken breasts. Of course, ensure that the entire chicken is covered with batter.
When the temperature of the oil reaches 160° C, toss the chicken into the pan. While waiting for the chicken to be cooked, mix the ingredients of the sauces in separate bowls.
As soon as the chicken breasts turn golden brown, remove them from the pan. Then, place them on a paper towel to drain excess oil. Once the oil is all drained, soak the chicken in sweet and sour sauce.
After that, get a bento box or plate and place the fried chicken in it. Arrange the cabbage, tomato, and cucumber also. Lastly, put the sauce on top and garnish.
You can also serve tori Nanban with steamed white rice or any pasta of your choice.
Chicken Nanban Restaurants
Where to eat Chicken Nanban? In fact, just in Nobeoka City alone, there are about eighty (80) stores that sell this Miyazaki local food. Here are some of the recommended restaurants to get an authentic taste of this famous Japanese chicken cuisine.
Ogura Idekita (味のおぐらチェーン 出北店)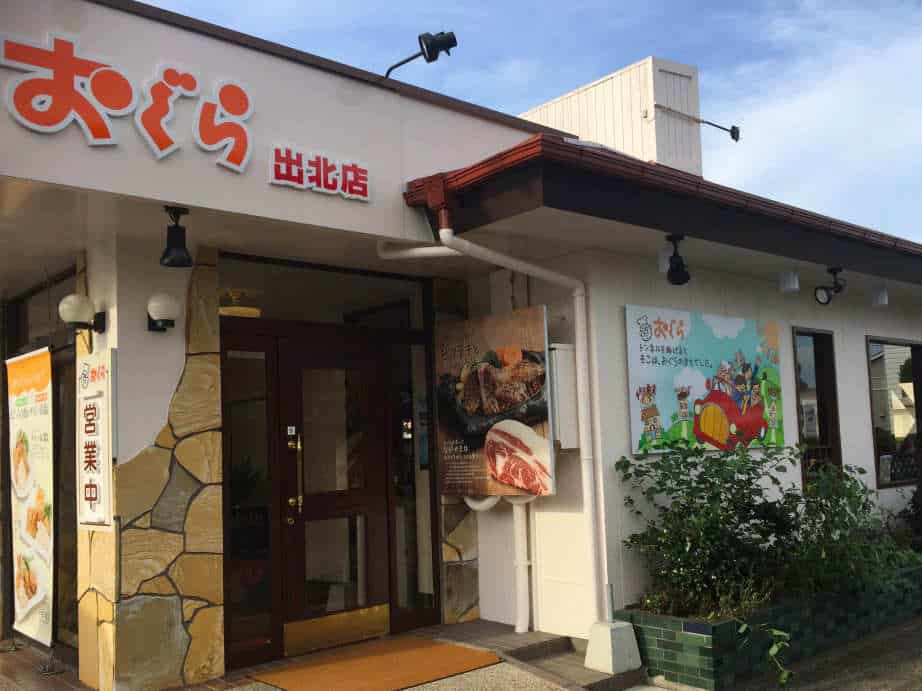 Of course, you cannot miss the originator of Chicken Nanban with tartar sauce. The store has a long history of serving this local chicken cuisine with Napolitan pasta. Since Ogura is one of the first stores to sell Nanban don, expect long lines when visiting. Currently, Ogura also put up another store in Segishira.
Nao-chan (元祖チキン南蛮 直ちゃん)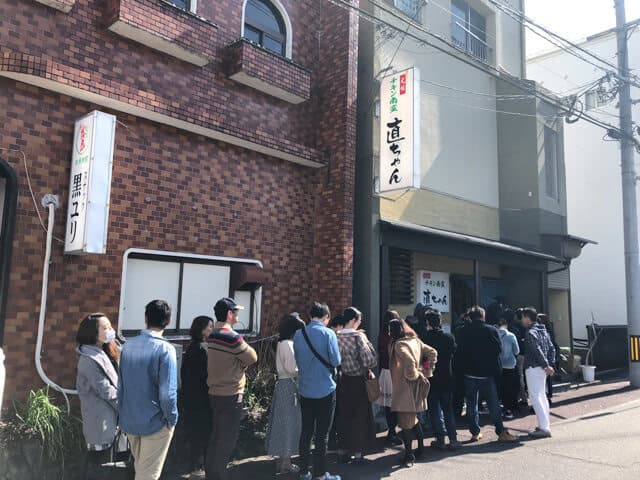 While Ogura is the originator of Chicken Nanban with tartar sauce, Nao-chan sticks to the traditional way of soaking the chicken breasts in sweet and sour sauce. Nevertheless, Nao-chan is recognized as one of the first restaurants to sell this tori Nanban. In fact, the store maintained its Chicken Nanban recipe throughout the years.
Nao-chan offers a set meal for 900 yen only. It's also easy to locate the store since it's just a few steps away from Nobeoka Station.
Suisen (地鶏炭火焼 粋仙)
Suisen is a well-known Yakitori restaurant in Miyazaki. However, what makes them popular is their use of Miyazaki Jidori in making their Chicken Nanban. It's a type of chicken that is raised by the local farmers.
The store also serves another famous local food called Miyazaki Jitokko. These dishes are perfectly paired with local beer.
Aside from the stores in Miyazaki, some restaurants in Tokyo also serve Chicken Nanban bento. Below are some of the highly-rated Tokyo restaurants to get a taste of this Miyazaki local food.
Sake Gura Tori Sake Tameike Sanno (酒ぐら 鳥酎 溜池山王店)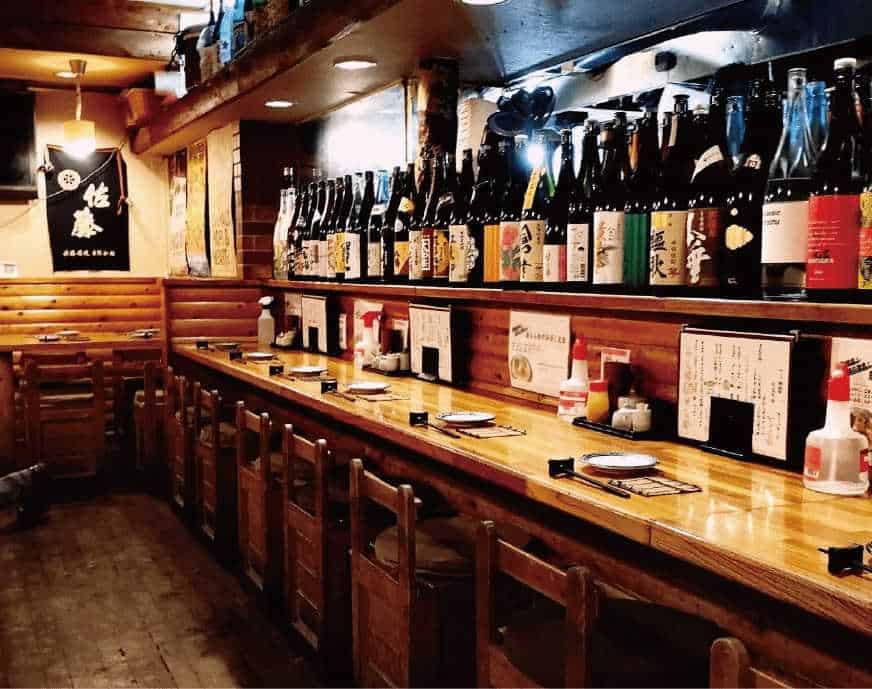 Sake Gura has been serving mouth-watering dishes for twelve years (12 years). Their specialty Chicken Nanban has a special sweet and sour sauce that is famous among visitors. They also have a lunch set meal for only 800 yen.
Aside from the Nanban bento, Sake Gura Tori Sake Tameike Sanno also has assorted kinds of Yakitori.
Den Den Den (でんでんでん)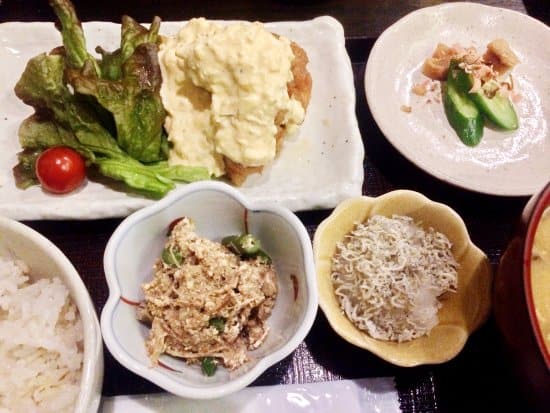 One of the restaurants that use boneless chicken thighs is Den Den Den. Their Chicken Nanban is juicy and goes well with sake. The store also boasts about its recipe of tartar sauce that is made from boiled eggs.
Conclusion
While some people call it Nanban Karaage, it has its own identity. Chicken Nanban is deep-fried chicken that comes with tartar sauce. The chicken cuts are soaked in the sweet and sour sauce which enhances the overall flavor of the dish. It's definitely a must-try when visiting Japan!
If you liked Chicken Nanban, you may want to check other Japanese chicken dishes. Also, don't forget to follow us on Facebook to stay updated with our latest food recommendations!