Hakata's specialty "Torikawa" is popular because its special texture: the outside is crispy while the inside is chewy and juicy. If you are living in Japan, you can easily find Tori kawa everywhere you go, from convenience stores to the supermarkets. However, do you know the way of making this unique taste is totally different from the way of making ordinary yakitori? Let's introduceI about Tori kawa in detail in this article!
What is Tori kawa?
Tori kawa (とりかわ), sometimes called just kawa (かわ), are strips of fatty chicken skin, which have been grilled until crispy. In English, people call this dish "Chicken Skin." The "Torikawa" from Hakata, Fukuoka is a local favourite because of its crunchy skin and chewy, juicy inside.
Some folks just don't like the softness of chicken skin, so they utilise skin that is only thin and soft where it joins the neck and then rolls it up to make it crunchy. Its unique flavour originates from a deviation from the traditional method of preparing yakitori. Lengthy soaking in the sauce infuses the meat with the flavour. By cooking it in the oven, you can increase the surface aroma.
Tori kawa History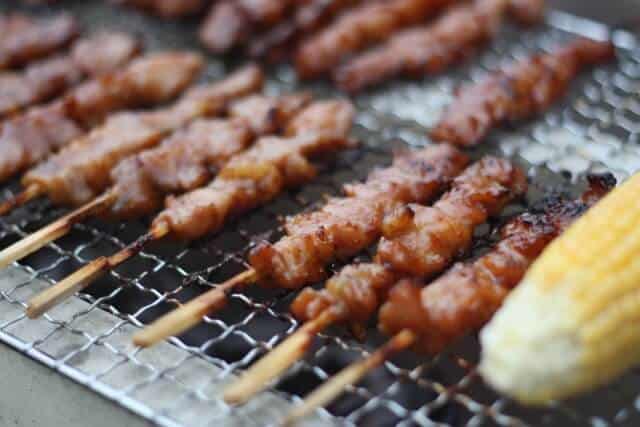 The origin of "Torikawa" is "Yakitori Gonbei" founded in 1968. Hakata's unique round and round screw Torikawa is the birthplace of Yakitori Gonbei, which was founded in 1968 (Showa 43). In 1968, it opened as a small yakitori restaurant in Yusentei, Fukuoka City. Mr Koga, the founder of Gonbei, created this dish with the desire to have his daughter eat torikawa. He thought that he can make a product that even people who are not good at cooking chicken can eat. To eliminate this, he rolled it round and round and grilled it through the fire many times. The skin is naturally hard, making it difficult to skewer. As a result of the analysis, the skin of the neck is thin, soft, and has little fat.
Tori kawa Recipe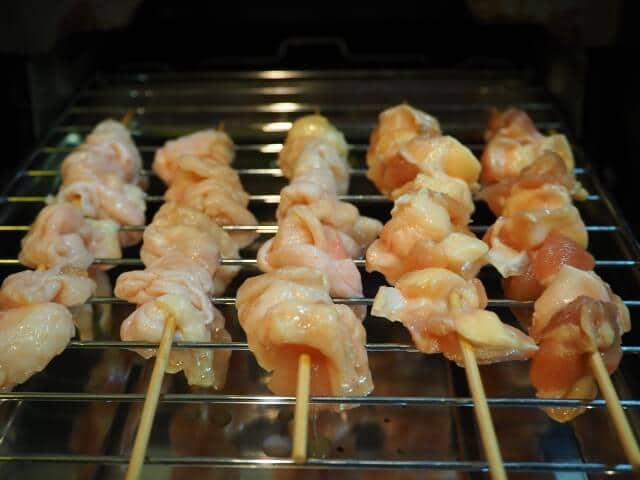 Tori kawa Ingredients
| | |
| --- | --- |
| Ingredients of Tori kawa for 2 person | |
| Chicken skin | 300g |
| Soy sauce | 42g |
| Mirin | 42g |
| Sake | 28g |
| Sugar | 14g |
| Salad oil | 7g |
How to make Tori kawa
Prepare the ingredients
Mix the soy sauce, sugar, mirin, and sake. Wipe off the chicken skin with a paper towel, cut it into 3 cm pieces with scissors, and skewer the desired amount.
Grill the chicken skin
Arrange the chicken skins in a frying pan heated with salad oil. While grilling over medium-low heat, if a lot of fat comes out, wipe it off with a paper towel and grill until browned.
Serving
Flip over and brown. Wipe off excess fat, add the condiments, and simmer over low heat on both sides until the sauce is reduced by more than half.
Recommended way to eat Tori kawa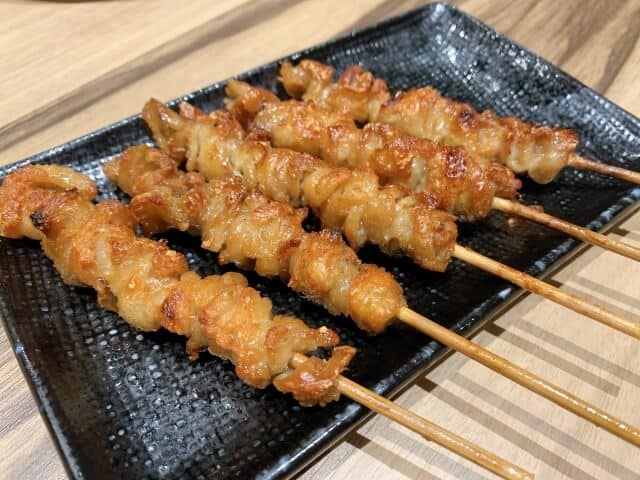 With ichimi or shichimi
In tori kawa and yakitori, you should try the standard "ichimi" and "shichimi". The capsaicin contained in chilli peppers will increase your appetite, and it goes well with salt and sauce. Shichimi contains less red pepper than ichimi, so if you like spicy food, choose ichimi, and if you don't like spicy food, choose shichimi.
With the aroma of Japanese pepper
Just as sansho goes well with eel, sansho goes well with sauce-covered yakitori. Chicken skin from Fukuoka is famous for its shape wrapped around a skewer. If you sprinkle Japanese pepper on the uniquely shaped chicken skin, you can enjoy the combination of the rich flavour of the sauce and the spiciness.
With yuzu pepper
Yuzu pepper, a speciality of Kyushu, is a condiment that combines red pepper, yuzu peel, and salt. Characterized by its tangy spiciness and elegant aroma of yuzu. The deliciousness doubles when paired with sauce-covered yakitori or tori kawa.
With plum shiso
Locals recommended ume shiso when you want to eat tori kawa with a refreshing taste. The seared plums secrete saliva to help with digestion, and the scent of perilla stimulates the appetite.
With wasabi
If you add wasabi to the chicken skin, it accentated the tangy spiciness and refreshing aroma, and you will be eating one by one.
Tori kawa Nutrients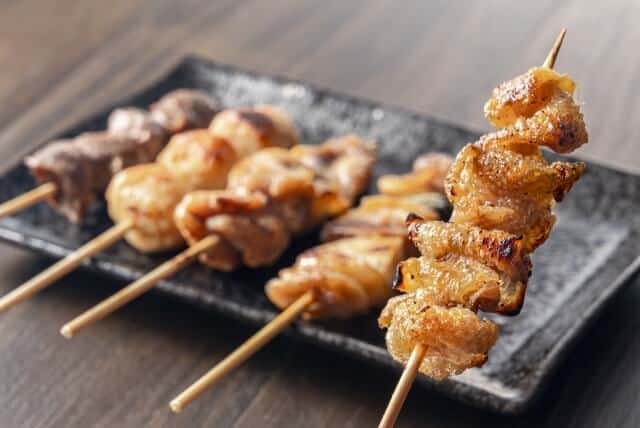 Torikawa is rich in nutrients that support the health of the mind and body and known as a high-calorie part of the yakitori, but it helps support health by making good use of it. Here is the list of its nutrients
Unsaturated fatty acid
When we hear the word lipid, we tend to worry about calories, but lipid is one of the three major nutrients essential for humans.
Niacin
Niacin is one of the B vitamins, also known as vitamin B3. The Niacin produces energy from lipids, carbohydrates, and proteins in cells.
Collagen
Collagen is a type of protein that makes up tissues such as skin and cartilage. It accounts for about 30% of the proteins that make up the human body.
Cooking Tori kawa and the secret sauce used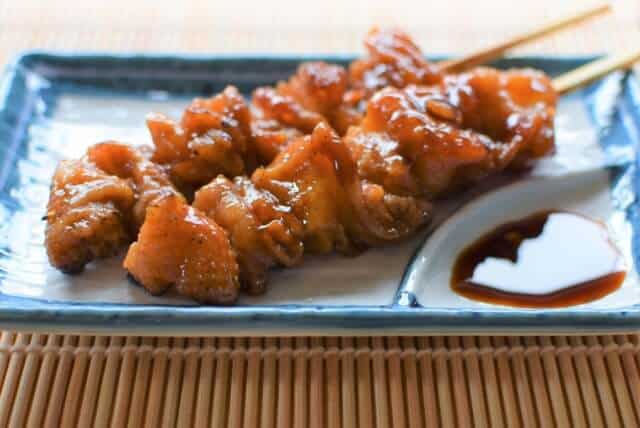 The concentrated flavour of the meat is achieved through a slow grilling process and the removal of any visible fat. This technique gives a fragrant, crunchy outside and a juicy, tender interior. Kagoshima soy sauce is exceptionally sugary and grows saltier the farther north you travel. The Hakata sweet soy sauce serves as the inspiration for this first-of-its-kind secret sauce, making it an industry first in the chicken skin business.
Where to buy Tori kawa
Torikawa Suikyou (とりかわ 粋恭)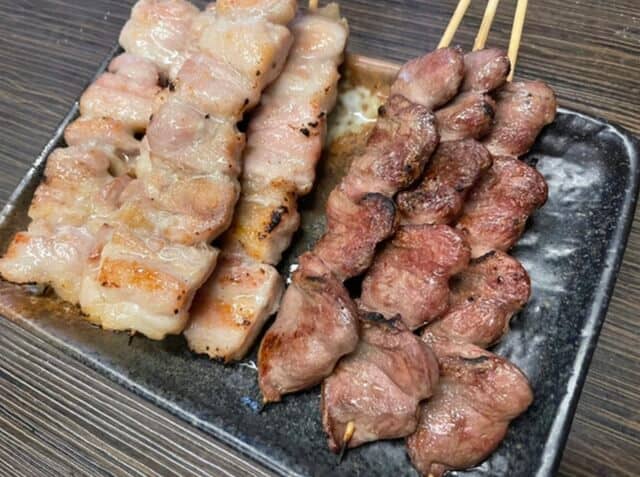 "Suikyou" is a restaurant that specializes in making tori kawa. Their tori kawa is crispy on the outside and soft on the inside, it's a gem that's been carefully baked for three days. Many customers recommend eating this when you're on a diet because you won't get tired of eating it.
Kawaya (かわ屋 白金店)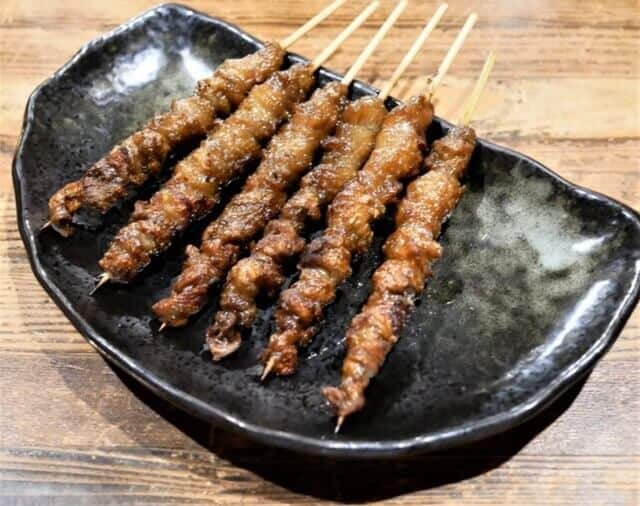 The preparation period is 6 days, and the famous skewer that is grilled 7 to 8 times during that time is Kawaya's Torikawa. After enjoying the crispy outside, take a bite and you will not forget the savoury flavour of the juicy fat and the sweet and spicy sauce. The price of one chicken skin that takes so much time and effort is ¥95.
Hakata Torikawa Minister (博多とりかわ大臣 駅前串房)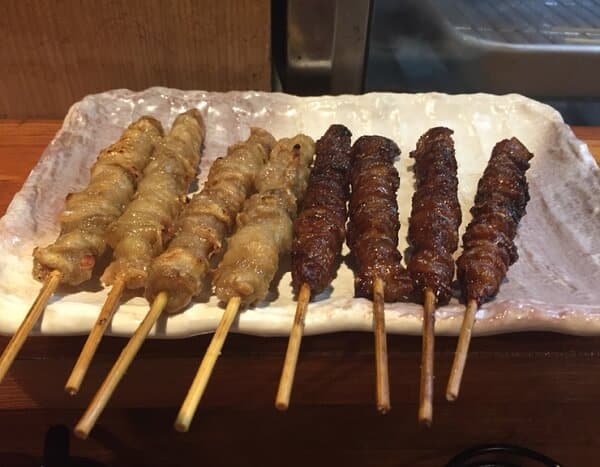 You can eat that crispy chicken skin rolled up to the station. They have 5 stores near Hakata station. Here you can choose between sauce and salt, but the sauce is the speciality. Of course, the skin is crispy on the outside and soft on the inside. Everything is reasonably priced starts with ¥99 per chicken skin skewer.
Takeaway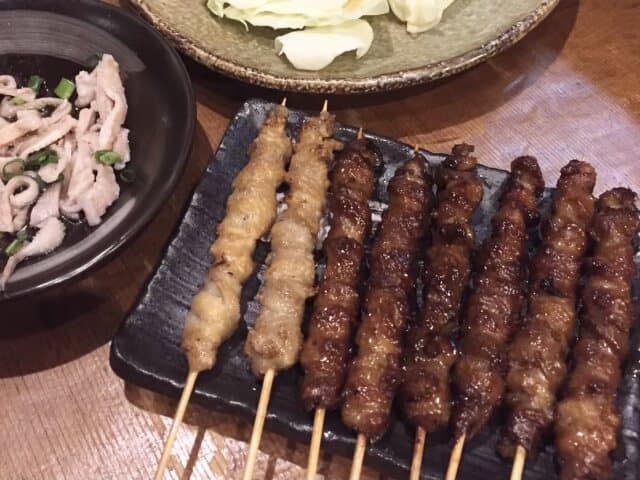 In addition to making cooked chicken juicier and more flavourful, chicken skin contains a good amount of heart-healthy unsaturated fat. Then came Torikawa, crispy chicken skin topped with chopped spring onions, lemon and grated radish. Now, how could chicken fat not be well Packed with umami and nutrition, Torikawa is perfect not only as an accompaniment to alcohol but also as a snack for growing children. There is no doubt that you will be pleased with a menu that colours the dining table full of smiles. Once you try it, there is no doubt that you will be captivated by its authentic taste.
If you like to eat meat, especially chicken meat, why not try eating chicken skin like Yakitori and Tori kawa? These dishes for sure will have you eat them back and forth.