Apart from popular dishes such as onigiri, sushi, yakiniku, etc, Japanese food culture is also featured with Wagashi – the traditional sweets with beautiful appearance and gentle sweetness. Which types of wagashi have you ever heard or tasted? Today, we are going to introduce Kuri Manju – one of the most popular types of Wagashi. It is sold all year round but do you know that autumn is the special season for Kuri Manju? Let's us explain it in this article about this traditional bun!
Introduction to Kuri Manju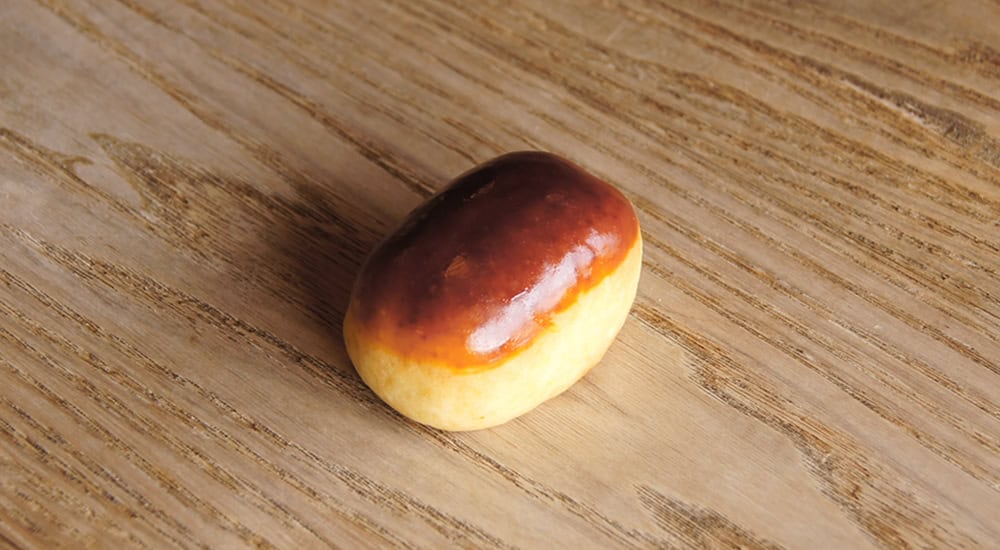 Kuri Manju is a Japanese confectionery or wagashi, which is a bun or pastry associated with chestnut. It is another variety of Manju, a Japanese steamed cake filled with sweet Azuki paste. The sweet bean paste is usually made from white beans, and often mixed with chestnut paste. Kuri Manju imitates the shape and color of chestnuts by putting white bean paste and boiled chestnuts in a Manju, and applying egg yolks to the top so the color and shape resembles the look of chestnuts. Most of them are sold all year round, but there are also Kuri Manju made only in autumn when chestnuts can be taken.
Etymology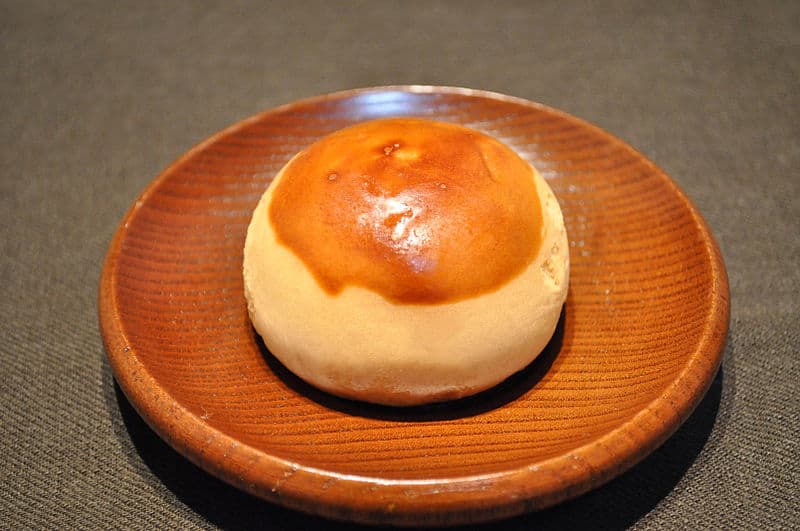 Kuri Manju in Japanese is 栗饅頭. Kuri (栗) means 'Chestnut'. And a Manju is one of the wildly popular Japanese steamed cake wagashi in Japan. The inside is usually filled with red bean paste or some other sweet paste. Therefore, Kuri Manju is a chestnut manju that is one of variety of Manju.
What is the history of Kuri Manju?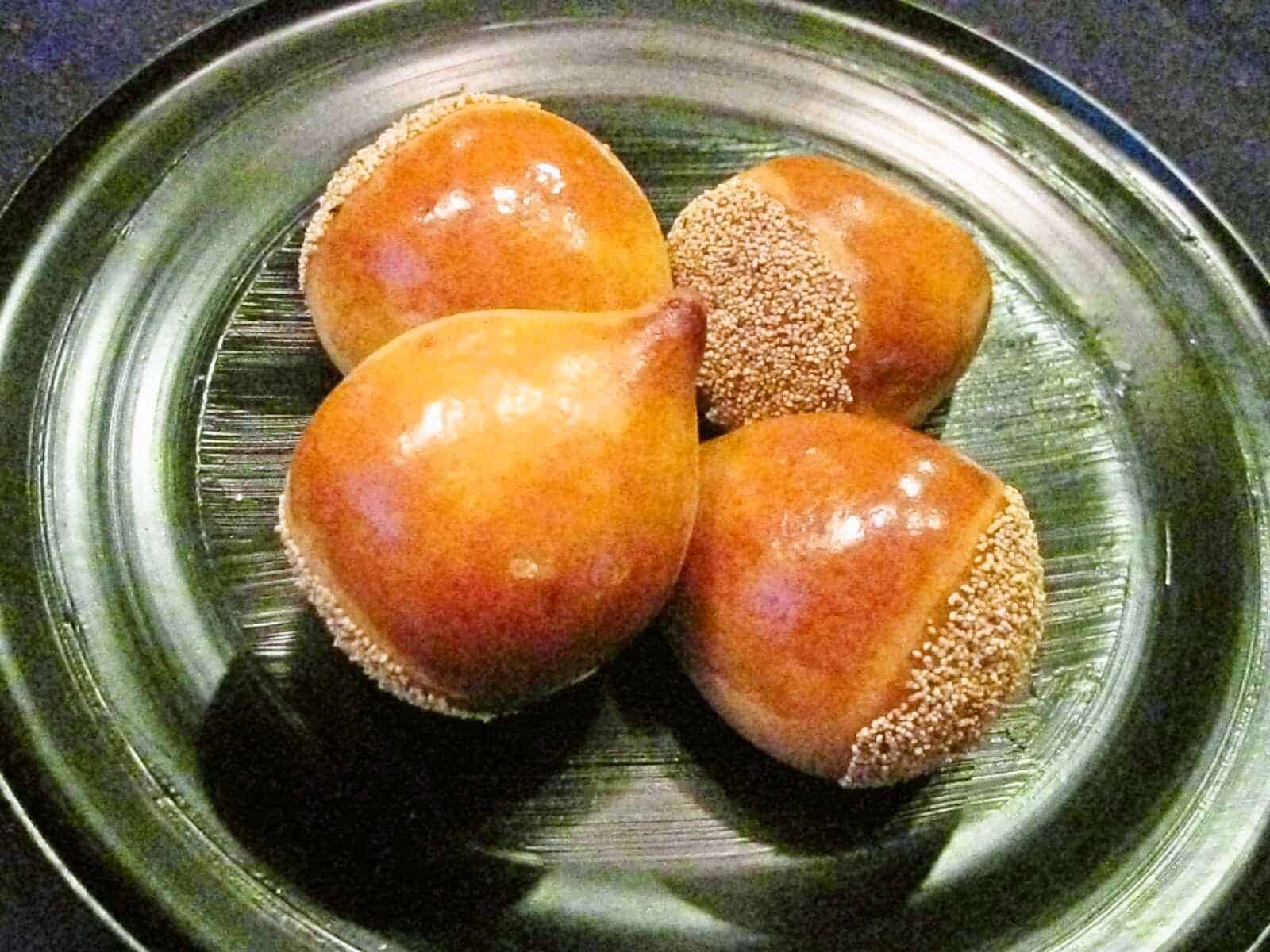 The origin of Kuri Manju is not clearly understood. The history of Kuri Manju seems to be relatively shallow compared to other Japanese sweets that entered japan with during the Azuchi-Momoyama period. However, it was popular with the common people in the Edo period since distinctive things were available in each region. It began to feature kinds of Manju in each region and chestnut type of appeared as variety.
Additionally, two of the original chestnut Manjus were born in the Kyushu region in the middle of the Meiji period. The first one is an oval Kuri Manju that has become a specialty of Ogura in Kitakyushu. Moreover, it became a hot topic because it sold manju wrapped in Kachiguri (勝栗) during the Sino-Japanese and Russo-Japanese war.
Also, the other one is a chestnut-shaped Manju from Nagasaki. It began to be made as a victory celebration of the Russo-Japanese war. At first, Chestnuts were not contained, but chestnuts were put in Manju and baked in chestnut molds, and now it is a specialty confectionery of Nagasaki city. In addition, both are now sold as representatives of Kuri Manju.
What are two different kinds of Kuri Manju?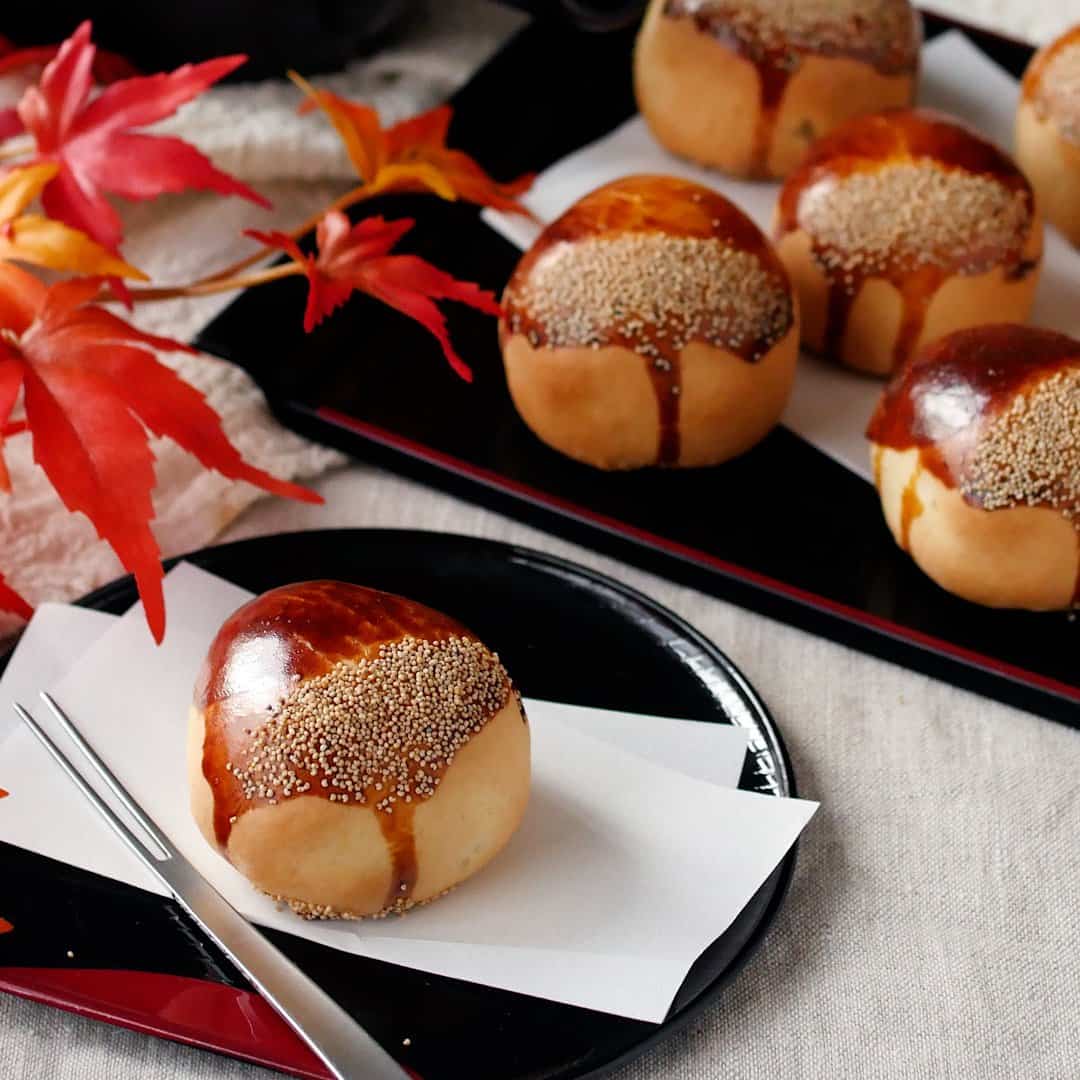 There are two kinds of Chestnut Manju in this modern day. The first kind is a Manju with bean paste made of chestnuts. And the other characteristic is with a chestnut-like surface and shape by applying egg yolks to the surface of the bun. Additionally, there is also a chestnut Manju with both characteristics.
What is Manju?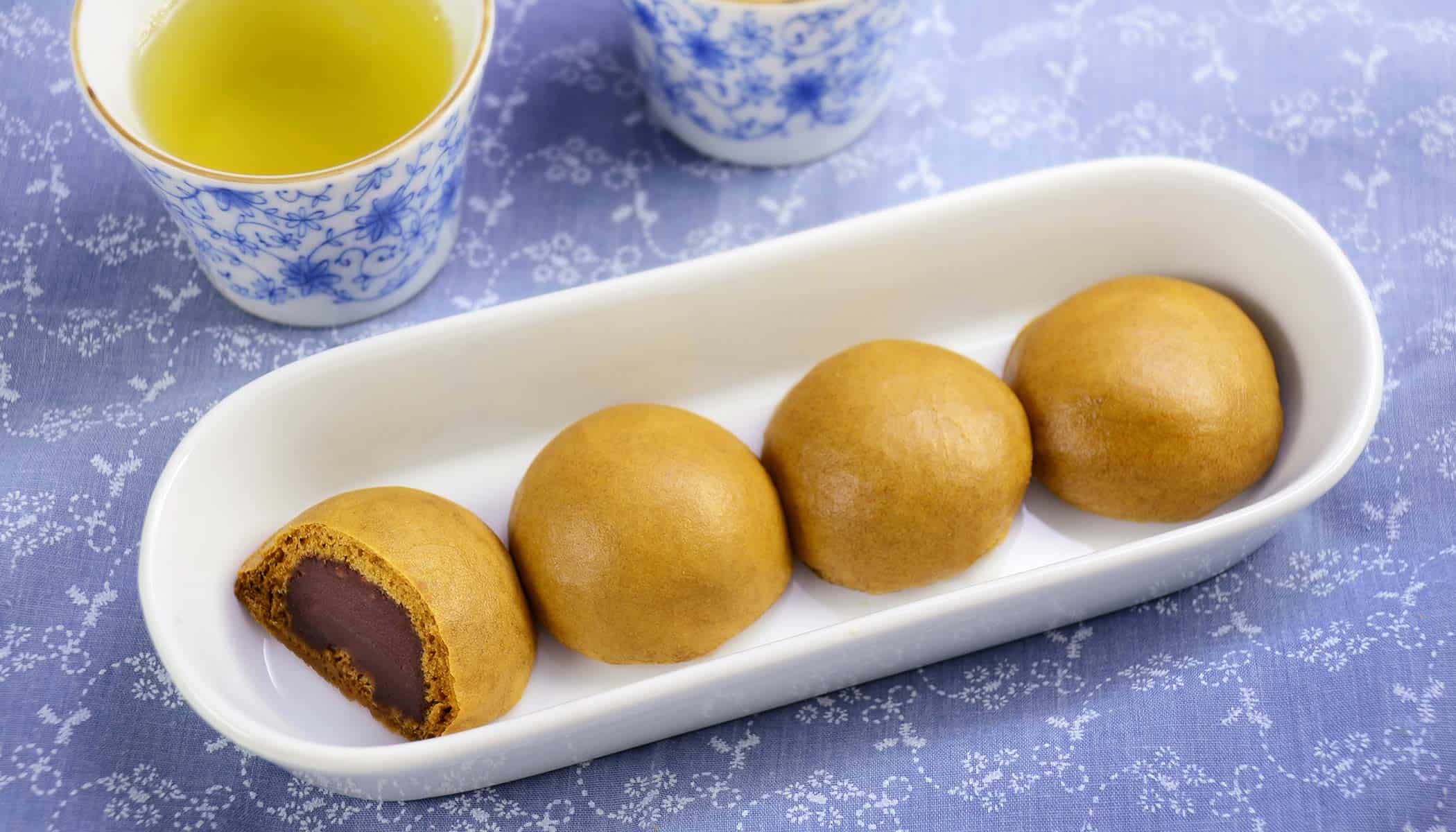 Manju is a traditional Japanese flour-based pastry. For the varieties, most have an outside made from flour, rice powder, kudzu, and buckwheat, and a filling of anko (red bean paste), usually made from boiled adzuki beans and sugar. Sometimes, it is made with other fillings such as chestnut jam (Kuri Manju). It originated in China under the name "Mantou" in Chinese, but became known as Manju when it came to Japan. In 1341, a Japanese envoy who came back from China brought back mantou with him and started to sell it as 'nara-manju'.
This was said to be the origin of Japanese Manju. Since then, it has been eaten for nearly 700 years by Japanese people. Now it can be found in many Japanese sweet shops. Additionally, it has a low price which one of the reason that it is popular.
What are the ingredients of Kuri Manju?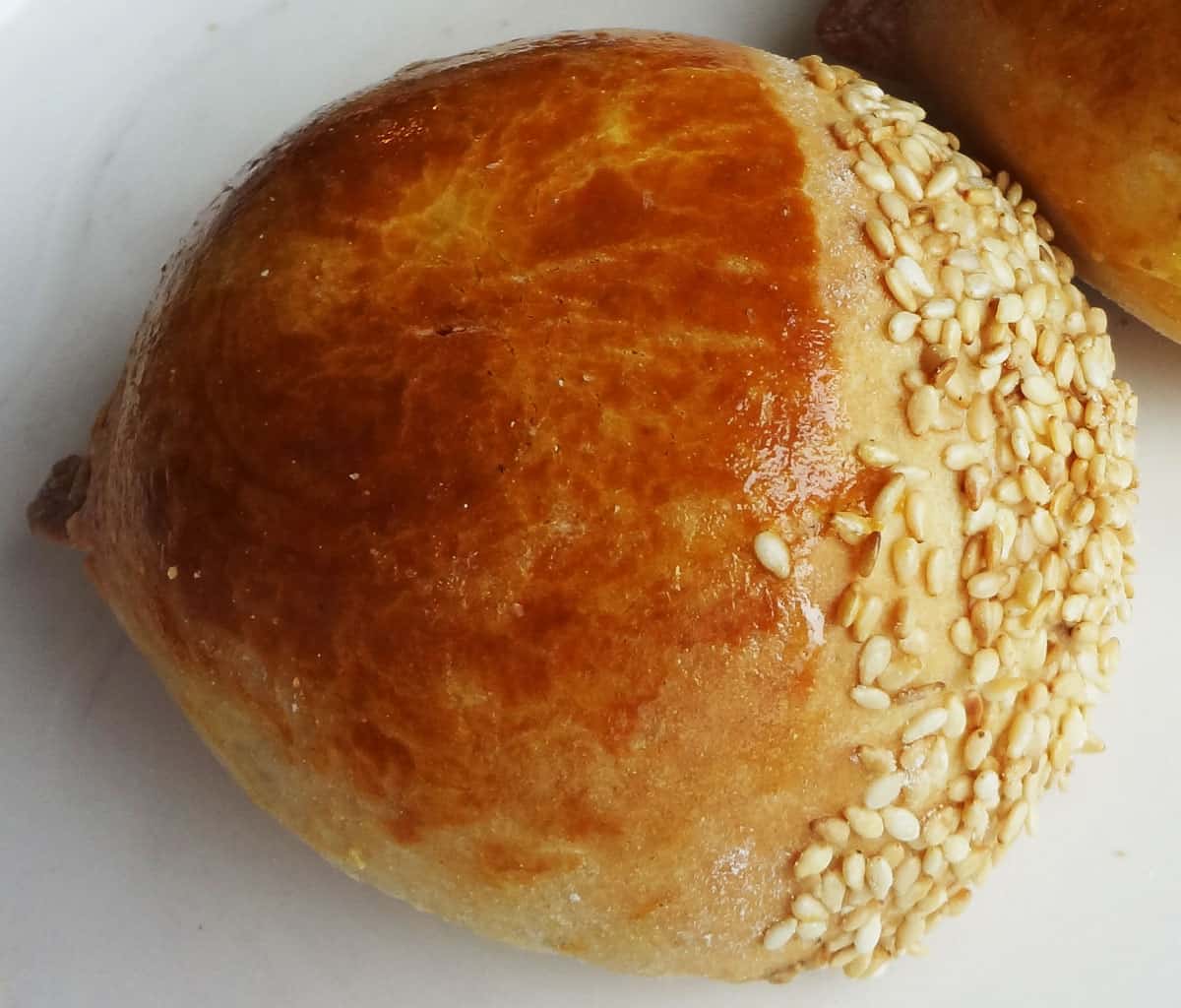 | | |
| --- | --- |
| Ingredients: | |
| Cake flour | 100 g |
| Sugar | 40 g |
| Butter (unsalted) | 10 g |
| Beaten egg | 40 g |
| Baking soda | 1/2 tsp |
| White Bean Paste | 180 g |
| Chestnut | 10 pcs |
| Egg Yolk | 1 pc |
| Mirin | 1/4 tspn |
| Poppy seeds | |
What is the recipe of Kuri Manju?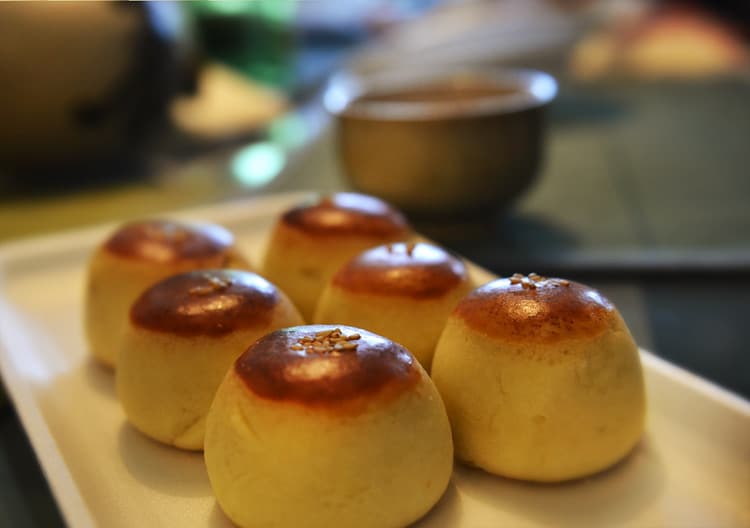 Preparation
Firstly, preheat the oven for 180 degrees. Mix butter, white bean paste & sugar in a large bowl. Add one beaten egg gradually. Cook the batter on low heat to make sure sugar is completely dissolved.
Mix the flour
Sift the flour and baking powder on to batter all at once, then mix until no more flour showing. Cover with plastic warp and set aside to rest for 20-30 minutes. Knead the dough in board with flour, then divide the kneaded dough into pieces.
Mix the filling
After then, mix the white bean paste and the chopped chestnut. This will be the filling. Divide the filling into equal portions and into round balls.
Put the filling to the dough
After dividing the kneaded dough into pieces, flatten the dough large enough to cover the filling and warp filling inside. Form it into shape of chestnut. Place it on cookie sheet line with parchment paper.
Bake
Apply a light brush of finishing egg wash with Mirin on top of each dough ball. You can also add an optional poppy seeds in the other side of the ball. Bake in 350F (180C) oven for 18 to 20 minutes.
What the recommended shops of Kuri Manju?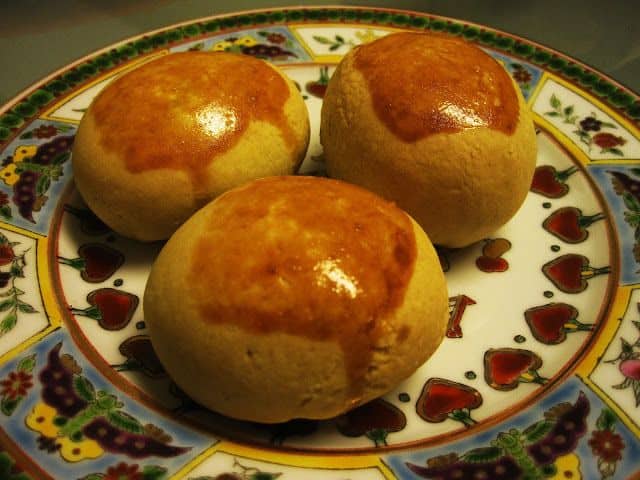 Kogetsudo Main store cafe
This store also has an online store where you can buy Kuri Manju in set boxes. Their bean paste is moist and soft, and chestnuts are kneaded into it. They got a unique manufacturing method, which values shape, color, and texture, has been maintained as it is since the establishment. Currently, Kogetsudo store uses chestnuts pickled in honey.
Tanaka Asahi Eido
This Japanese sweet shop specializing in Kuri Manju near the Nagasaki Museum of History and Culture is one of the famous souvenir store in Nagasaki. It was founded in the 31st year of the Meiji era. They sell various kinds of Kuri Manju such as matcha, plum, chestnut chocolate, and more. Anyone from Japan can place an order through their online store.
Taneya
Their Kuri Manju has always been patronized since its founding. It has a moist and deep taste that is wrapped in white bean paste with chestnuts. Taneya also has an online store in Club Harie where you can order Kuri Manju in sets. In Taneya, anyone can experience unchanging taste that they are protecting since its founding.
Suya
This store sells Kuri Manju from late November to August. Their chestnut manju has a taste that makes you feel that you are getting high-class and quality Japanese sweets. Suya is one of long-established store in the area and they also have an online store where you can order different Japanese sweets related to chestnut such as chestnut natto, and more!
Akasaka Aono Confectionery
This is a long-established store since Meiji period. Their sweet that is representing their shop is Kuri Manju. Their Chestnut manju has a moderate sweetness of bean paste and honey chestnuts. Akasaka Aono are making chestnuts boiled in honey and considering harmony with bean paste. Anyone can also enjoy the exquisite flavor and high-quality Kuri Manju through their online store from their website as well.
Conclusion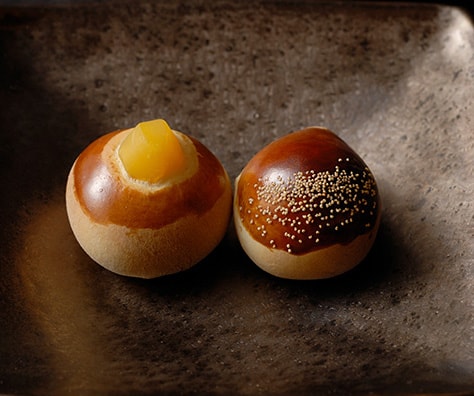 In conclusion, Kuri Manju has become a popular Japanese confectionery in Nagasaki, Kyushu prefecture and all over Japan. Nowadays, it can be bought at supermarkets, convenience stores, and in some souvenir stores. The taste of chestnut manju that has been handed down since the Meiji era is simple, sweet, and unique. If many of you are wondering how does it taste like, the chestnut and white bean paste combination filling inside has a delicious sweetness, which melts in the mouth. There are actually more Kuri Manju flavors to choose from. And, it still goes well with tea or coffee. Chestnut has a good health benefit as well. Chestnuts remain a good source of antioxidants, even after cooking. So, when you try to visit Japan soon, don't forget to buy Kuri Manju as a souvenir!