Ibaraki Prefecture is located in the northeast of the Kanto region. The prefecture is blessed with a mild climate and vast and flat arable land, and its main agricultural products include melons, eggs, lotus root, chestnuts, and mizuna, which rank first in Japan for livestock farming, such as Hitachi beef, rose pork, and Ibaraki chickens, and the number one place in Japan for laying hens, dairy farming including pigs, and livestock farming such as beef cattle are also thriving. Today, we will introduce about Hitachi beef from Ibaraki.
What is Hitachi beef?
The Hitachi Wagyu Beef or simply Hitachi Beef (常陸牛) is one of the famous wagyu beef in Ibaraki Prefecture. You can only obtain it from Japanese Black cattle that locals have grown for over 30 months with carefully selected fodder. Moreover, it has perfected technology and has a quality grades of  A, B 4, and 5 on the Japan Meat Grading Association's scales. With its highly marbled fat content, the wagyu meat is so tender that it literally melts in the mouth.
When cows were young, the Japanese raised them in nature to be healthy and have solid skeleton. It is rich in minerals such as barley, wheat, corn, and soybeans, and fed with high-quality hay and rice straw, feed. Once they grow up, they are bred in a well-managed barn with careful attention every day. This builds muscle, produces high-quality fat, and makes "marbled meat" that looks beautiful and delicious.
Etymology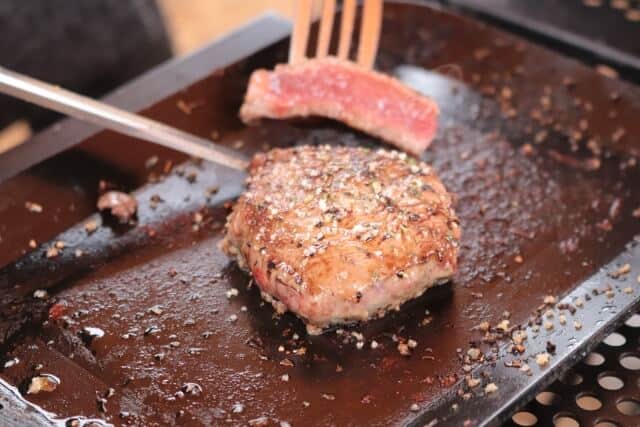 The name of Hitachi beef (常陸牛) is usually "Hitachigyu", but there was a time when the Japanese called this "Hitachiushi". And people who have also known Hitachi beef for a long time call it "Hitachiushi". In the trademark registration, the name of both "Hitachi Gyu" and "Hitachi Ushi" are registered. They have called this "Hitachi Wagyu" because it came from the city in Ibaraki Prefecture – Hitachi (日立市). And the word "Wagyu or Gyu (牛)", which means beef in Japanese.
Hitachi beef History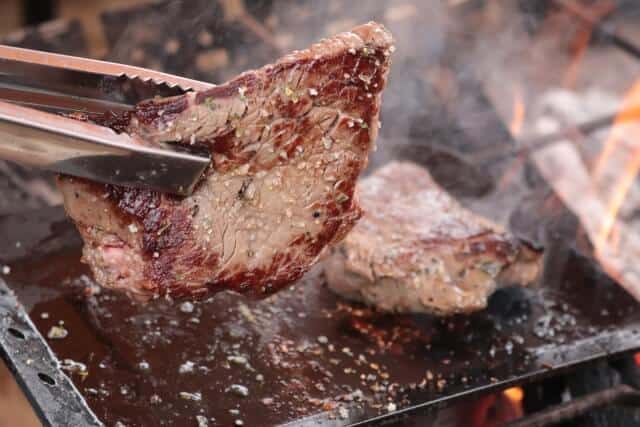 Hitachi wagyu is the highest grade brand rated in the grade. The roots of beef cattle in Ibaraki Prefecture in the Kanto region began about 180 years ago when Tokugawa Nariaki established Sakurano Maki in what is now Mito City and raised cattle there in the 3rd year of Tenpo. However, the full-scale introduction of Japanese Black cattle was due to the introduction of 250 breeding cows in Takahagi City and Daigo Town, which were horse-producing areas in 1957 (Showa 34).
As the times went by, the producers also worked hard and made efforts to produce high-quality Japanese black beef. Over time, the Ibaraki Prefectural Beef Brand Establishment Promotion Council was established in July 1976, naming the excellent Japanese Black cattle of this prefecture "Hitachi beef", and in 1977, the present Ibaraki. They have established the Prefectural Hitachi Beef Promotion Association.
Hitachi beef Recipe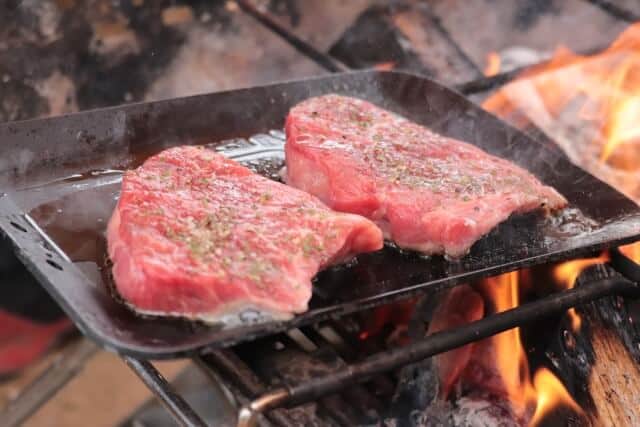 Hitachi beef Ingredients
| | |
| --- | --- |
| Ingredients of Hitachi beef for 4 person | |
| Hitachi beef for steak | 400g |
| Thinly-sliced garlic | 20g |
| chopped parsley | 15g |
| broccoli (small) | 7g |
| canned corn (granular) | 30g |
| butter | 14g |
| pepper | 3g |
| salad oil | 8g |
| butter | 20g |
| salt | 5g |
How to make Hitachi beef
Preparing the spices and flavoring
Divide the broccoli into small bunches, boil in hot water with a little salt, drain, and fry lightly with corn in a frying pan with a little butter. Divide each into 4 equal parts and serve on a plate.
Baking the beef
Sprinkle salt and pepper on both sides of the beef, bake the salad oil and butter in a hot frying pan, and serve on a plate.
Making the sauce
Add the butter to the broth left in the frying pan, add garlic, fry slowly over low heat to bring out the aroma, add parsley, mix and transfer to another bowl.
Serving
Wash the frying pan, bake the rest of the meat in the same way as the 2nd process, put it on a plate, put the sauce back in the remaining broth, mix well and heat it, and sprinkle it on the meat while it is hot.
How does the beef grading system work in Japan?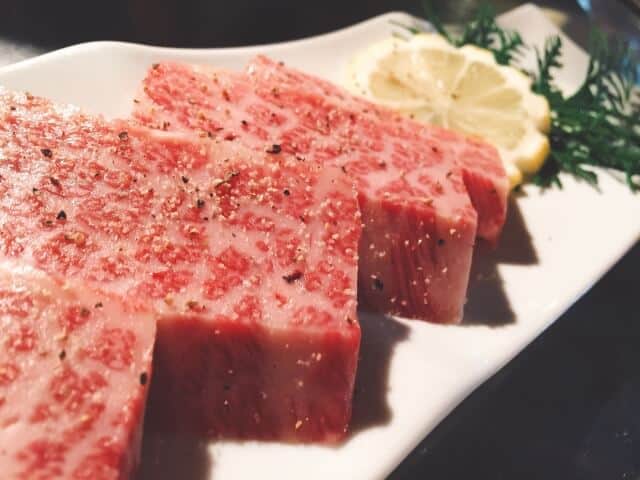 Japanese represented the beef grades as "alphabet + number," for example, A5, A4, and B5. The Japan Meat Grading Association assigns a grade based on the Ministry of Agriculture, Forestry, and Fisheries' authorized beef carcass trading standard. The yield grade, which is a rating that analyzes "how much meat may they get from the cow," is part of the alphabet. It is, in a sense, a productivity evaluation. There are three levels, ranging from A to C, with A being the highest. The marbling system or the "meat tenderness grade" is determined by the Beef Marbling Standard (BMS) which uses five (5) numbers from 1 being the lowest and 5 being the highest. Other factors such as the meat's color & brightness, its firmness & texture, its fat color, and luster quality were also into consideration in grading the meat.
When is the Day of Hitachi beef?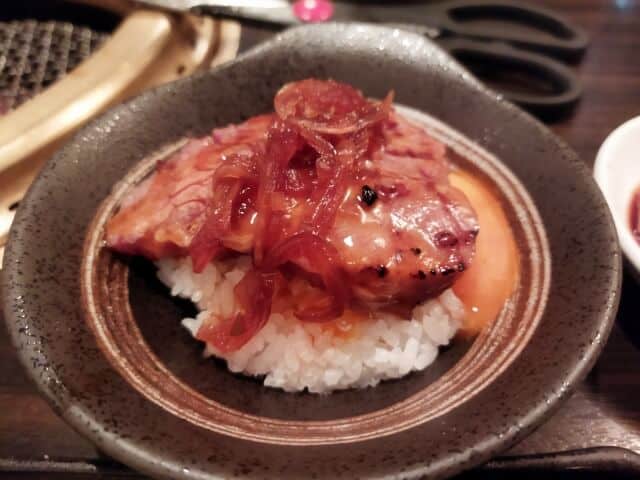 On March 5, 1977, the Japanese established the Ibaraki Prefecture Hitachi Beef Promotion Association. The purpose is to further raise awareness of "Hitachi Gyu", a Japanese black beef produced in Ibaraki, increase consumption, and establish branding. Japan Anniversary Association certified and registered the anniversary in 2017.
Prefecture where Hitachi beef comes from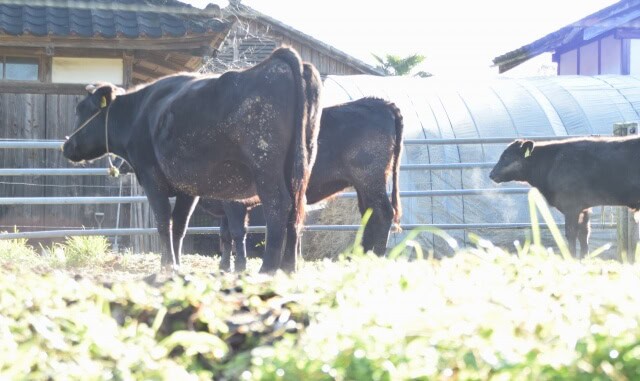 According to "Hitachi Fudoki", Hitachi Province is a fertile land that is like an ideal town, and many actively farmed here for a long time and has become a rich breadbasket in the Japanese archipelago. Ibaraki Prefecture is in the northern part of the Kanto region, which occupies almost the center, and has a beautiful coastline of about 180 km facing the Pacific Ocean on the east side. The representative "Hitachi beef" was born as a luxury brand called "Hitachi beef", supported by the passion of designated producers, improvements cultivated over a long period of time, and reliable technology.
Blessed with fertile land, abundant nature such as the sea, mountains, and rivers, and a warm climate throughout the year, abundant and high-quality "ingredients" are cultivated in each season. This prefecture has a mild climate and vast and flat cultivated land, and the main agricultural products are melon, chicken egg , renkon, chestnut, mizuna, etc. As for chickens, dairy farming including pig farming, which is the number one in Japan, and livestock such as beef cattle are also popular. 
What are the characteristics of Hitachi beef?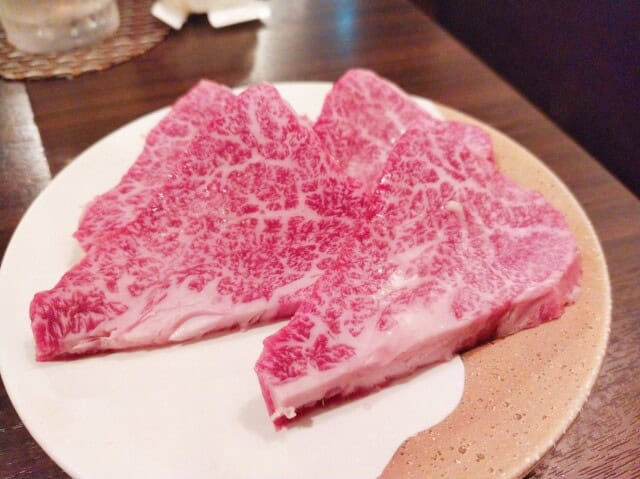 The characteristics differ depending on the part of the meat, so you can choose the part that suits your dish and enjoy the deliciousness of Hitachi beef. The characteristic of the meat quality is that the ribulose, sirloin, fillet, and lamp parts are soft marbling with a moderate amount of fat in the lean meat. 
Where to buy Hitachi beef
Meat Restaurant Kurata (肉のレストランくらた)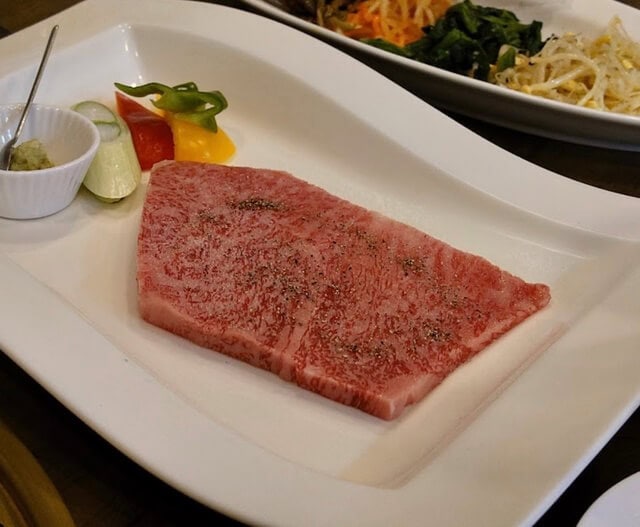 Since its establishment in 1974, it has been about 40 years since it has been pursuing the provision of delicious meat. It is one of the few restaurants in the prefecture that is a member of both the designated Hitachi beef sales store and the recommended Hitachi beef sales store. They carefully select and handle only the A5 and A4 classes, which have the highest rating of Hitachi beef. 
Yakiniku Ushishin (焼肉 牛新 )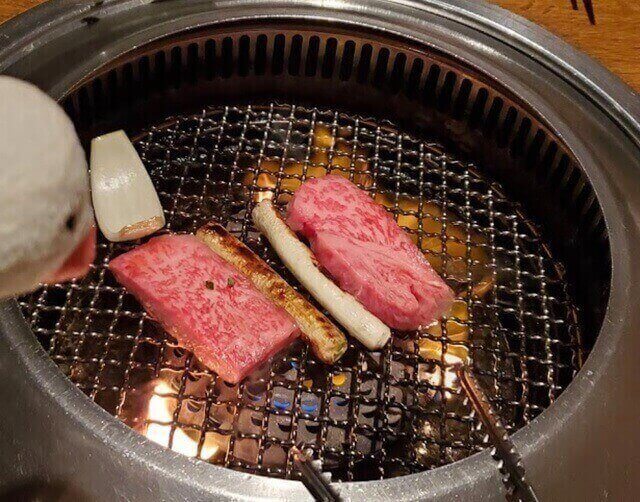 If you want to eat Yakiniku of Hitachi beef at a reasonable price in Ibaraki, you can't miss Yakiniku Beef Shin. They have stores in Hitachi City and Tokai Village. Since the launch of the Hitachi Beef brand, they have been sticking to Hitachi beef, so they always purchase and provide top-ranked meat among the Hitachi beef distributed in Ibaraki.
Hitotsugi (一ツ木)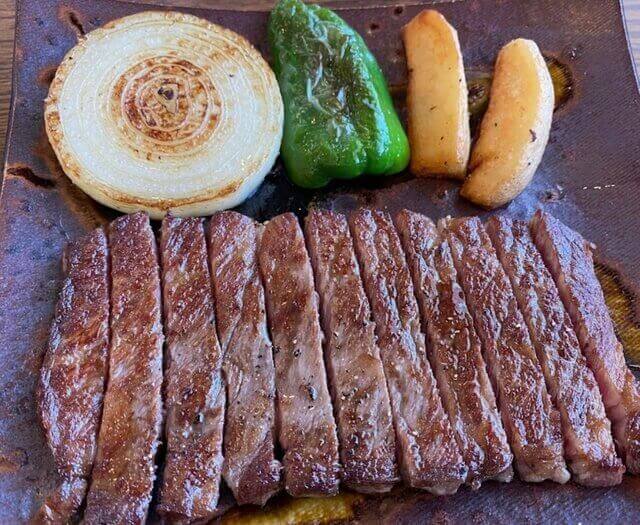 A popular restaurant that many customers visit from afar in search of this taste. That is the Japanese-style steak Hitotsugi. The store owner chose to use local ingredients for Hitachi beef, which has a reputation for being more lean than other brands of beef. To make the best use of its deliciousness, they pay close attention to the heat. As the word says, the steak in this restaurant has a hot core, but it is firm and soft.
Toshimaya Tsukihama no Yu (としまや月浜の湯)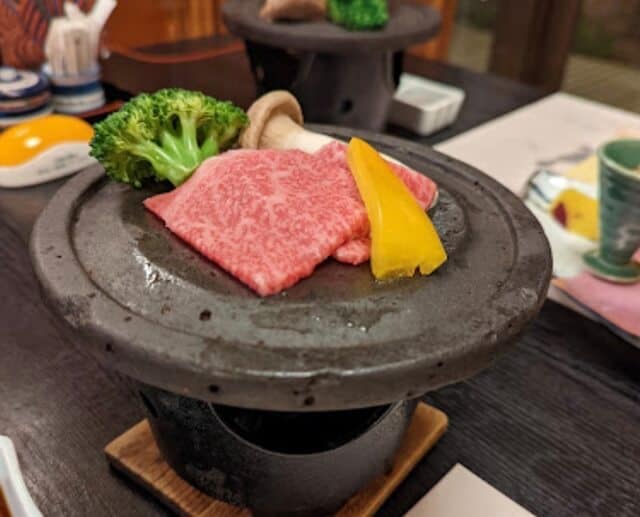 "Toshimaya Tsukihama no Yu" is popular for enjoying the fresh seafood of Isohara. In fact, Hitachi beef is their special selection. Among them, you should taste their Hitachi beef shabu-shabu. If you put a beautiful sirloin steak in hot water, you can enjoy the taste that melts in your mouth. Choose from ponzu sauce, which has a scent of fresh citrus fruits, and sesame sauce, which has a rich yet crisp texture.
Final Thoughts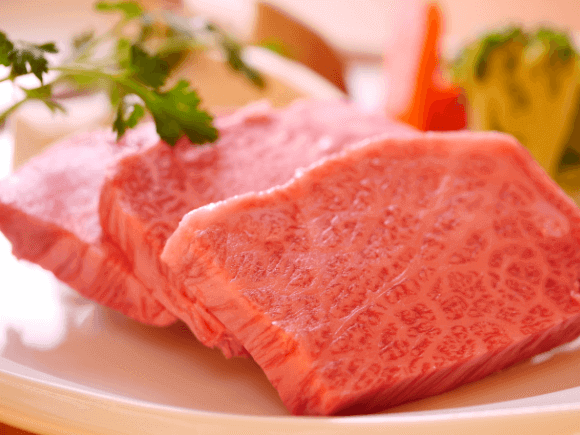 Japanese wagyu is a high-quality delicacy with a number of locations, particularly in the western Kansai region like Kobe and Matsusaka, deservedly famous for their wagyu brands. Ibaraki Prefecture is a treasure trove of food that carries delicious ingredients nationwide as a rich breadbasket. The warm climate and fertile land where crops grow well are full of vitality. The premium beef quality of Hitachi beef is highly evaluated not only in Japan but also overseas, and anyone can be satisfied with its deliciousness. If you are on your way to Ibaraki prefecture now, you can also try their famous specialties such as Natto, Soboro Natto, and Stamina Ramen.