In the sea near the Boso Peninsula (房総半島), you can catch a lot of fish such as horse mackerel, sardines, and saury. After catching the fish, the fishermen mince it with miso to make a dish called "namero". From "namero", they grill to make "Sangayaki". Do you wonder what is the meaning of the name "Sangayaki"? In this article, we would like to explain the meaning of this dish name, its history and how to make the delicious Sangayaki.
What is Sangayaki?
Sangayaki is a speciality dish of the Chiba prefecture along with namero. It is a dish of grilled namero, made by searing fish, adding seasoning vegetables such as green onions and ginger, and miso, then beating it further. Making it into a hamburger, putting shiso leaves on top, and grilling it. Adding soy sauce here, it suppressed the fish's peculiarity and the fish is more delicious. The special feature of sanga-yaki is the way locals grill it.
Etymology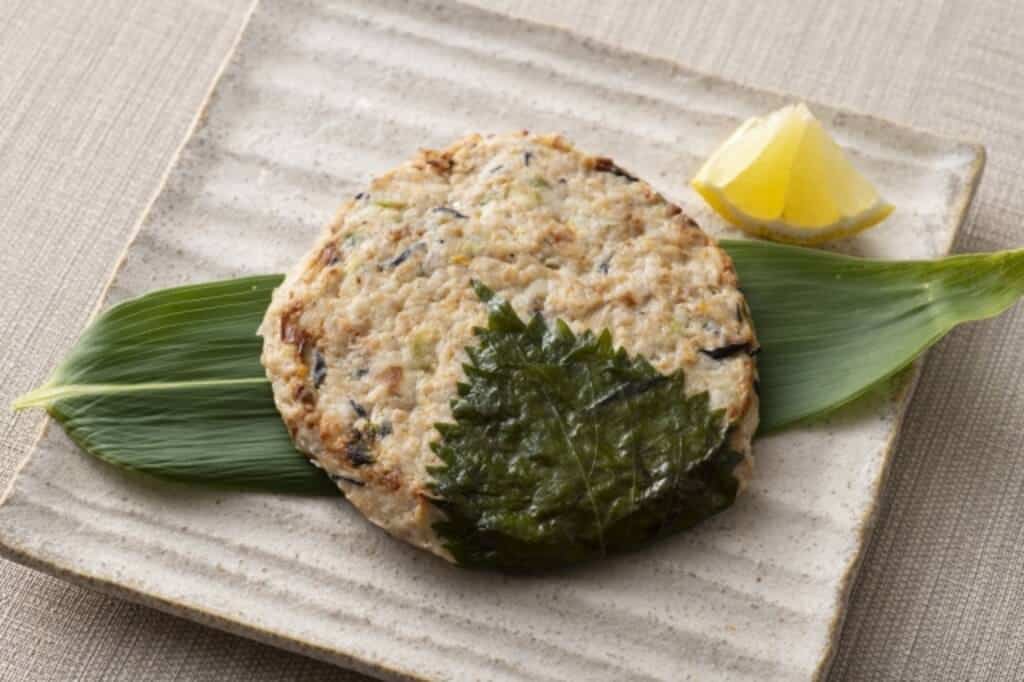 The fishermen minced the fish they caught on the boat with miso and made a dish called "namero". When fishermen went to work in the mountains, they would take the leftover 'namero' from the abalone body with them, and then steam or grill it in the mountain huts. This dish came to be called 'Sanga-yaki (山家(さんが)' because locals ate it at a mountain house.
There is a theory that the name "Namero (なめろう)" comes from the fact that the dish is so delicious that people lick the plate. Raw fish is easy to bruise, so sanga-yaki was born. It is a local dish with an excellent nutritional balance.
Sangayaki History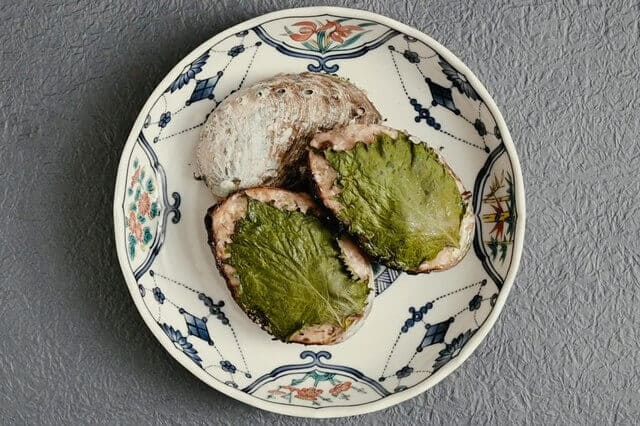 As one might expect, this dish originated in the greater Tokyo area, which includes Chiba, located in the city's Kanto region. Sangayaki, also known as sanga-yaki, is a grilled variation of the popular namero dish found in Chiba. Japanese call the unbaked one "namero" and handed it down mainly as a fisherman's dish in Minamiboso. "Sanga-yaki" was born as a derivative dish. It originated from the use of surplus namero (namero) in shells such as abalone instead of a bowl. The sanga component of this dish is a compound word that combines the words for mountains and rivers with the word for family.
This is a major indicator of how this dish became a staple for the residents of hilly Chiba prefecture in ancient times. In any case, this dish arose as a result of the heavy fisherman presence in ancient and modern Tokyo. In many cases, locals prepared namero from a large portion of the fish that passed through the ancient city, and as a result, various methods of preparing the fish developed. They coined the term sanga-yaki as a catch-all for the various varieties of the delicacy.
Sangayaki Recipe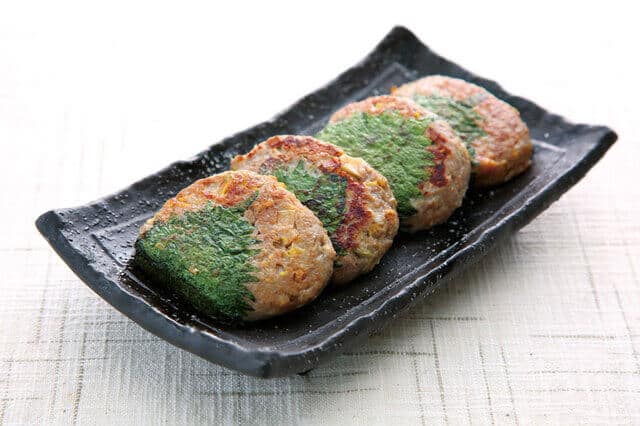 Sangayaki Ingredients
| Ingredients of Sangayaki for for 5 person | Measurements |
| --- | --- |
| Mackerel | 1000g |
| Miso | 28g |
| Ginger | 20g |
| Onion | 4g |
| Green pepper | 5g |
| Perilla leaves | 15g |
| Abalone shell | 50g |
How to make Sangayaki
Grate the fish
Grate the mackerel into 3 pieces, peel off the skin, pound finely with a kitchen knife, and then add miso.
Adding condiments
Shred the ginger, onion and finely chopped the green pepper and mixed with the mackerel.
Serving
Prepare an abalone shell and fill the shell with the finished mixture. Cover with perilla leaves and heat until the fish meat is puffy. A plate may be used if the abalone shell is not available.
Difference between Sangayaki and Namero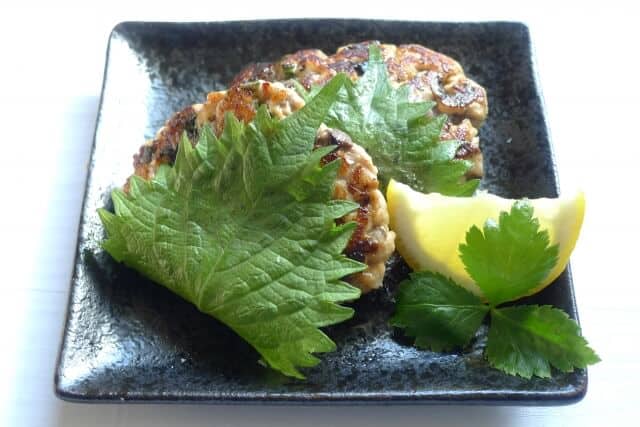 Japanese made the namero by pounding caught fish such as horse mackerel with a kitchen knife until it becomes sticky, then adding condiments such as miso, green onions, and ginger. This is then shaped into a bale-like shape like a hamburger steak and grilled or steamed to create a dish called sanga-yaki.
In the old days, they grilled surplus shellfish such as abalone with namero. Both are traditional dishes from the Minamiboso region, and since they are low in salt and nutritious, they are still popular as local gourmet dishes such as snacks and side dishes for rice.
About Chiba prefecture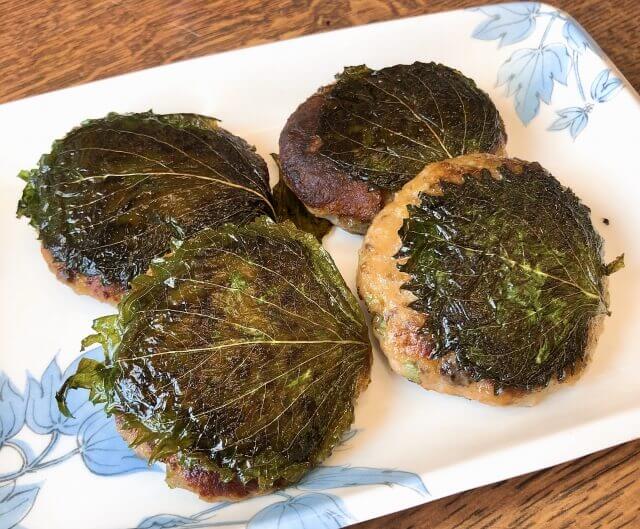 Chiba Prefecture, with a population of 6.13 million, is on the east side of the Tokyo metropolitan area and is surrounded by the sea and rivers. Agriculture and fisheries are flourishing thanks to the warm climate and abundant natural resources. Peanuts, pears, watermelons, strawberries, rape blossoms, loquats, horse mackerel, sardines, hijiki, short-necked clams, and milk are among the main specialities.
Sangayaki served in school lunches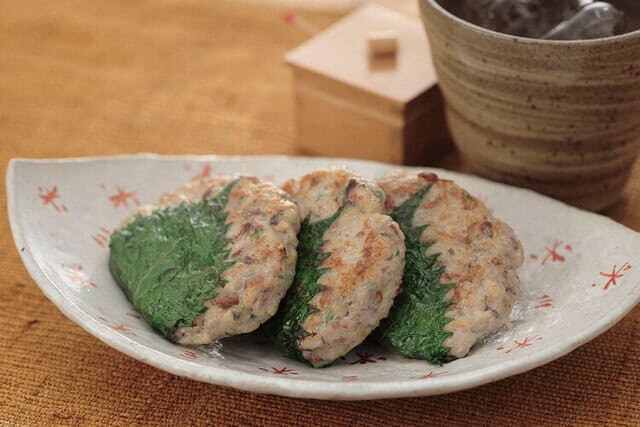 Horse mackerel is high in protein and minerals, making it a well-balanced meal. It contains DHA (docosahexaenoic acid), expected to improve blood flow and improve memory, and EPA (eicopentaenoic acid), so it contains ingredients necessary for children's growth. As a result, sanga-yaki is a popular school lunch option not only in the Minamiboso district but also throughout Japan.
Where to buy Sangayaki
Mikawaya (三河屋)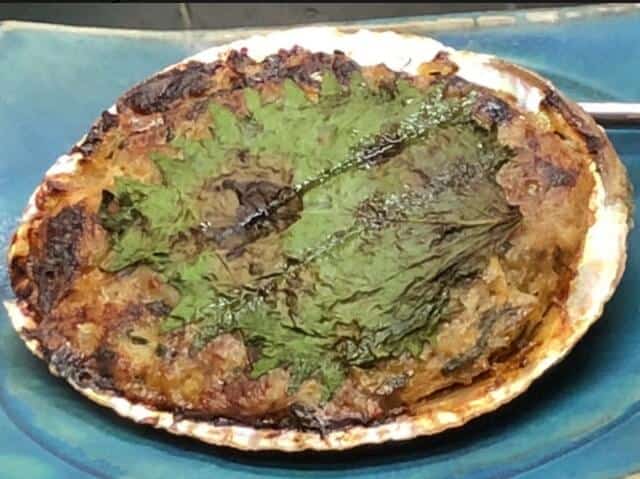 Located in the center of Katsuura City, Chiba Prefecture. A restaurant where you can enjoy fresh seafood caught at Katsuura Port. All the dishes are delicious and you can't go wrong. The shop owner recommend to try their abalone sashimi, spiny lobster sashimi, bonito, namero, and sangayaki.
Umamesan Kokkara (さんが郷土料理 こっから)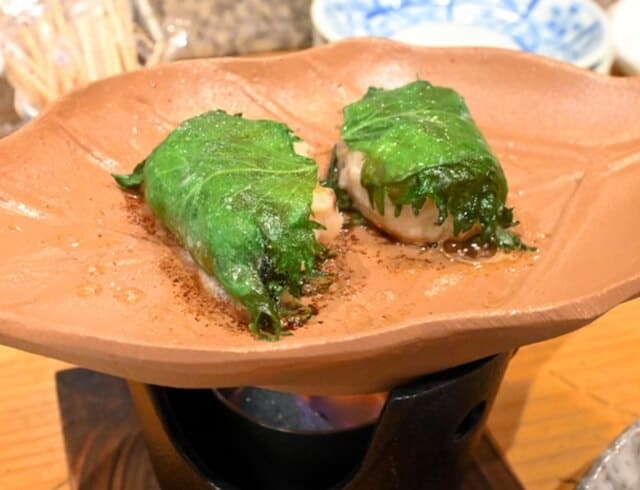 In the prefecture where there is no such "absolute champion", the first Sangayaki speciality store opened in Chiba City on March 31, in an attempt to spread the local cuisine of Boso, "Sangayaki". They made it by simmering fresh fish such as horse mackerel and sardines with condiments and miso. It has a hamburger-like texture, and you can feel the light flavour of the fish.
Tenpei (割烹 天平)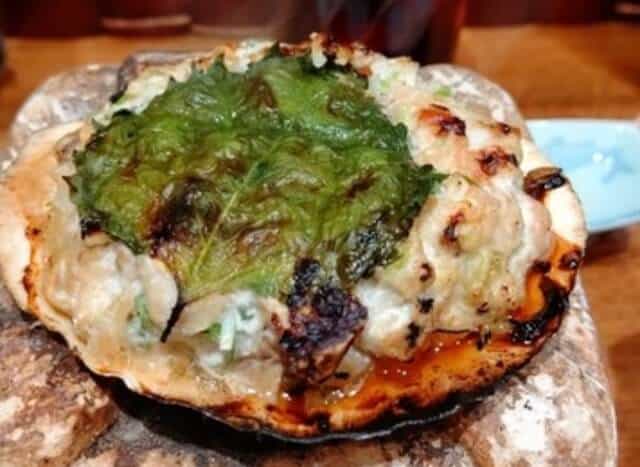 Their sangayaki here became accented little by little and became the current san. Lightly tap horse mackerel, Mutsu, blackjack, and mackerel (one type) with a knife, then add miso, green onion, green perilla, and ginger. It is stuffed into an abalone shell and grilled and eaten. The flavour of abalone spreads and is good.
Takeaway
The boso peninsula has a warm climate, and the seaside is rich in greenery and beautiful scenery spreads out. Around here, you can catch a lot of fresh blue fish such as horse mackerel, sardines, and saury, and there are various local fish dishes. Sanga-yaki and namero are the two major local dishes that Minamiboso is proud of. Fishermen usually cut the horse mackerel into three slices and roll it up, wrap it in perilla, and fry both sides in a frying pan.
There are other grilled dishes in Japan, such as Unagi no Shirayaki, ChanChanYaki, and Unagi no Kabayaki.