Have you heard about sticky rice dumplings? While some people may find it weird, it's actually common to eat in China. In fact, they have a long history of making and eating sticky rice dumplings. For example, they brought the culture of eating Chimaki every fifth day of the fifth month of the year to Japan.
What is Chimaki?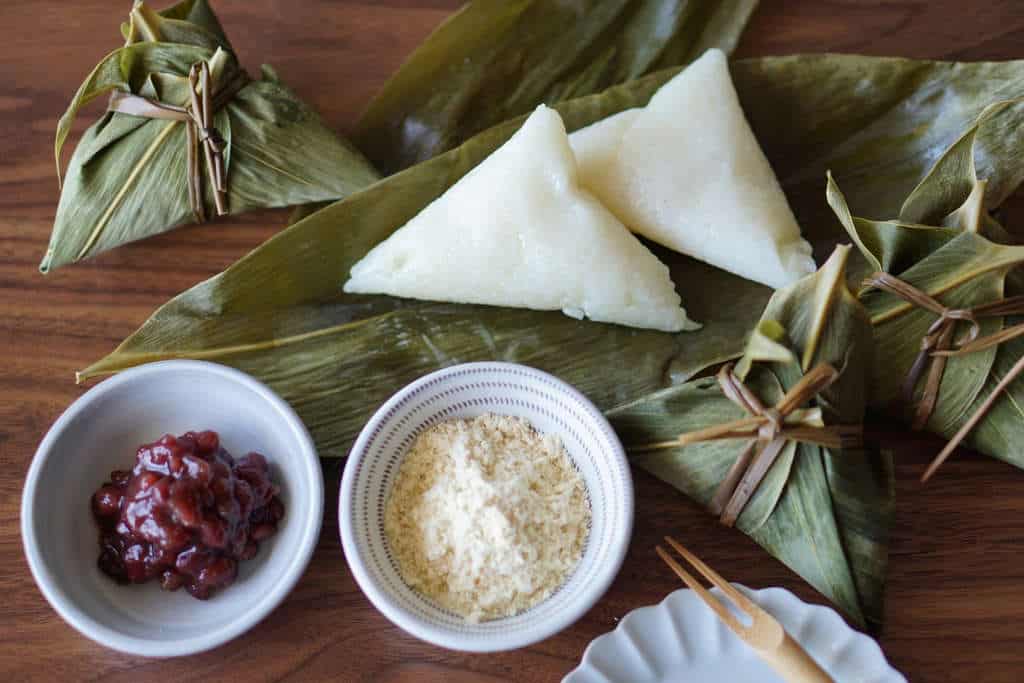 Chimaki consists of sugar-free rice cake. After that, they will wrap it with bamboo leaves and boil it in hot water. The Japanese serve and eat this during the Tango no Sekku and Children's Day on the fifth day of May yearly. Unlike Kashiwa Mochi, Chimaki has different shapes and ingredients depending on the region. Even so, the locals don't eat the leaves for both of these cultural treats.
Origin of the Name
Many people believe that the name Chimaki came from the type of leaves that are used to wrap glutinous rice. During the early days, it was wrapped with grass leaves called "Cigaya". Later on, it became Chimaki because it's a sticky rice dumpling that is rolled in Cigaya.
History of Chimaki
Many believe that the origin traces back to China's Zongzi during the Heian era. Zongzi has the same concept as Chimaki, but it uses bamboo or reed leaves. The Chinese people use it as an offering to Qu Yuan. He is a famous poet that many people loved. However, a conspiracy theory followed him that led to Qu Yuan throwing himself into the river. His death happened on May 5th. Those who loved him mourned his death and also threw offerings for him. But, they believe that the bad dragon stole the offerings so they started to improvise.
Later on, they began wrapping the sticky rice cakes in bamboo leaves. They also tied it with five colored threads to get rid of evil spirits. Thus, the offerings will continue to flow along the river.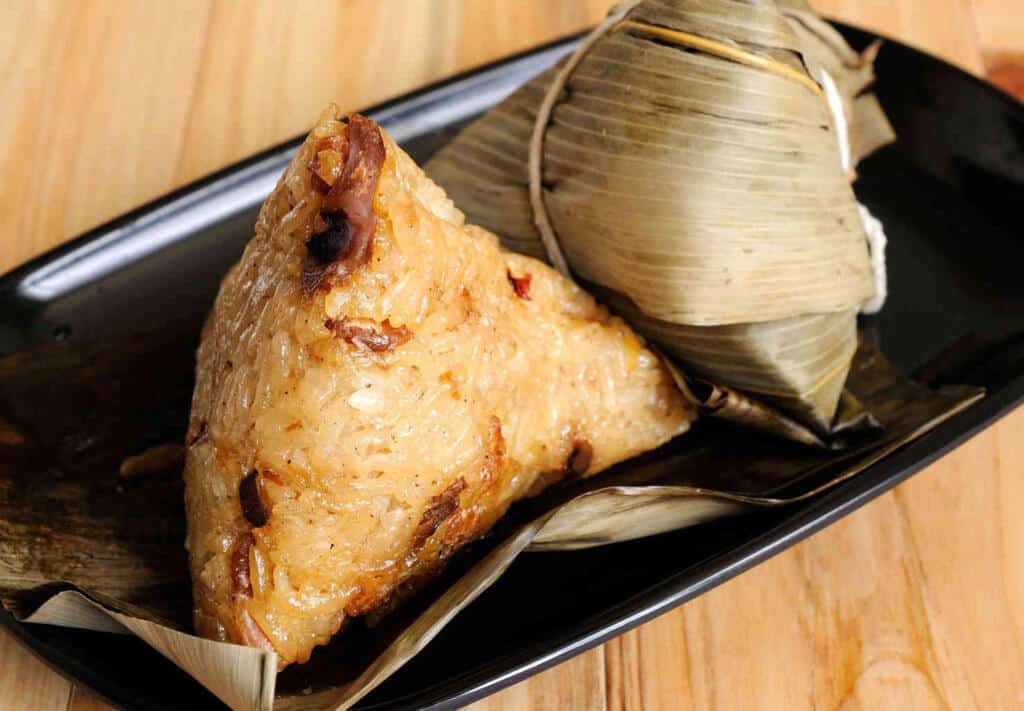 Eventually, they established the tradition of serving wrapped sticky rice cakes to prevent disasters and became the Dragon Boat Festival nowadays. It was later on introduced to Japan and earned the name, Chimaki. It's also one of the cultural foods during Children's Day.
Meanwhile, they added the process of boiling the Chimaki in Iye. Given that it has antibacterial and antiseptic properties, Iye is perfect for preserving rice. They utilized this to give food to samurai that they can carry during the Edo period war.
Since then, several improvements were done including the changing of ingredients. They also removed the process of boiling the Chimaki in Iye in some parts of the country. In some areas, Chimaki looks different and uses different ingredients as well.
Currently, both Kashiwa Mochi and Chimaki are made and served every fifth day of May in the country.
Why do they eat Chimaki on Children's Day?
The most popular theory is to protect the offerings for Qu Yuan in Chu. Like what was mentioned above, those who mourned his death threw offerings into the river during his death anniversary. It has also become a custom on eliminating disasters in the country.
Another reason is that the lunar calendar marks the start of the hot season. Since many people get sick during this time, eating Chimaki is believed to be praying for a sickness-free beginning.
What are the differences between Chimaki per region?
Nowadays, Chimaki has different versions depending on the region. To emphasize, the most common thing to change is the kind of leaf they use. Another thing is the shape. Some are elongated, while some are triangular. With this in mind, even the ingredients and process of cooking also vary.
Northern and Eastern Japan
In the northern and eastern regions of Japan, the household name of Chimaki is "Okowa". First, they would steam the rice cake together with several ingredients. This consists of bamboo shoots, shiitake mushrooms, seasoned meat, etc. Then, they would wrap it with bamboo skin.
Okowa is famous in Hokkaido, Tohoku, and parts of Kyushu. They also love to visit Chinatown and eat their version of Chimaki there.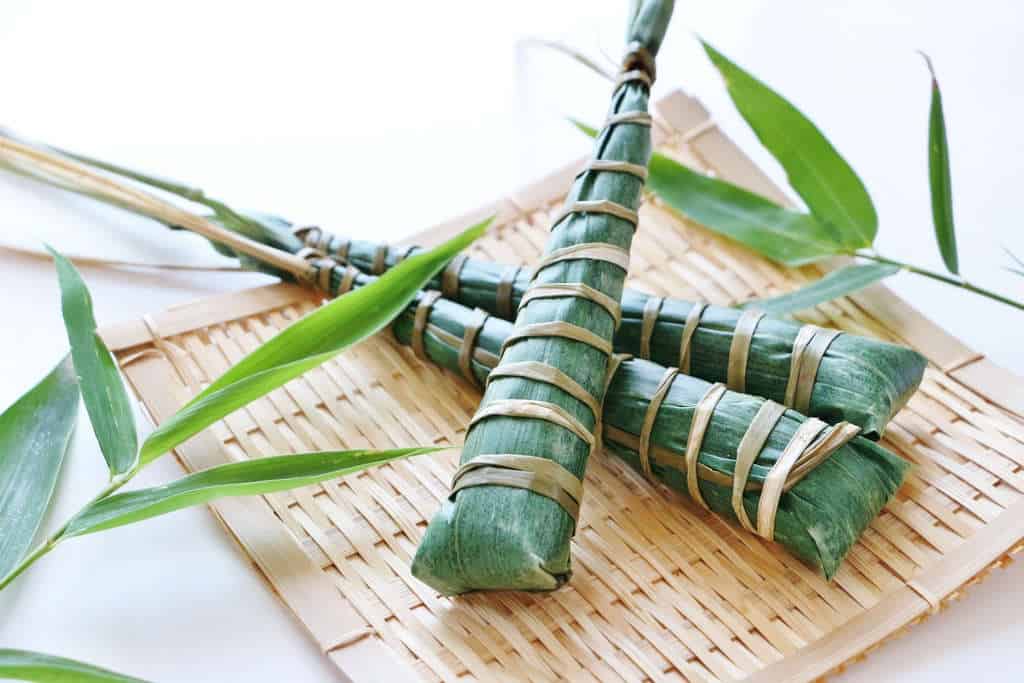 Western Japan
Meanwhile, they have "elongated sticky rice dumplings" in the Western region. The dumplings inside the bamboo leaves wrapping are sweet, chewy, and white. In addition to that, the scent of the bamboo leaves also adds to the overall charm of "Dango". However, it is quite difficult to peel and eat because the Dango sticks to the bamboo leaves.
Kagoshima Prefecture
Chimaki in the Kagoshima Prefecture is called "Akumaki". It is somewhat similar to the early kinds of Chimaki wherein they boil the sweet dumplings in Iye. First, they would soak the glutinous rice in Iye before wrapping it with bamboo leaves. Then, they would boil the Akumaki in Iye before serving. Moreover, they usually serve Chimaki with soy sauce, brown sugar, and soybean flour.
Chimaki Recipe
Although it seems complicated at first, making Chimaki at home is relatively easy. Learn to recreate this using the ingredients that are commonly found in your kitchen.
Chimaki Ingredients
| | |
| --- | --- |
| Good for 6 pcs. | |
| sticky rice | 300 g |
| pork thigh | 100 g |
| bamboo shoots | 50 g |
| bamboo skin | 6 sheets |
| sesame oil | 2 tbsp. |
| liquor | 1 tbsp. |
| salt and pepper | appropriate amount |
| dried shiitake mushrooms | 3 pcs. |
| water | 400 cc |
| carrots | 30 g |
| soy sauce | 1 tbsp. |
| oyster sauce | t tbsp. |
| sake | 1 tbsp. |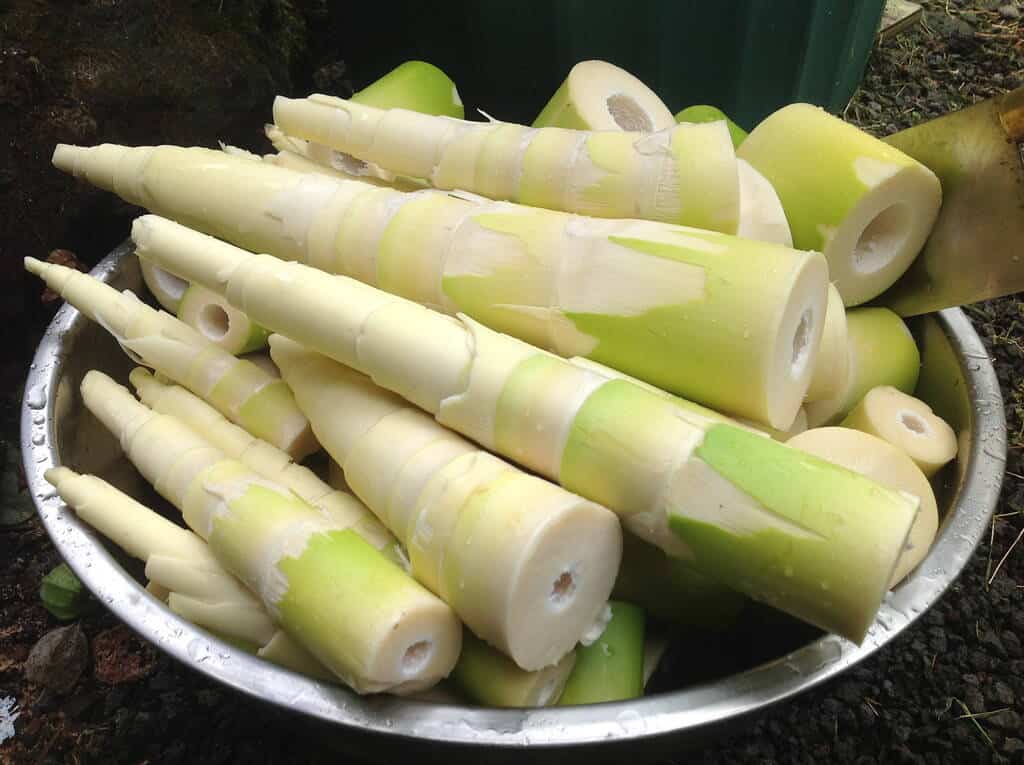 How to make Chimaki?
First, prepare the sticky rice by soaking it in water for at least an hour and draining it with a colander. While doing this, rehydrate the dried shiitake mushrooms with a small amount of water.
Meanwhile, soak the bamboo skin in water so it softens. Then, cut the carrots, dried shiitake mushrooms, and bamboo shoots into 5 mm cubes.
After that, wash the pork thigh thoroughly and cut it into 1 cm squares. Season it with salt and pepper and sake also.
Heat a pan and add 1 tbsp. of sesame oil. When the oil is hot enough, add the pork cubes and fry. As soon as the meat changes its color, toss in the shiitake mushrooms, carrots, and bamboo shoots.
Then, pour in the dried shiitake mushroom juice and let it cook until it's dried out.
On a separate pan, add another tablespoon of sesame oil. While it's cooking, toss the sticky rice in and let it fry until clear.
Add the seasoned pork to the sticky rice and fry it for a few more minutes before taking it out of the heat.
After that, divide them into six equal parts and stuff them inside the bamboo leaves. Wrap them in triangular shapes.
Place them in a steamer for about thirty to forty minutes (30 to 40 minutes). Also, don't forget to add water from time to time to make sure it doesn't dry out.
This Chimaki recipe is the same as Okowa or the ones from the northern and eastern regions of Japan.
Is Chimaki healthy?
Giving Chimaki to children means wishing them good health. Even so, let's talk about its health information. How much can one person eat in a day?
Since it has glutinous rice, the carbs content of a 75 g Chimaki is about 24 g. This isn't too high when you are on a 2000-calorie diet plan. However, if you're trying to lose weight, it's still best to limit your consumption. Also, it could take up to 190 calories in one serving. But since this is usually eaten on Tango no Sekku only, it's okay to have more than one piece.
Meanwhile, since some Chimaki has pork in the recipe, it can be a good source of high-quality protein too. Pork is also rich in vitamins such as iron and zinc. If eaten in moderation, it can provide health benefits to your body.
Where to buy Chimaki?
Many wagashi stores in Japan sell Chimaki as early as April. Since it can be considered a seasonal cuisine, they offer it for a limited time only.
Taneya (たねや 近江八幡店)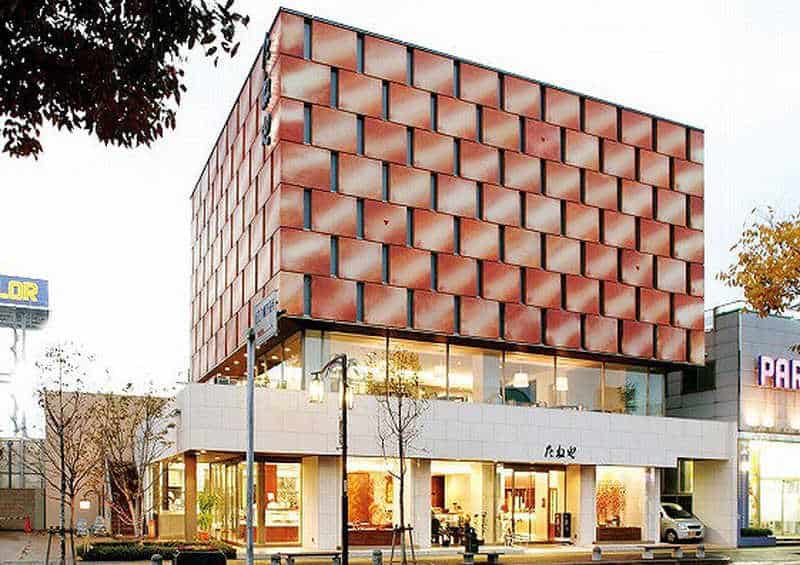 Taneya is a popular Japanese confectionery store that has many branches throughout the country. It was established in Shiga Prefecture and is now one of the most popular wagashi stores in Japan. Taneya's Chimaki resembles the one in the western region which is elongated. In addition, it has a chewy texture and great scent.
Sentaro Main Store (仙太郎 本店)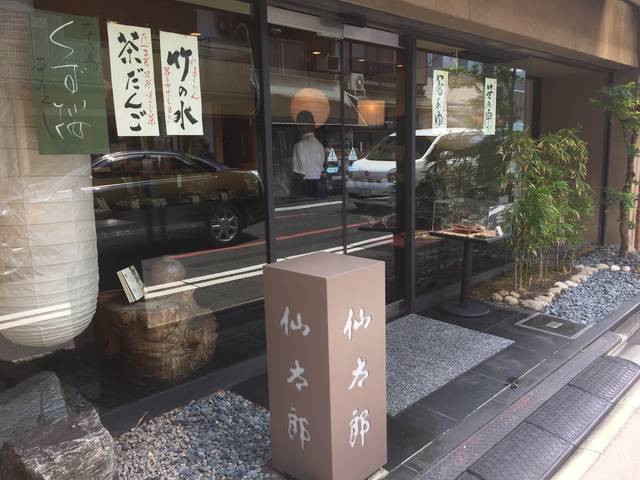 Sentaro is a popular wagashi store in Kyoto that has been selling sweet treats for a long time. In fact, men and women of all ages love and enjoy their products. Their Kashiwa Mochi is even highly recommended by locals.
On the other hand, Sentaro's Chimaki is also something to look forward to. The selling of these seasonal products starts in early April.
Ena Kuri Kobo Ryoheidou (恵那栗工房 良平堂)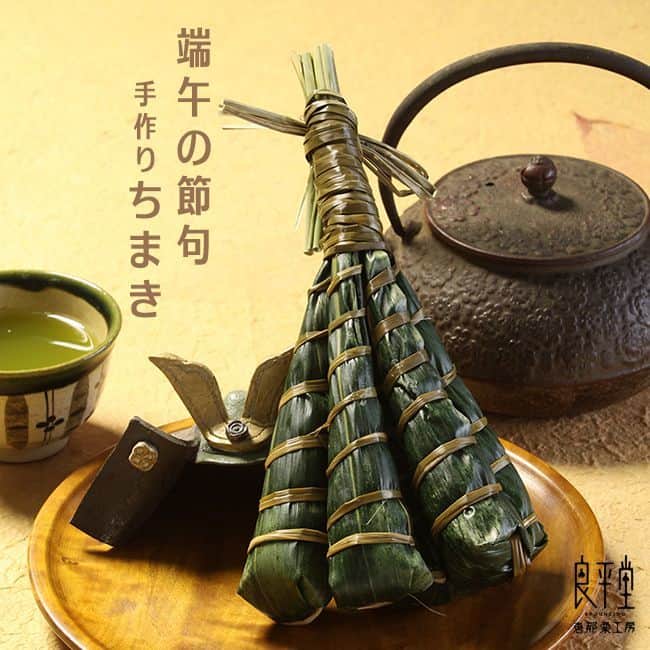 Ena Kuri Kobo Ryoheidou offers a set that includes eight pieces (8 pcs.) of Kashiwa Mochi and five pieces (5 pcs.) of Chimaki. It's a great deal since both of these are served and eaten on May 5 yearly. Ena Kuri's Kashiwa Mochi is soft and fluffy, while their Chimaki has a charming scent of bamboo.
Takeaway
Chimaki is sticky rice dumplings that are wrapped with bamboo leaves and boiled after. It is a traditional food to serve during Children's Day and Tangono Sekku which falls on May 5 every year. It also has many variations depending on the region.
Check out other traditional food in Japan that uses glutinous rice by clicking this link.