If you are interested in local cuisine from Utsunomiya City, Tochigi Prefecture, you might want to try Utsunomiya Gyoza, a type of dumpling that is filled with minced meat and vegetables and wrapped in a thin dough. Utsunomiya Gyoza is famous for its variety of flavors and styles, such as pan-fried, boiled, or deep-fried. It is also known for its large consumption, as Utsunomiya City has the highest per capita consumption of gyoza in Japan. This article introduces the history and features of Utsunomiya Gyoza, as well as some recommended shops where you can enjoy this popular dish. Don't miss this opportunity to experience the taste of Tochigi region and discover the secrets of this delicious dish that has been loved by many people for a long time.
Utsunomiya City's Famous Gyoza Dumpling
Utsunomiya is known as the town of dumplings. There are so many restaurants selling gyoza dumplings, some even being dumplings only. In japan, it is one of the most famous of the gyoza dumplings, the Utsunomiya gyoza. In Utsunomiya they have an annual Utsunomiya gyoza festival celebrating these famous dumplings. Visitors can try out gyoza dumplings from all sorts of local restaurants. If you are in the area, around the Ustsunomiya Castle Park, on the first Saturday of November then make sure to check it out.
There is even a gyoza statue in Utsunomiya as seen below. It is an abstract statue made of stone picturing a goddess in a gyoza dumpling.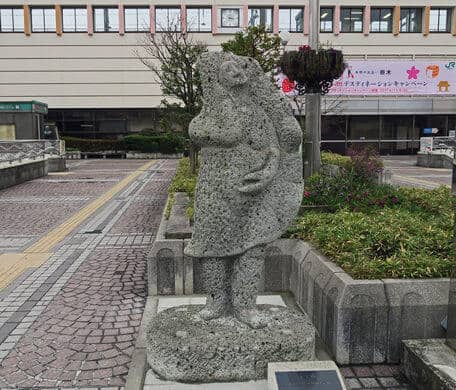 What are Utsunomiya Gyoza
They are thinly wrapped, pan-fried dumplings. You bite into a nice and crispy skin and your mouth is watering from the sizzling hot filling. They are usually made with ground pork, garlic chives, and mixed vegetables, but restaurants all around want to put their own spin on it. The Utsunomiya dumplings can also be found made in other ways like baked or boiled. There are so many varieties out there that everyone will have something they like. There are so many varieties of ingredients that can be put inside Gyoza. You can never get bored of it and some will eat it multiple times a week.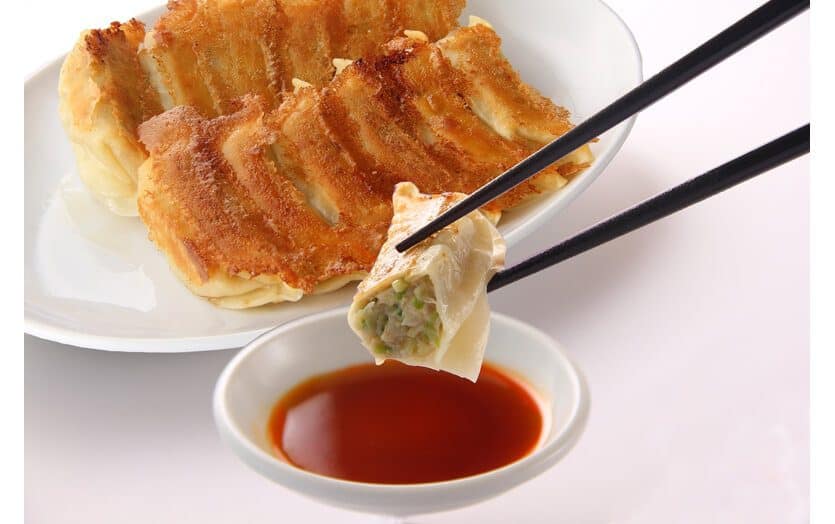 History of Utsunomiya Gyoza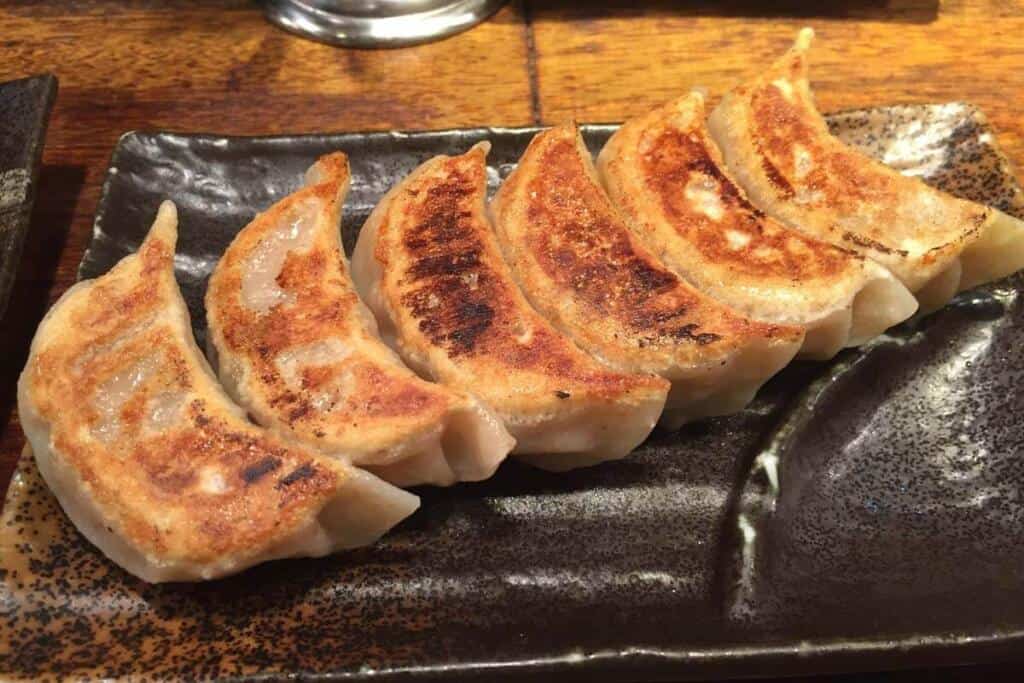 The gyoza's origins come from China. Some Japanese soldiers that have returned from the Second World War brought back recipes of Gyoza and opened restaurants in Utsunomiya. They created an association for Utsunomiya Gyoza and the popularity just grew from there, making Gyoza a great source of revenue for the city and the biggest city in Japan for Gyoza consumption. It is also said that dumplings became popular because of the inland climate. Dumplings were said to be good for stamina even if it was really hot in the summer or cold in the winter.
Where to eat Utsunomiya Gyoza
There are many places you can eat Utsunomiya Gyoza throughout the city. Around 30 shops specialize in gyoza specifically and many more having them on their menu. All these options can be overwhelming, but here are some places that would be a great choice.
Min Min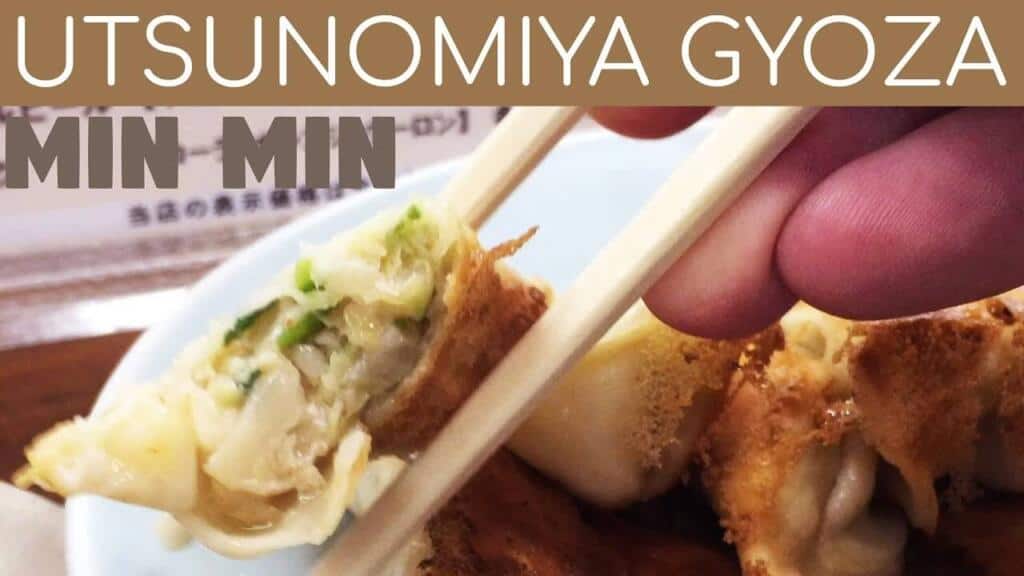 Our first choice is actually one of the most famous places for eating Utsunomiya gyoza. They have many branches throughout and a nice convenient location that is just a 2 minute walk from the JR Utsunomiya station's east exit. You can tell how good their gyoza is by how busy the place is. There is always a crowd flocking to these stores. They have many styles of gyoza with reasonable prices. Try the boiled dumplings that will slide into your mouth with delicious juice in every bite.
Utsunomiya dumpling association rairasse (main store)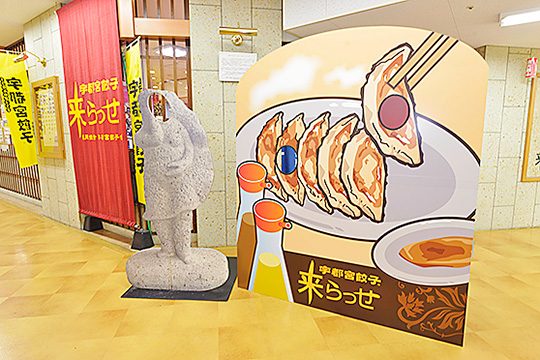 There is a place where you can try dumplings from all different shops. Enjoy comparing them as you gobble up different daily dumplings from different shops that are registered in the Utsunomiya dumpling association. Experience the gyoza fair where you can make your own dumplings or just see how it is done. There is plenty of merchandise to take home as well.
Utsunomiya Gyoza-kan Kenta Gyouza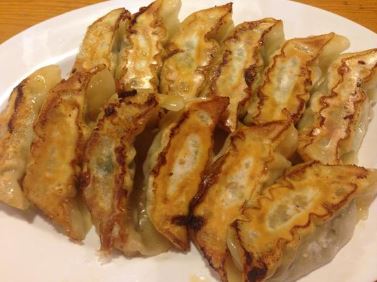 Enjoy one of the 12 varieties of gyoza here or try them all at once in an affordable platter. The great varieties and flavors are what bring customers to this store. Enjoy combo sets, serving variety of Gyoza at a nice price. It is a great feast, deserving of a spot in the city of gyoza. It has a convenient location with a minute walk from Utsunomiya station. The place also opens early for anyone seeking a morning snack.
Aogen Paseo Store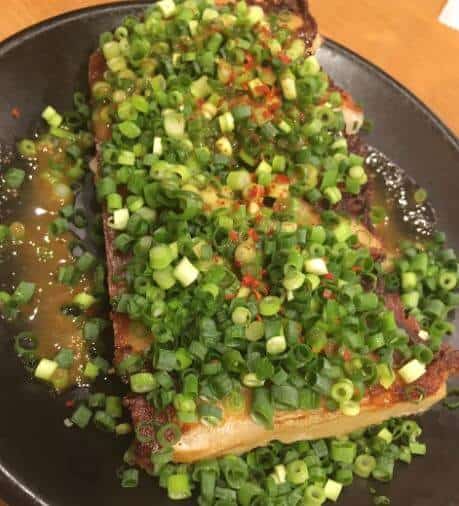 Wander into this amazing gyoza restaurant at the Utsunomiya station where they specialize in a miso sauce. It is a unique gyoza experience. Especially try out their most popular miso-grilled dumplings that are covered in spring onions. The taste of the gyoza in miso soup is very unique and a must try for any gyoza fan.
Gyotendo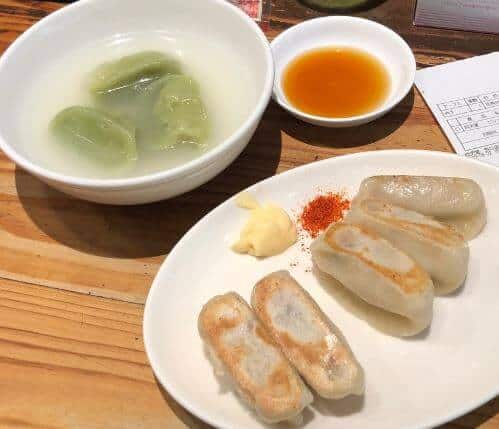 A cute little place with amazing Gyoza. It is conveniently opened early and into the late hours of the night. The gyoza here uses mochi powder that makes the skin nice and chewy. It is affordable and you should try their pan-fried and boiled gyoza. Their special green colored gyoza is made from spinach. It is also recommended to eat the baked dumplings with their special mayonnaise and cinnamon pepper. Also conveniently located from the west exit of Utsunomiya station.
Utsunomiya Minmin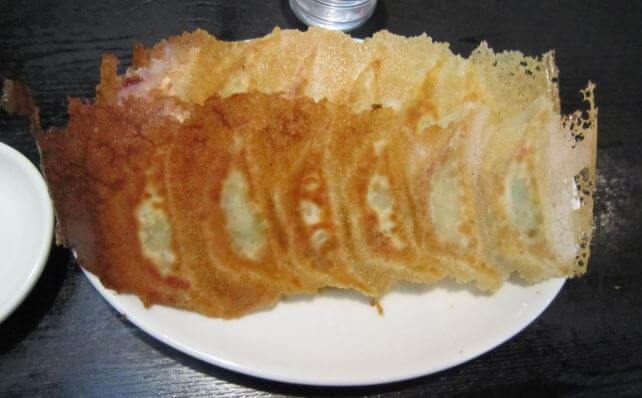 They serve unique gyoza that is beautifully cooked with wings. Delicious and popular to eat with a gravy. They are another great restaurant for your gyoza desires.
Another Food in Japan
There are many Other different Japanese food! Check them out!