Introduction to Monkayaki
Monjayaki, also monja,  is a traditional Japanese food and one of Tokyo's famous dishes. It is one of those savory Japanese-style pancakes. It is a type of Japanese pan-fried batter with various ingredients which are similar to Okonomiyaki but a lot more watery. Additionally, its name differs depending on the region.  It is one of those flour dishes in which locals dissolve the wheat flour in water and pour it on an iron plate to bake.
Other than the Kansai-style Okonomiyaki, Hiroshima-style Okonomiyaki, and Negiyaki we have known so far, Monjayaki is part of them too. They are examples of savory Japanese-style pancakes. Now, let's get to know what Monjayaki is.
Etymology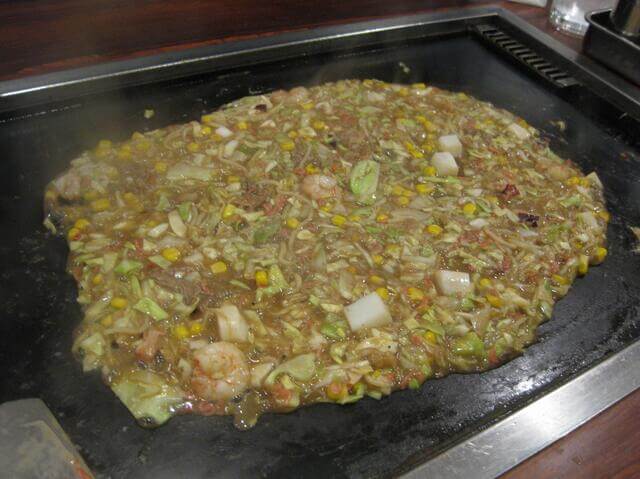 Monyaki's name came from a snack Japanese calls "Mojiyaki." The name mojiyaki means "grilled letters" because children would come to this snack shop and practice writing letters in the gooey mojiyaki batter.
What is Monjayaki?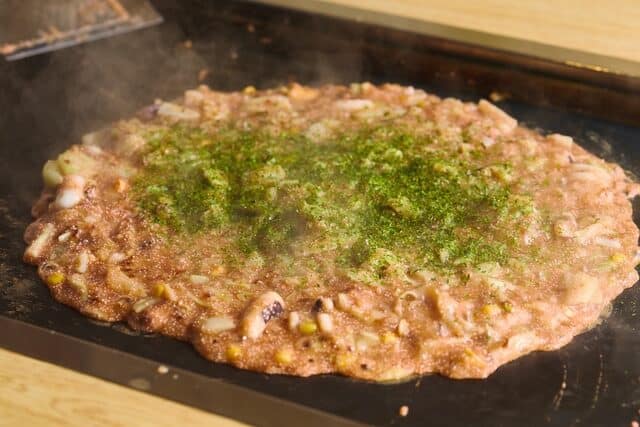 Monjayaki, which can also be known as just monja, is like okonomiyaki but uses different liquid ingredients. It is a local Tokyo dish and is one of those savory Japanese-style pancakes. It is a fun dish where you start with a bowl of chopped-up ingredients, then fry them on an iron plate. Japanese add some liquid ingredients, made from water or dashi (simple broth made from dried kelp and bonito fish flakes in water), flour, and sauce. It gives a more dough-like appearance. 
Locals mix up everything and it ends up being runnier than okonomiyaki. It can end up with a feeling of eating melted cheese. The consistency is prone to change and can become crunchy. It is a unique experience dish from the way Japanese cook it to the way they eat it.
Monjayaki History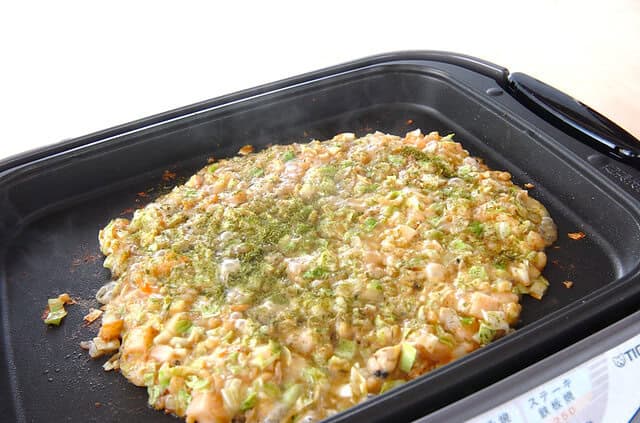 Now, let us know what monjayaki history is about. This regional dish has a long history in Japan. Locals believe that it has originated from a snack called "mojiyaki". In the Meiji Period, it was born in an area around Tokyo. It is without a doubt a popular in a snack shop called Dagashiya in Tsukishima. The name mojiyaki means "grilled letters" because children would come to this snack shop and practice writing letters in the gooey mojiyaki batter. 
You could only eat it if you went to the iron plate in the candy shop, as it was not something you could easily take home. In the olden days where rice was scarce, more people brought flour into their diets. Monjayaki allowed for a way to use a variety of ingredients and flour to make a creative dish. It is fun to know that it is use to be just a snack for children and now all ages love it. 
Is Monjayaki available in Tokyo only?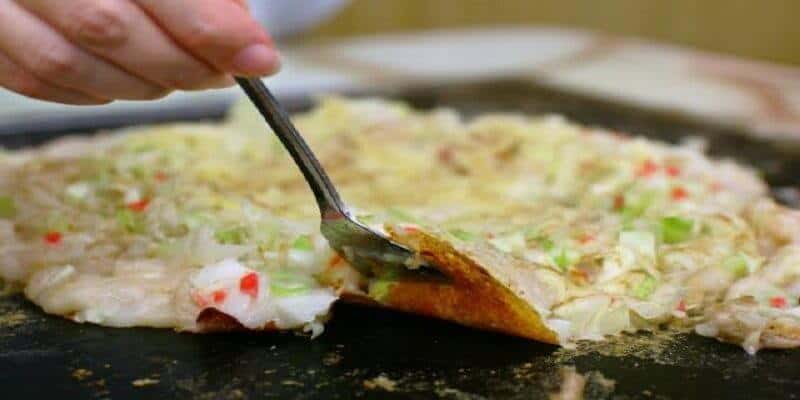 The answer is no. Although this pancake dish is originally from Tokyo, Monjayaki is also available in other prefectures. Monja from other prefectures are almost similar. However, there can be a little difference too. Curious to know which areas have Monjayaki too? Check the list below then.
Kagawa Prefecture
Sanuki Monjayaki is the name of Kagawa's version. Since the prefecture is famous for its Sanuki Udon, they named their monja after it. Therefore, the name Sanuki Monjayaki began. It is now one of the local dishes in Kagawa Prefecture.
Saitama Prefecture
In Saitama, Monjayaki is a children's snack. Several candy stores are selling this until late 1980s. Nowadays, it is very rare these to see these stores.
Tochigi Prefecture
Tochigi's "Ashikaga Monja" is the prefecture's version of Monjayaki. Similarly, locals bake the crepes thinly and uses water and flour only. It also comes in shoyu and worcestershire sauce flavor. Today, only a few shops that offer Ashika Monja is existent.
Gunma Prefecture
Many people believe that the origin of "Isesaki Monjayaki" started due to Gunma is in the middle of Asakusa and Saitama. Hence, the people adapted this dish too.
During early times, there were many poor households in the area. They combined soy sauce, curry powder, and strawberry syrup to make the monja's sauce.
Monjayaki Recipe
We will learn about monjayaki recipe but first let's get to know all the ingredients. Monjayaki ingredients that locals typically used are pork, squid, scallops, shrimp, egg, clams, oysters, tuna, cheese, corn, cod roe. They also add a variety of vegetables like cabbage and carrots. 
How to Make Monjayaki?
You now know what are the ingredients needed, so now, you will learn how to make monjayaki.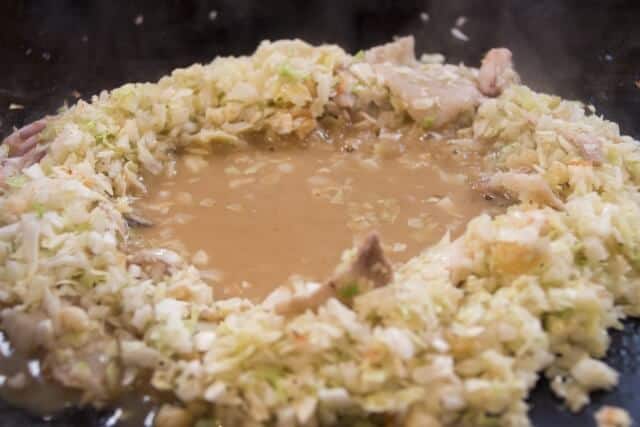 Chopped ingredient
We begin with a bowl of ingredients that are chopped up and ready to grill.
Heat up the iron plate
You spread oil on the iron plate and let it get hot before you start placing the ingredients in. You will be using the spatula to mix and stir-fry the ingredients together. 
Making batter
Then make the batter with a mix of flour, water, and sauce-like Worcestershire sauce or soy sauce.
Shaping the monjayaki
Spread the ingredients into a donut shape and pour the batter into the middle, so it is surrounded and will not leak out. 
Started boiling
Once the batter starts to boil, you can mix all the ingredients and spread them around. It will start looking half-cooked which makes it time to eat. 
 Serving
Pressing the food down into the grill with the spatula allows for it to stick easier to it too. You can serve it with Japanese mayonnaise or Tonkatsu sauce to top it off with a bonus flavor.
Monjayaki vs Okonomiyaki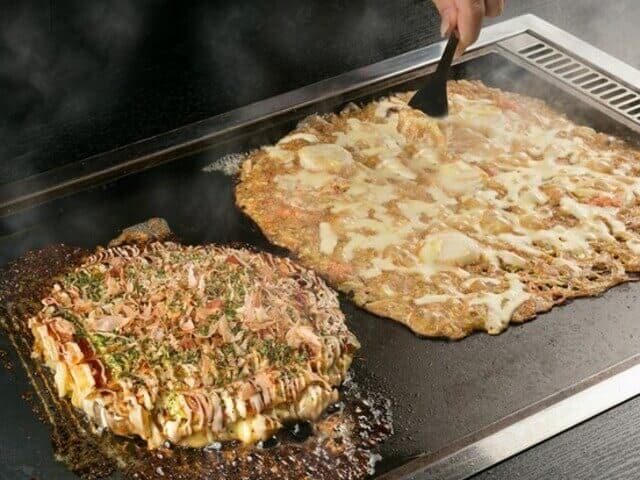 While okonomiyaki is popular in the Kansai and Hiroshima area, monjayaki is popular in the Kanto (Tokyo) area. Okonomiyaki batter has all the ingredients mixed and molded into a pancake-like shape when cooked. Then, the Japanese topped it with sauce, mayonnaise, dry seaweed, and other condiments like bonito flakes for flavor. Monjayaki batter is softer and locals spread it evenly throughout the iron plate. The batter consists of mixing wheat flour with Worcester sauce and dashi stock, so it is watery and runny.
How to eat monjayaki?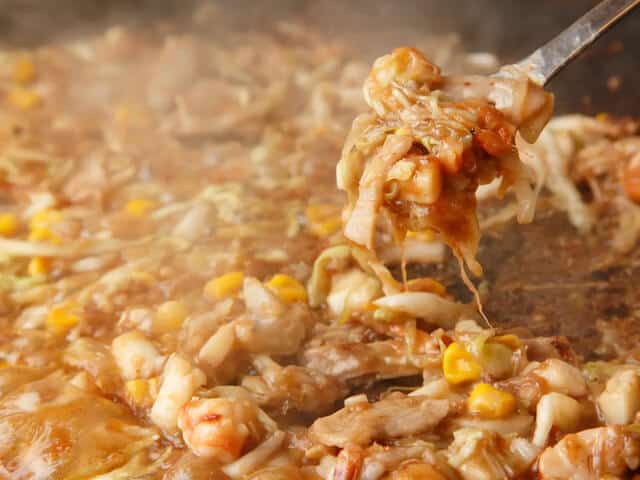 Because locals make monjayaki by cooking the main ingredients first, spreading them into a circle on the grill, and then pouring the batter into the center. They often eat it when it is partially or half-cooked, using a spatula-shaped spoon.
What does Monjayaki taste like?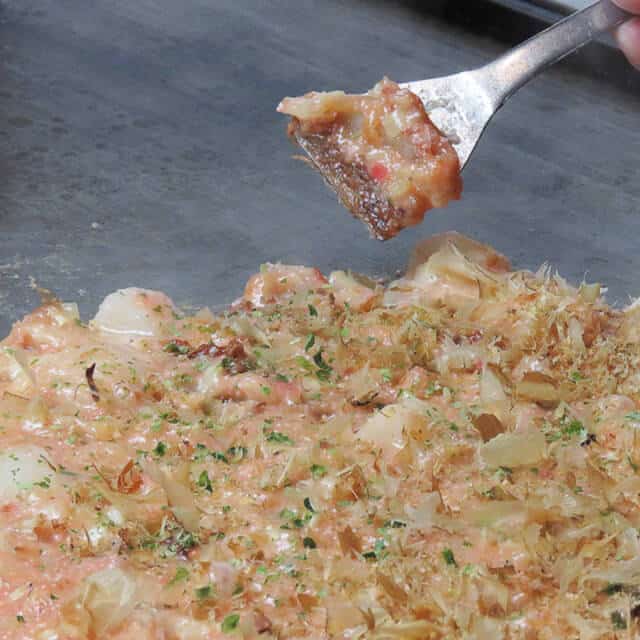 The taste is similar to okonomiyaki, also due to the sauce probably, but the texture is completely different, monjayaki is soft and feels more like scrambled egg. The texture of okonomiyaki is crispier but as for the flavor, monjayaki was a yummy discovery.
Recommended Monjayaki Restaurants
At a restaurant, you will enjoy eating it directly from the grill by using a small spatula. Moreover, a bowl of ingredients is given to you and you can cook it yourself with your own iron plate set on your table. You can also find a restaurant that does it for you in front of you. There is a whole monja street filled with iron plate restaurants. You will find a variety of experiences and a variety of raw monja ingredients to grill. Customize to your liking. It is a must-try food when going to Tokyo with an experience like no other.
Kondo Honten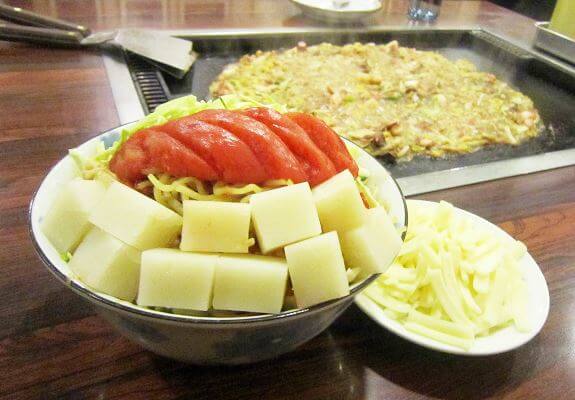 The first restaurant we have is the oldest and a well-established store in Tsukishima. It is known for the Monjayaki classic taste. They are friendly with English speakers as well, giving an English menu. Even though you are not confident in your cooking skills, they can make it for you as well. It has a clean and comfortable space, with an olden day feel. When you want to experience Monjayaki, it is hard to figure out which place to go to when Tsukishima is full of them. This is a popular choice, making a reservation is wise, and their history makes it a must-try place.
Monja Kura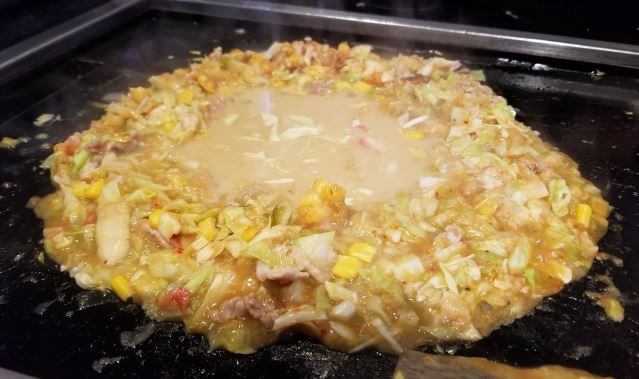 You want your first experience to be in a popular shop? Then look no further than one of the most famous monja restaurants, Kura. With a rich menu, you can experience more than just Monjayaki here. Inexperienced hands can get help in using the table's iron plate. Hence. their monjayaki is tasteful and satisfying. The menu outside can help you choose while your waiting too. Many people will say it is worth the wait.
Meibutsu Monja Daruma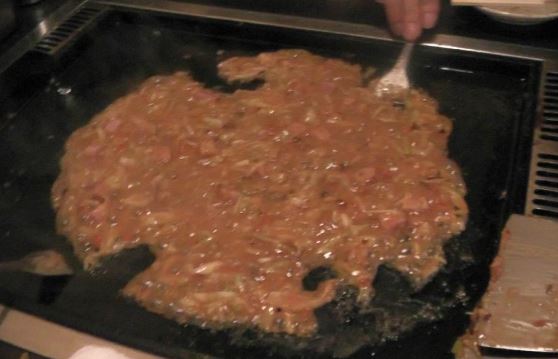 Feel the history of downtown Tokyo here in this enjoyable and retro shop. It is old, but renovated house that serves an abundant food menu. Enjoy a nice cup of sake with your monjayaki that you can make yourself or ask the staff to do it. Consequently, do not forget to try a dessert that is also made on the iron plate. A whole fun experience and nice drinks that are catered to women. To beat the queue for this busy restaurant, a reservation is best.
Monja Mammaru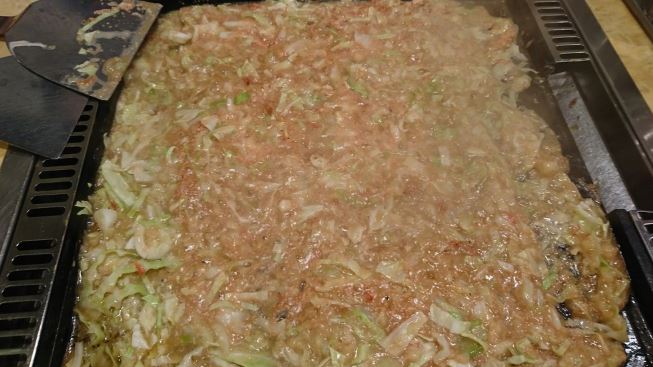 Reserve a seat at this shop to eat as much as you want for one price. All-you-can-eat places are growing in popularity. This one has all you can drink as well. If you are really hungry and want to try monjayaki, then this is the place for you. You will satisfy your hunger here and enjoy the great experience of using an iron plate.
Conclusion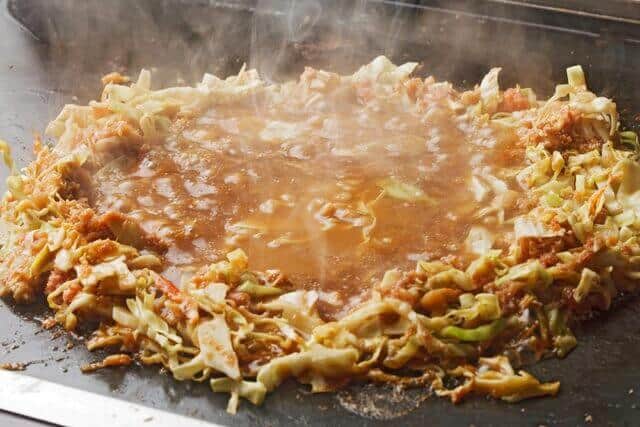 To summarize it all, when people think of Japanese food, most think of sushi, sashimi, or even some of the more popular Japanese comfort foods like okonomiyaki or udon noodles. But Monjayaki is a popular dish that many Japanese eat in the downtown areas of Tokyo for ages. At present, the number of specialist shops that serve it is on the rise, and it's quickly becoming a popular tourist attraction in itself.