Introduction to Yokosuka Navy Burger
Hamburgers are very popular in Japan. There are many restaurants that sell hamburgers, such as McDonald's and Burger King.Did you know that there is a very tasty and special hamburger in Yokosuka City, Kanagawa Prefecture, called the Yokosuka Navy Burger? If you are ever in Kanagawa Prefecture, the Yokosuka Navy Burger is one you should try.
So what kind of burger is it?
What is Yokosuka Navy Burger?
Yokosuka Navy Burger is different from the hamburgers you usually eat. Its taste is completely different from the burgers made with various burger restaurants in Japan. The taste is completely different from the burgers made with various ingredients and sauces for the Japanese.

The Navy Burger is different from the hamburgers you usually eat.
This is a very simple hamburger that is made in a way that does not compromise the original flavor of the beef. 100 percent lean beef is the only ingredient used in this hamburger, which is like a steak on a bun. The hamburger is topped with fresh onions and tomatoes, and eaten by the person who eats it, with mustard and ketchup as desired, in the traditional American style.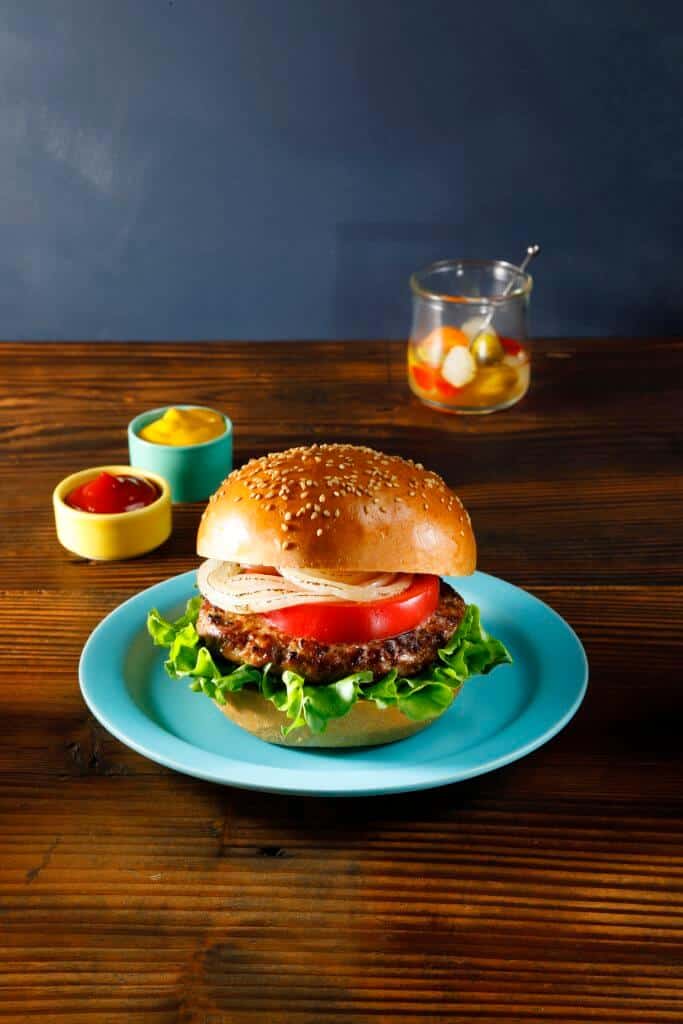 History
The hamburger was created in the U.S. more than 100 years ago, and after spreading throughout the country, by the early 20th century it had become a valuable menu item that the U.S. Navy could easily eat while on duty.
In the late 1940s, various American cultures spread from the U.S. Navy to Yokosuka, and hamburgers were served with jazz music and spread to the general public.
On November 19, 2008, the U.S. Naval Base Yokosuka provided a recipe for a traditional U.S. Navy hamburger.
The city of Yokosuka developed a new brand of hamburger based on this recipe, named Yokosuka Navy Burger, and the authentic taste of the hamburger is now available at stores around the base.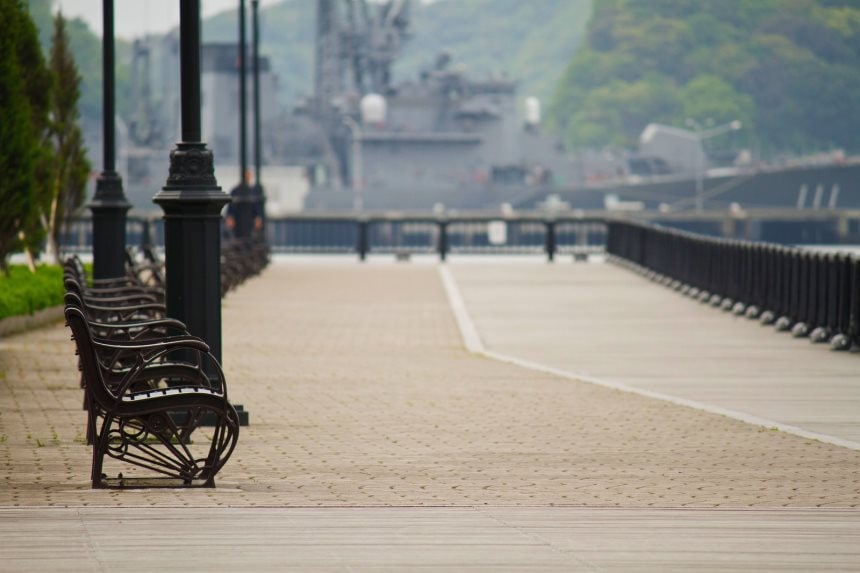 Where is Yokosuka?
Yokosuka City is located in Kanagawa Prefecture, next to Tokyo. It takes less than an hour by train from central Tokyo to Yokosuka City.
Because of its location at the entrance to Tokyo Bay, Yokosuka City was considered a base for national defense and prospered as a military port city. Even today, the U.S. Navy and Maritime Self-Defense Force have bases in the city.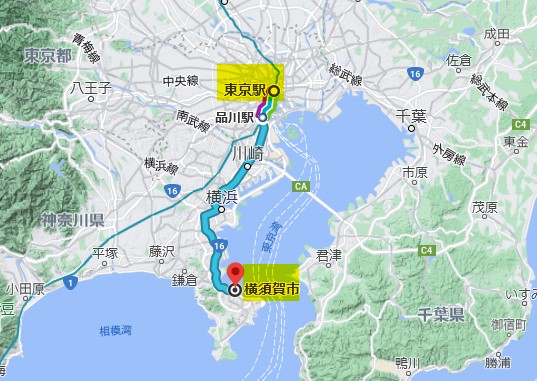 Yokosuka Navy Burger Recipe
Yokosuka Navy Burger Ingredient
Official recipe for the Yokosuka Navy Burger
by Tourism Division, Culture, Sports and Tourism Department, Yokosuka City
Navy Burger for 1 people
Putty
At least 170g of 100% ground beef with 20% fat
A pinch of Salt and Pepper
Subtle seasoning to bring out the flavor
* Use only a very small amount of secret seasoning to prevent the beef from losing its original flavor.
* No egg or other binders are used
Buns
White bread, 11-14 cm in diameter and 4-7 cm thick, topped with white sesame seeds
Topping
Lettuce
Onion slices
Sliced tomatoes
Sliced pickles (or not)
Seasoning
Tomato ketchup
Yellow mustard
Mayonnaise (or not)
How to cook Yokosuka Navy Burger?
Lightly mix the ground beef with salt and pepper (plus secret seasoning) so as not to spoil the texture of the meat, then roll into patties.
Grill the patties, preferably on a meat grill or griddle, without crushing them.
Cut open the buns and grill the cut side.
Place patties on buns and serve with ketchup, etc. separately.
If possible, the top buns should be served without the patties on them.
Provide method
Ketchup and other condiments should be served separately from the burger, and customers should be allowed to season their own burgers.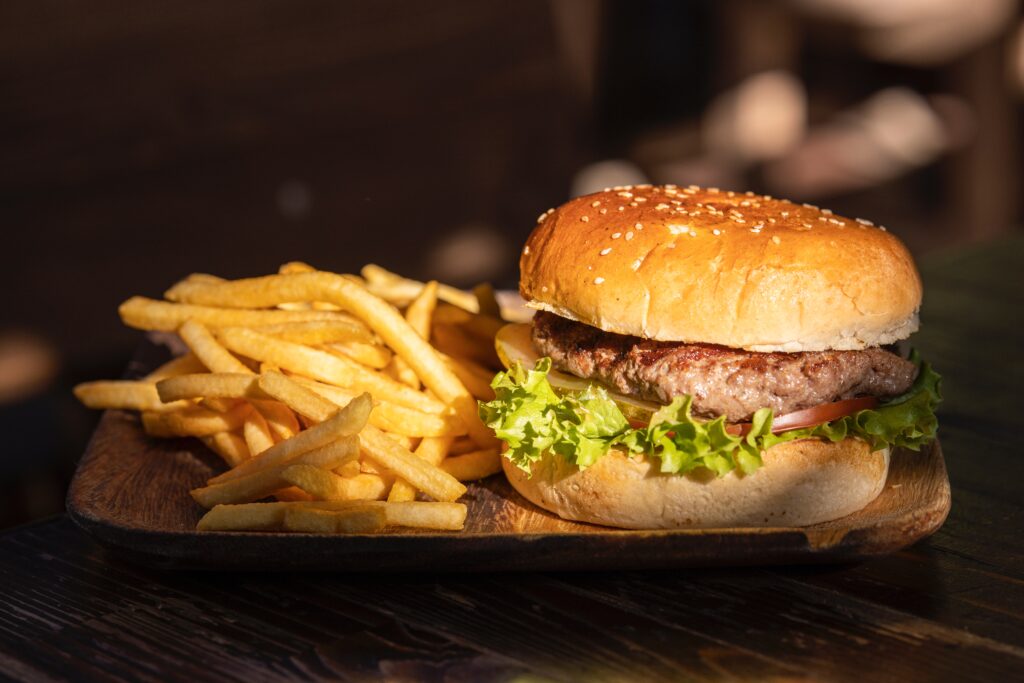 Recommended Restaurant
Honey Bee
It is an eight-minute walk from Shioiri Station on the Keihin Kyuko Line. The store is located on Route 16, directly across from the main gate of the U.S. Naval Station in Japan.
Honey Bee is an American diner established in 1968. The restaurant has been serving the same taste since its establishment, and a lot of American soldiers go to that restaurant..
Honey Bee's army navy burger are characterized by their salt and pepper patties that are packed with flavor.
Tsunami
Tsunami is a five-minute walk from Shioiri Station on the Keihin Kyuko Main Line, and a ten-minute walk from Yokosuka Chuo Station on the Keihin Kyuko Main Line, near Route 16 on Dobuita Street. The shop has a pop exterior with a model of Tetsujin 28 as its landmark.
This restaurant is a Mexican food & Yokosuka Navy Burger restaurant located on Dobuita-dori. The specialties are the juicy patties cooked over an open flame and the special buns baked in a lava oven! There is a wide selection of menu items including arranged burgers and big size burgers.
The 7th Fleet Burger is an amazing hamburger that you should try at least once. (It's very big, so be careful.)
Cantina
Cantina is a five-minute walk from Shioiri Station on the Keihin Kyuko Line, along Dobuita Street. This restaurant is marked by a red roof. You can enjoy an authentic navy burger made from American beef carefully grilled over an open flame. A wide variety of toppings are available. The bun contains collagen, making it a popular burger among women.
Launa
Launa is a 7-minute walk from Shioiri Station on the Keikyu Main Line, and a 10-minute walk from Yokosuka Station on the JR Yokosuka Line. The store is located on Route 16, just past the Honcho 1-chome intersection.
Launa's navy burger is super voluminous, with a patty diameter of 20 centimeters and a total weight of 850 grams.Launa's navy burger is very large, so it is best to eat it with a knife and fork.
The buns of the burger are very soft and surprisingly easy to eat.
Dobuita Syokudo PERRY
Dobuita Syokudo PERRY is a five-minute walk from Shioiri Station on the Keihin Kyuko Line. Although it is called a diner, the atmosphere is more like an American bar. It is a casual American diner where you can enjoy burgers, curry, and cheesecake at the same time.
The interior of PERRY is reminiscent of the good old days in America, with bright red Coca-Cola tables and darts around the walls. You can enjoy a drink at the counter or a burger at a table.
Conclusion
Made from 100% lean beef, the Yokosuka Navy Burger is a wonderful hamburger that allows you to enjoy the true taste of beef. This burger is like having a steak in a bun. There is not so much place we can enjoy navy burger. If you like burgers, I highly recommend visiting Yokosuka City to try one. Each restaurant has its own unique characteristics, so try to enjoy the burgers of different restaurants.
There's also Yokosuka Navy Curry, which can only be found in Yokosuka City, so be sure to try that too!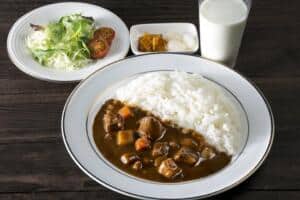 Yokosuka Kaigun Curry (よこすか海軍カレー)
【Introduction to Yokosuka Kaigun Curry】 Curry rice is a popular food in Japan. Many people overseas may have made it using curry roux or have eaten it at J…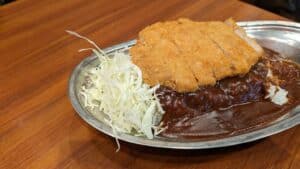 Kanazawa Curry (金沢カレー)
It is a volcano like image with the sauce covering the entire mountain of rice. It is part of the style to completely cover the rice. Giving this curry more of a unique style is the stainless steel boat-shaped dish that it is served on.