Have you ever heard of Hiroshima Kaki (oyster)? In fact, Hiroshima Prefecture ranks first in Japan in oyster production. In 2018, the total production of Japan was 29,846 tons (naked meat), of which 18,708 tons, or 62.7%, were accounted for by Hiroshima Prefecture. It is more than six times that of Okayama Prefecture, which is in second place. Today, we are going to explore about the secret to Hiroshima kaki, as well as its origin. And do not forget to take note because we will introduce you some of the best restaurants in this article.
WHAT IS HIROSHIMA KAKI?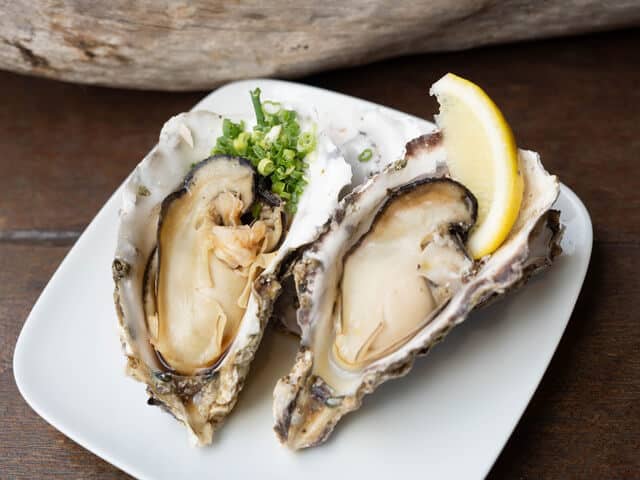 It is to be believed that Japanese foods do have a way on everyone's stomach. An example of this is Hiroshima Kaki or Hiroshima Oysters which was known as one of the best oysters in Hiroshima Prefecture in Japan. Hiroshima Prefecture was said to boast the largest production of oysters in Japan. Totaling to 60% of the total national production of oysters and supplies the majority of it in the country, these Hiroshima oysters are considered as the prefectural fish and a special product of the prefecture. It was said to have grown in the Seto Inland Sea, which is rich in nutrition and has calm waves, which gives the Hiroshima Kaki characteristics such as having small shells but with a rich texture and rich taste.  
ORIGIN/ HISTORICAL BACKGROUND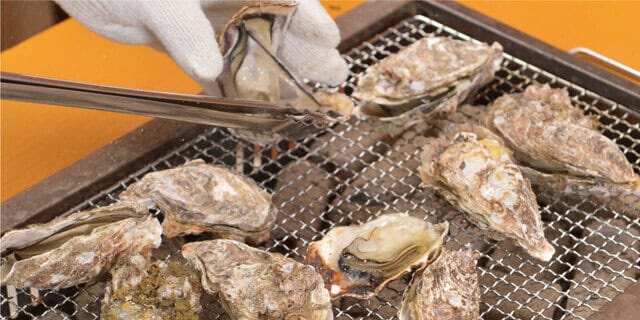 The coast of Hiroshima Bay is particularly calm in the Seto Inland Sea, and it is a place suitable for growing oysters because it is mixed with freshwater containing elements that flow from the Ota River and has a lot of plankton that natural oysters may have been harvested anywhere in the bay. Oysters were also an important food for ancient people, as evidenced by the excavation of shells such as Pacific oysters and oysters from the shell mounds of the Jomon and Yayoi periods along the coast of Hiroshima Bay. 
People used to eat natural oysters for a long time, but oyster farming began for the first time at the end of the Muromachi period around 1532-1555. There was the invention of a primitive method called "aquaculture" in Aki province which began during those years. At that time, aquaculture methods such as stone aquaculture (Ishimaki or arranging pebbles on tidal flats, attaching oysters, and waiting for the cultivation period before harvesting it) and double cracks were used. For a long time since then, technology advances, and people made various efforts to upgrade the primitive method and they made great strides from the first stone-sown and ground-sown aquaculture methods to cracked aquaculture methods, and then to the current hanging-type aquaculture method (pile driving method→ ​​stake type). The production volume of Hiroshima oysters has also increased dramatically.
HOW IS HIROSHIMA KAKI MADE?
The Process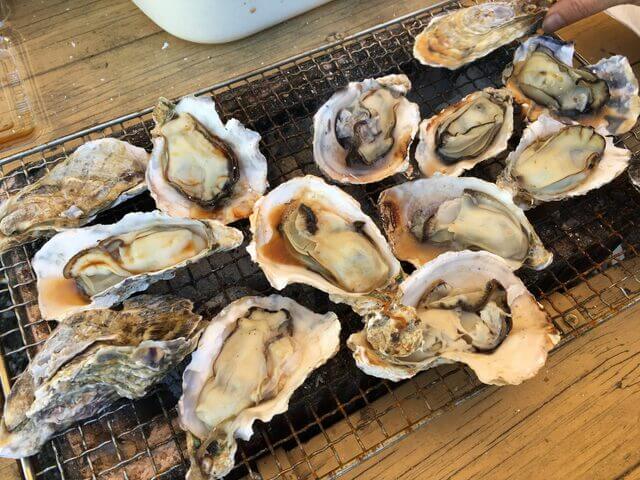 Hiroshima Oysters season was said to be around November to February but you can enjoy some of the oysters all year round. Hiroshima oysters are currently being harvested in a raft hanging method. It is very similar to the pile driving method but the oysters are hung on a raft and oysters are attached to the shells to grow them.
The first process of the raft hanging method is the "seedling collection" in which oyster larvae are attached to scallops by hanging the ropes in the sea. The next process was to place the ropes on the coastal shelves and tide or what we call "suppression" that suppresses the growth of oysters and gives them resistance to respond to environmental changes by exposing them to the air for a certain period during the ebb and flow. Then, the raft cultivation begins in which consists of the main hanging that creates a new hanging chain and hangs it on an oyster raft and grows from hanging to harvesting. And lastly, the harvesting process.
Due to the development of aquaculture technology, a lot of oysters can be harvested and they will be sold from the local Hiroshima to other countries through the Sanyo Expressway. The unusual form of a shaving boat, which originally used for transportation, is also used for sale and has advanced to Osaka, where the waterways are so developed. Hiroshima's shaved oysters, which have been prized for a long time, are still consumed nationwide and now account for 70% of Japan's total production.
There are many ways to enjoy fresh oysters because of the thriving production of the oyster. Not only can you enjoy oyster dishes at the restaurant, but you can also bake or take out oysters yourself, such as oyster huts, oyster boats, and oyster eating walks. 
What is so unique about it?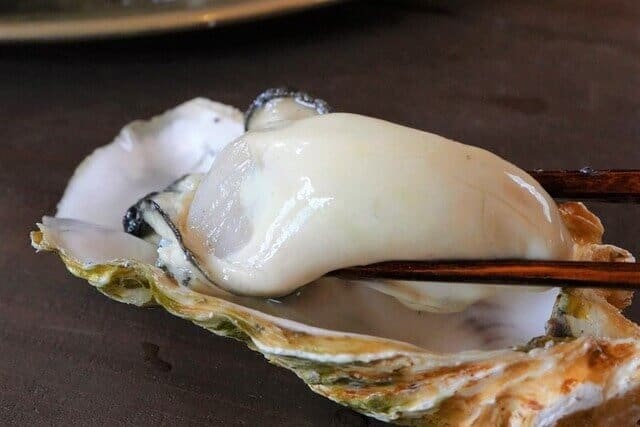 Hiroshima oysters were characterized as those who have small shells, but the meat it gives are large, plump, and rich in flavor. Normally, the landed oysters are washed and then shipped as is, but before that, Hiroshima oysters are thoroughly cleaned in a private pool over a day. This is like the process of "sand removal" in clams. By letting out all the pollutants such as germs that have accumulated in the body, the peculiar harshness taste of oysters is eliminated and the original umami of oysters is enhanced. Hiroshima Prefecture has enforced an ordinance that cannot be stripped for raw consumption without this purification, and the prefecture as a whole is working to stabilize the quality of Hiroshima oysters until the present times.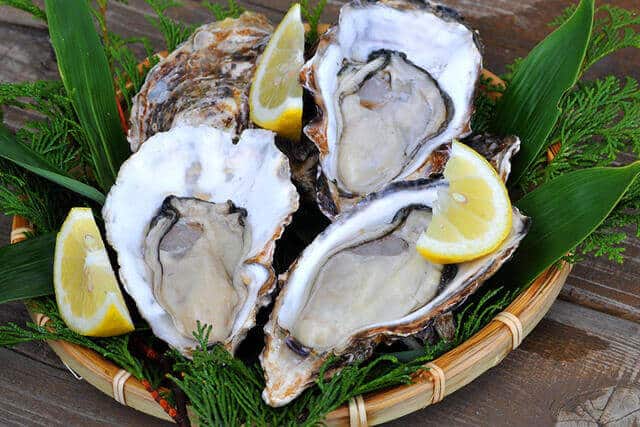 In Hiroshima Prefecture, the harvest areas are clearly distinguished between raw oysters and oysters for heating, and a very strict designation is made. This is also based on Hiroshima's ordinance, which is not found in other prefectures, and by creating a designated sea area, it is possible to determine where the shipped oysters were caught. 
RECOMMENDED HIROSHIMA KAKI RESTAURANTS
Because we are defining and elaborating on one of the special products of Hiroshima Prefecture, one can easily enjoy them in Hiroshima and Miyajima, and here are the following recommended Hiroshima Kaki or Oysters restaurants:
Kakiya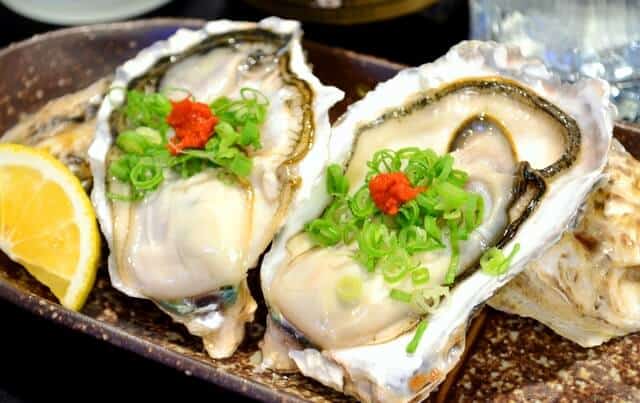 It is known as the oysters' specialty store where you can enjoy all oysters in Hiroshima and Miyajima.  It is the only oyster restaurant in Miyajima that specializes in oysters. You can buy grilled oysters and lanterns for ¥ 300 (tax included). Fresh oysters are always available because the male staff of the store has a ship license so that they can go to the sea easily and get oysters freshly. In Kakiya, you can have a simple seasoning that brings out the original taste of oysters.
Kakiya also has its luxurious menu if one would like to go all-in enjoying oysters. This is the "Special Kakiya Set Meal" ¥2,690 (tax included). It consists of 2 grilled oysters, oyster rice, fried oysters, pickled oysters in oil, red oyster soup, oyster boiled in soy sauce. 
Yakigaki no Hayashi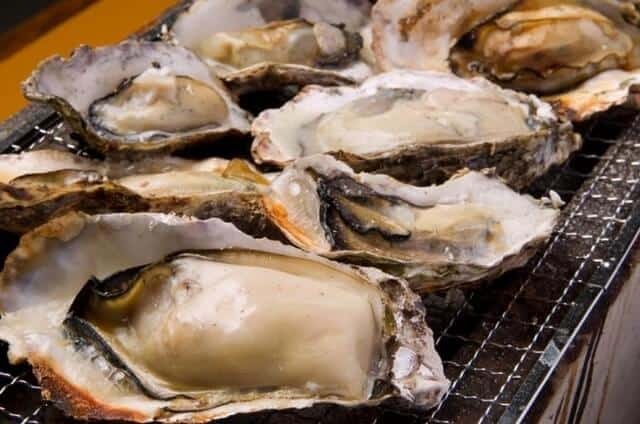 It is a store that represents Hiroshima's "freshly baked" brand oysters in Miyajima. It is an oyster specialty store that has been popular since its establishment in 1948 and as a store that originated from grilling. A long-established store that uses the brand oyster "Jigozen Gaki" and is attractive for its oyster ingredients and baking techniques. 
This is one of their specialties called "Yakigaki" and you can try it out in this store. These are four pieces of "Yakigaki", which is a traditional steamed oyster that fully brings out the deliciousness of oysters, which are 1,400 yen (tax included). Dine-in and Take out is also possible at this store.
Kakihiyokko Shoten
The interior of the store, which has a tatami room and a counter, has a cozy and lively atmosphere. It is an "All-you-can-eat" Hiroshima oysters store type. They used oysters from Hiroshima and Etajima Nomi in their oyster dishes.
The all-you-can-eat menu includes an all-you-can-eat oyster dish and an all-you-can-eat grilled oyster course. There are many types of oyster dishes such as "vinegar oysters", "oyster gratin", and "heavy weighted-oyster".  
Oyster Bar MABUI Namiki store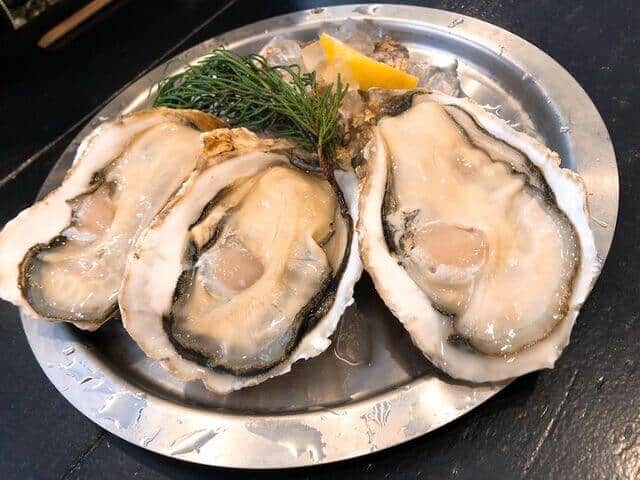 It is a very innovative kind of store because you can enjoy Hiroshima's oyster dishes with Western food. The store has a very fashionable and cute appearance for an oyster bar where you can enjoy oyster dishes from Hiroshima and other dishes in Western-style.  
Because the store has a wide variety of oysters, you can compare eating raw oysters with shells. There is also a wide variety of Western-style oyster arrangement menus, such as garlic oysters, pizza, gratin, etc. And they also have about 40 kinds of wine, and it goes well with oyster dishes.
Oyster Ship Kanawa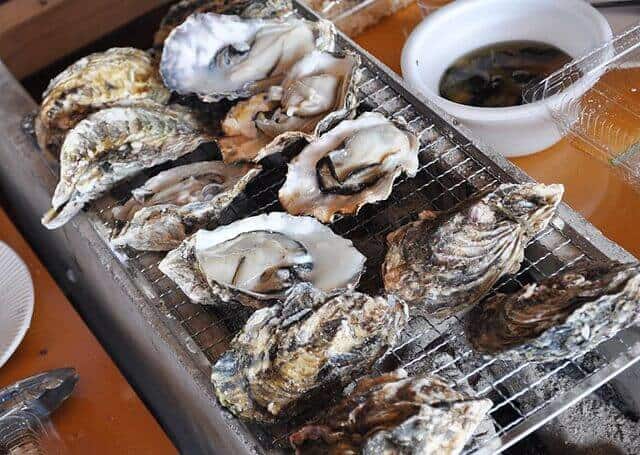 Oyster Ship Kanawa" is a restaurant where you can enjoy oyster dishes on a boat floating on the Motoyasu River and on the other side, you can see the Peace Memorial Park. Each floor has a different taste, the first floor is "Seto" where you can casually enjoy authentic Japanese food, and the second floor is "Wakyu" where you can relax and enjoy a luxurious dish in a private room.
This is "Oyster Mariage" ¥ 10,800 (tax included). Assorted raw oysters and a set of sparkling wine. A fashionable combination with sparkling wine that is irresistible for oyster lovers. The oysters used are "Kanawa no Kaki", an original oyster cultivated in the Seto Inland Sea. It's cramped and elastic..