Do you like snacks? If yes, what's your favorite snacks? Do you like it sweet or salty? Then, how often do you eat snacks? Are all snacks not healthy? Is Mugimaki a snack?
Is Mugimaki a snack?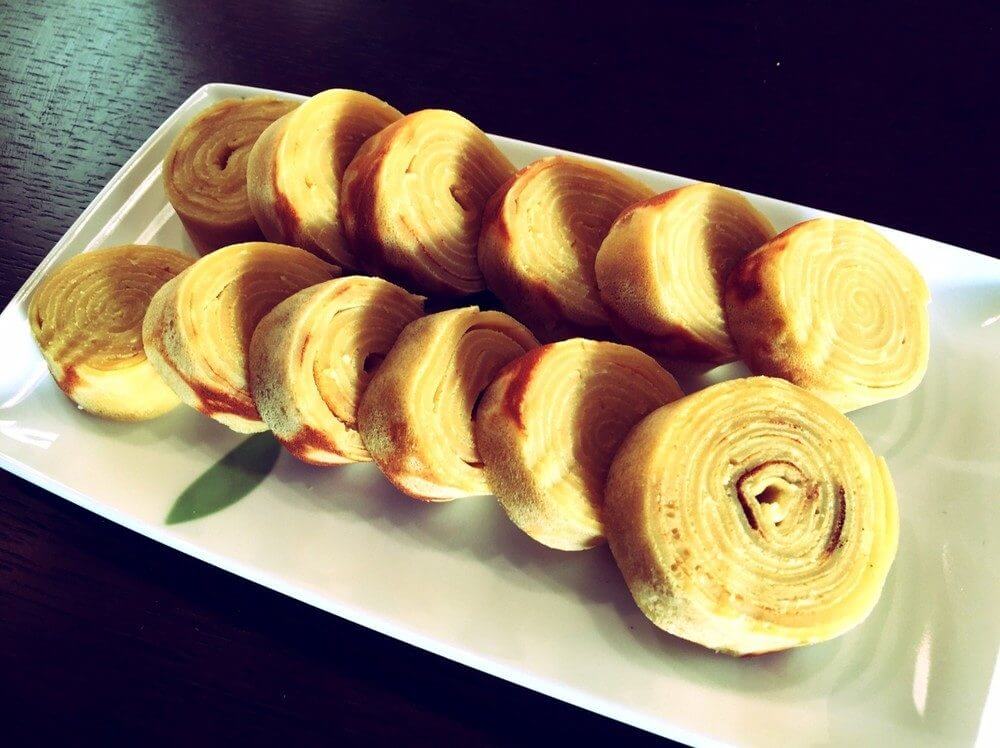 Mugimaki "麦巻き" is a snack. It's one of the most favorites items to include in women's afternoon tea parties. Wheat rolls is the other common name for this Japanese confection.
It is commonly sweet but an option to lessen the sugar is also available. Other flavors have also emerged such as coffee and matcha. Hence, the sweet taste of Mugimaki is also the reason why some people may think it is a dessert.
History of Mugimaki
Honestly, there is no confirmed record of how this dish started. Many people believed that production of wheat rolls started after the war. Besides, Japanese locals believe that it began in Noshiro Yamamoto area.
It was during the era when technology isn't as modern as we have today. People find it difficult to create the dough due to lack of equipments.
Nowadays, Mugimaki is still a household dish in Akita Prefecture. Just like Jyumonji Ramen, this dish is one of the many amazing local food in Akita. (Check other famous dishes in Akita Prefecture here.)
How to Make Mugimaki?
Making wheat rolls is actually easy. In fact, anyone can do it and the ingredients are mostly available at home. The process is also simple and in just a matter of time, you will enjoy delicious Mugimaki.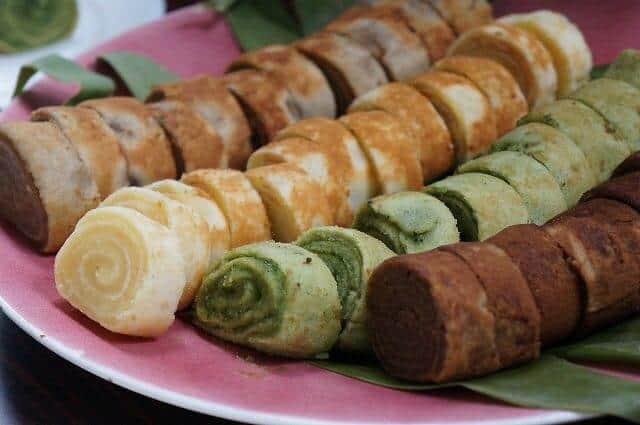 Ingredients
| | |
| --- | --- |
| wheat flour | 100 g |
| granulated sugar | 50 g |
| eggs | 2 pcs. |
| milk | 1 cup |
| butter | 15 g |
| baking powder | 1 tsp. |
| salt | 1 pinch |
Of course, you may add granulated sugar if you want the rolls to be sweeter. There are also those who like it less oiuly. Hence, putting less butter is optional.
For added flavors, some use coffee or matcha. For instance, matcha gives the wheat rolls an earthy flavor.
Process
The process of making Mugimaki is almost similar to making crepes. Even so, it is important to keep the consistency of the batter.
Eggs and Milk
First, beat the eggs and mix 1 cup of milk.
Flour and Sugar
Subsequently, sift the flour and sugar and combine both ingredients on a separate bowl. Then, toss the baking powder and salt as well.
Mix it, DJ!
Next, mix both wet and dry ingredients in a bow. Whisk until fully-mixed.
Heat it!
Heat a frying pan. It's better to use a non-stick pan if you have this at home.
Smooth Like Butter
Afterwards, spread butter on heated pan. This step is optional. Of course, you may omit this part if you're using a non-stick pan.
Finally, get to cooking!
Next, pour some batter and let it cook for a few minutes. add more batter as you slowly roll it like an omelette. When it's thick enough, transfer to a plate with table napkin. Drain all excess oil then remove the napkin.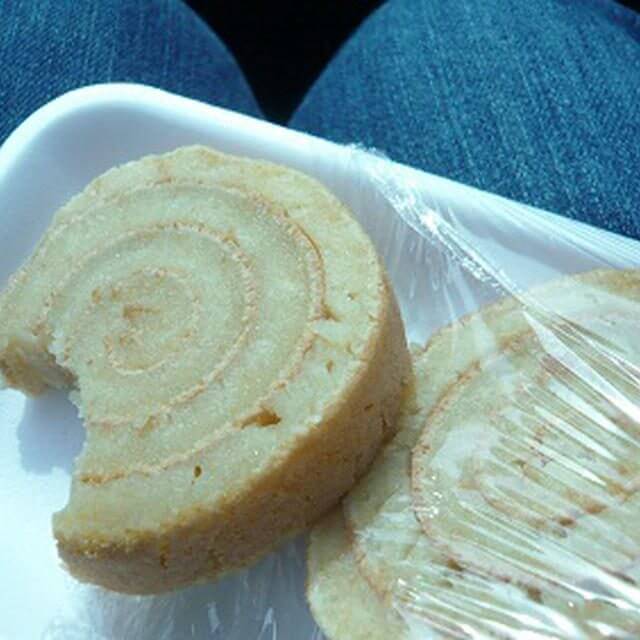 Extra Tips
Since Mugimaki can be quite sticky, refrain from using a knife while it's still hot. When cutting the rolls, wet a knife and cut it in an inward direction. Lastly, serve it with hot tea to compliment the taste. This okashi will surely be a feast to ladies having an afternoon tea party.
Are snacks common in Japan?
Based on a survey in June 2020, about 26% of Japanese people do not consume snacks. In addition to this, 3 out of 4 consumers prefer to eat sweet confections. However, this doesn't mean that they don't love snacking. While some are not fond of "okashi" (snacks), some of them still eat it at least once a day.
Moreover, locals love buying sweets as a gift for their families and friends. They highly value the taste of the food and of course, the price. Most of these consumers are women and in the working class.
As a matter of fact, Japan has a wide variety of snacks. It ranges from junk foods down to the healthier options. These snacks are readily available in convenience stores too. Meanwhile, dining places also offer snacks on their menu.
Below are the most popular okashi in Japan that even people around the world know some of it. Convenience stores sell some these while some are only available in specialty shops.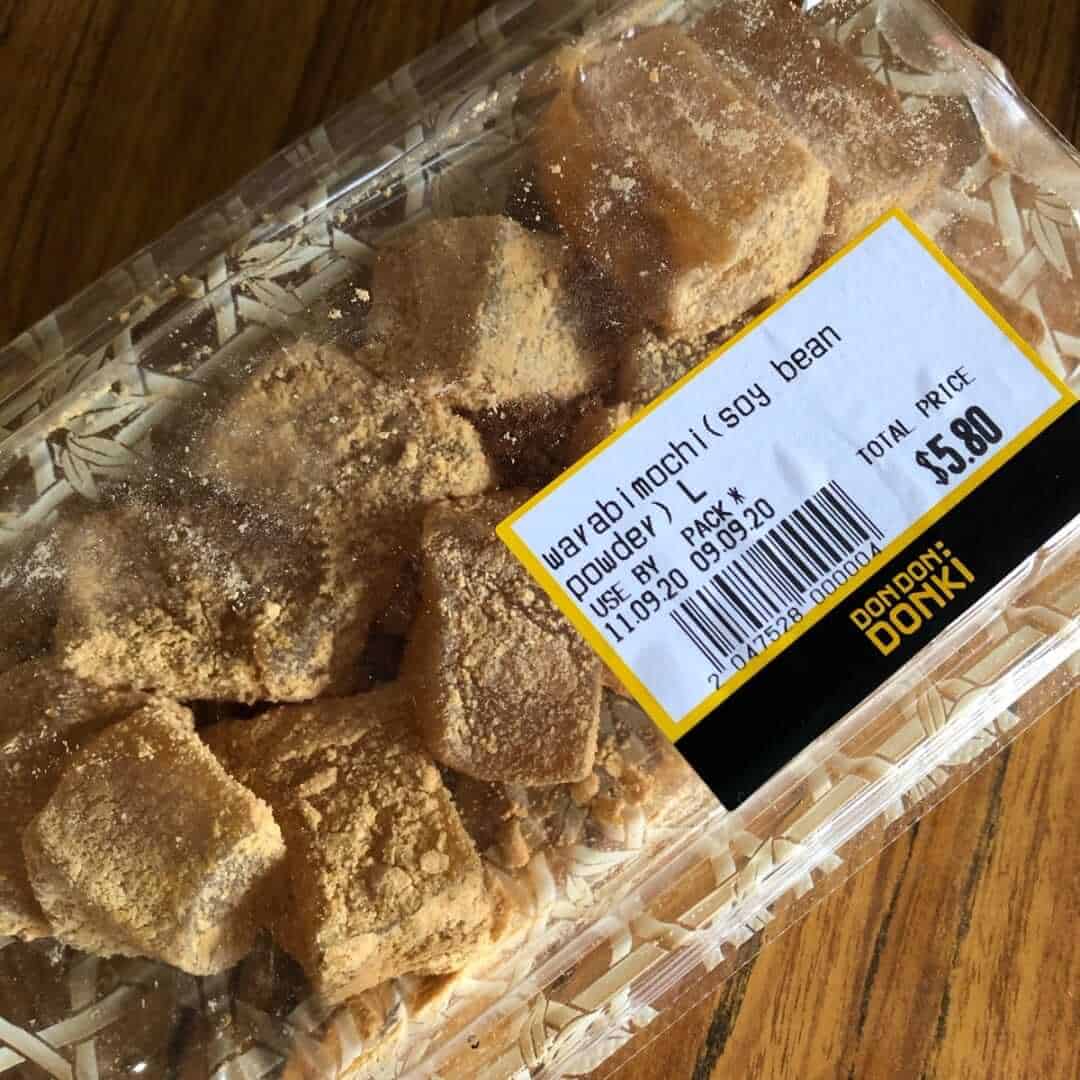 Warabi Mochi
This confection is a favorite food during summer! Warabi Mochi is chewy and sweet so this is the perfect snack on a scorching hot day. It's a local food in Kansai Region but unlike other mochi flavors, this is not as popular outside Japan.
Warabi Mochi comes from the combination of Warabiko, Kinako (soy bean flour), water, sugar, Kuromitsu (brown sugar syrup). It certainly has the same sticky consistency as other mochi variants.
This summer snack is a must-try when you visit the area.
Shirokuma Dessert
Shaved ice desserts are such a hit in Japan! They have an impressive range of flavors from different parts of the country. Certainly, Shirokuma Dessert is one of the favorites!
Shirokuma Dessert consists of shaved ice, condensed milk syrup, fresh fruit slices, dried fruit cuts, honey syrup, and beans. It is particularly popular in Kagoshima Prefecture.
Pocky
These are mini chocolate sticks that are ready to buy in convenience stores and supermarkets. Pocky is so popular that the company is exporting their products to other countries as well. It's a hit not just to children to also to kids at heart!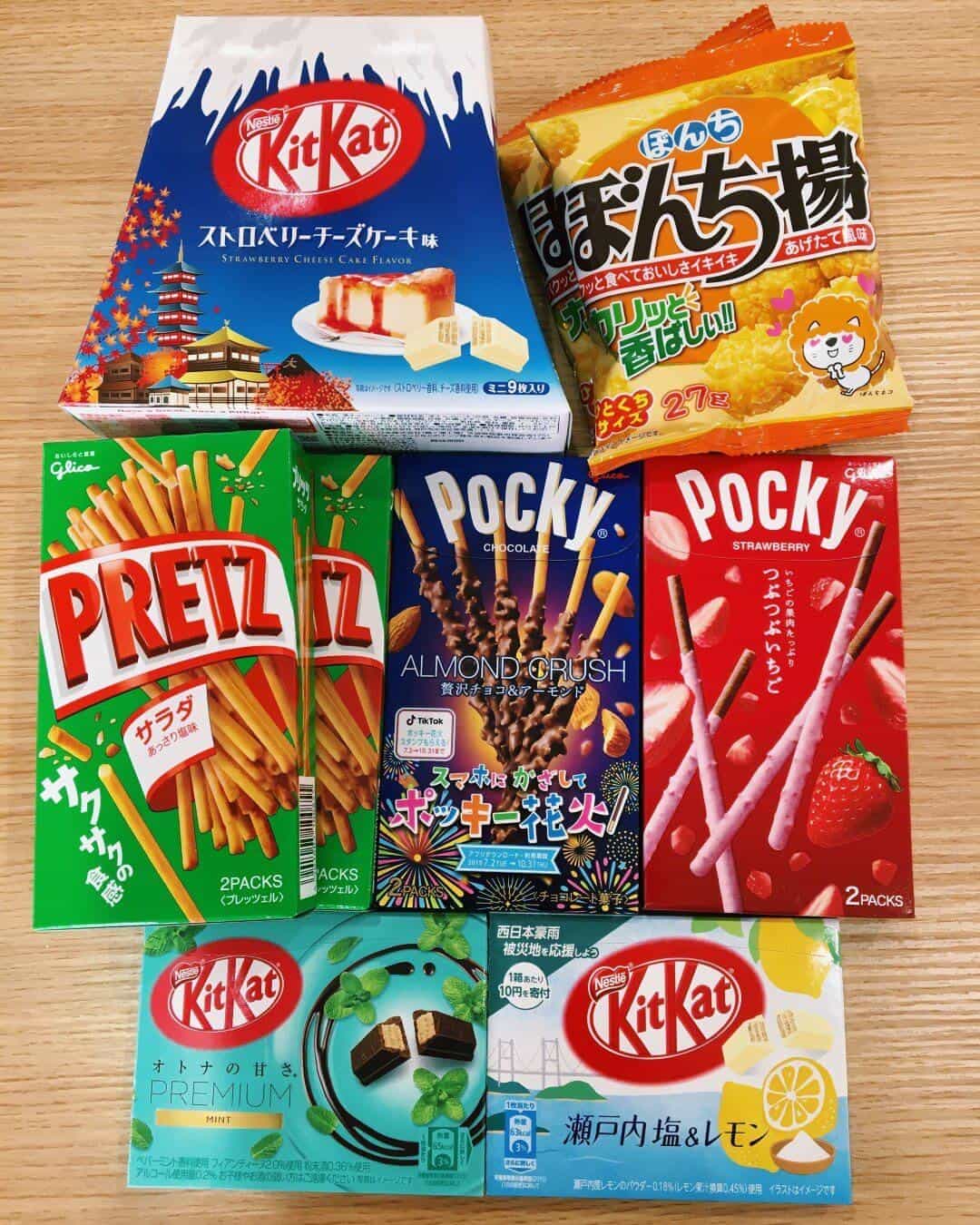 Japanese Kit Kats
Kit Kat is a crowd favorite! Whether you're having a break or just craving for something sweet, Kit Kat is always an excellent choice.
Indeed, Japan is famous for its flavors that are exclusive for purchase inside the country. The most popular ones are matcha (green tea) and sakura (cherry blossoms) flavors. While other flavors include lemon, strawberry cheesecake, wasabi, sweet corn, apple vinegar, choco banana, sweet potato, and grapes.
Some may find this flavors a little strange but if you will be visiting Japan, make sure to get some of these!
Anpanman Rice Crackers
Anpanman is a very famous superhero character in Japan. His body is anpan which is a type of bread with sweet anko filling. Moreover, this superhero is friendly and he helps all those in need. The way Anpanman helps other people is in his own little ways like feeding hungry people by pulling parts of his anpan head. Anpanman is so popular that even the Korean super group BTS created a song inspired by and entitled under his name.
Therefore, it's no wonder why Anpanman no Oyasei Senbei (Anpanman rice crackers) is a favorite okashi among kids. Japanese parents feed their toddlers with this crackers as it contain vegetables such as carrots, spinach, onion, tomato, corn, and pumpkin. Thus making this ahealthier choice to give to children of young age.
Where to buy Mugimaki??
Finding a shop to buy Mugimaki may be a little difficult. Since making one is so easy, there are not many shops in the city that sell this okashi.
Honey Baked Confectionery Studio
Honey Baked Confectionery Studio (焼き菓子工房ハニー) is a local shop located in Yamamotu-gun, Akita. It's just a small shop that sells different confections. One of the products they offer is wheat rolls. They also have breads and cookies of all flavors. Aside from pastries, the shop also serve milk and other refreshing beverages that are perfect to pair with their confections.
If you're too lazy to create your own, head on over to Honey Baked Confectionery Studio and grab a pack of sweet Mugimaki. Luckily, there's no need to make a reservation to come to this place.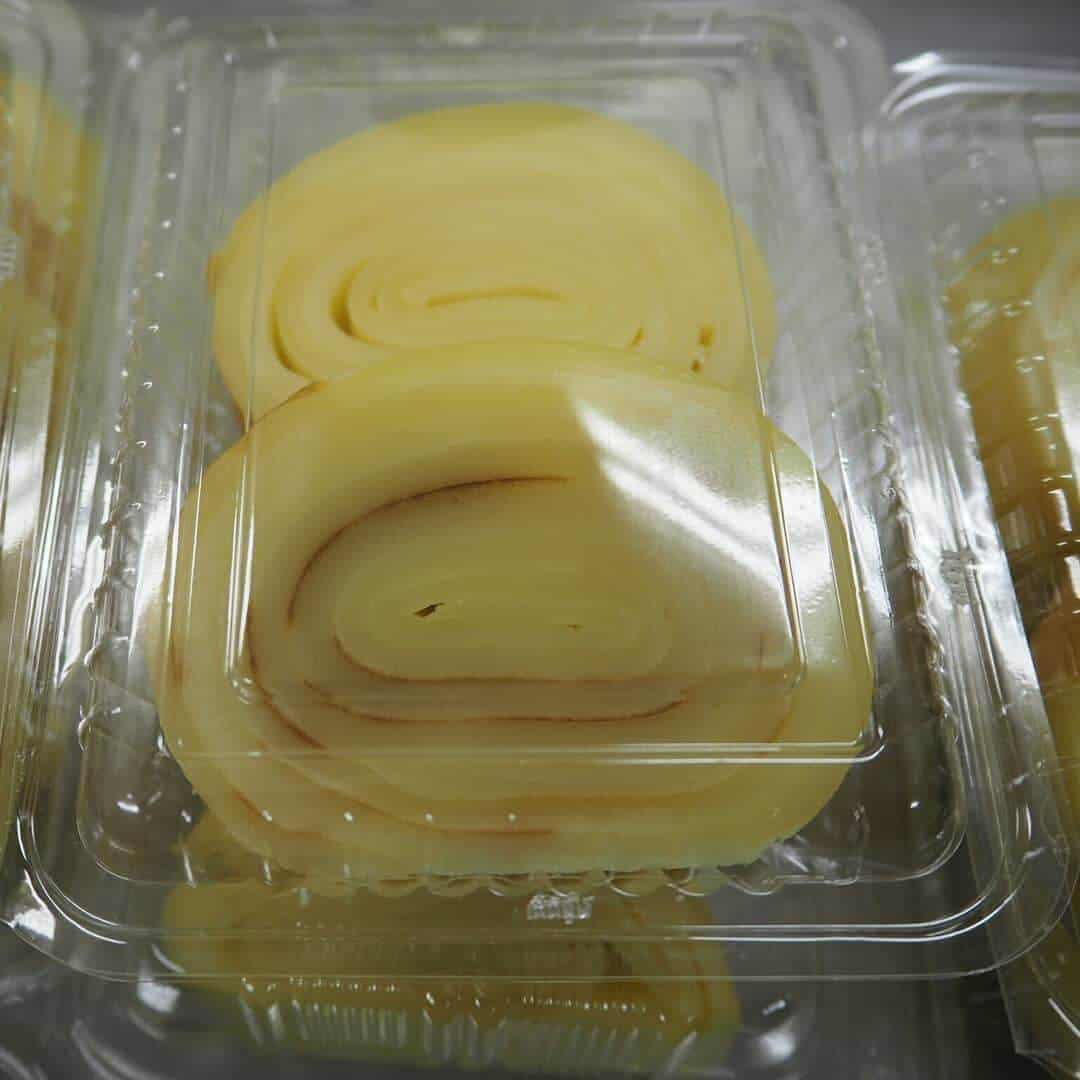 Is it available in super markets?
While convenience stores may not have Mugimaki, there are a few super markets that sell it. It may not be available in the super markets nationwide but it is definitely in some of the stores in Akita. When you're at the area, it is best to ask around the locals to check which shops sell these wheat rolls.
Verdict
Crepes and Mugimaki are evidently almost the same. From the ingredients down to the cooking process, both are similar in a way. However, locals serve wheat rolls as is. It's a great partner for coffee or tea. Thus, making it a favorite among other snacks.
What do you think of Mugimaki? Would you try making this at home? Let us know by leaving a comment below!