There are many delicious foods that can be called Ibaraki local cuisine in Ibaraki Prefecture. Ibaraki Prefecture, which has a warm climate, is a treasure trove of ingredients rich in seafood and the blessings of the earth. The people of Ibaraki Prefecture, who were born and raised in such an environment, naturally have a discerning taste and are naturally full of delicious food. Among them, one of the representative menus loved by many people is "Stamina Ramen"!
Regain your stamina with Stamina Ramen!
A local cuisine from Mito City that has over 40 years of history is now loved all around Ibaraki prefecture. It is sweet and spicy, made with a variety of rice and noodles. For Ibaraki it is commonly made with thick noodles. The main components are the liver, cabbage and pumpkin. These ingredients are not usually in ramen, making the stamina ramen is the most unique types. They also typically have carrots, leek, onions, and other variety of healthy vegetables. It would be a good balance of liver and tons of fresh vegetables. They would quick-fry the cabbage and pumpkin, giving them a nice crisp. Then they get their sweet and spicy flavor from the bean paste or chili soy based sauce.
Stamina ramen can be enjoyed in a nice hot soup way or a non-soup type called chilled. Perfect for any season, be it cold or hot. This ramen is a specialty in the Ibaraki region with its soft and sticky texture. All the vegetables and spiciness makes you feel rejuvenated and gives you the strength to continue your day.
History of Stamina Ramen
Ramen is huge for Mito City as their lord, way back then, was said to be the first one to eat ramen in Japan. He ate the noodle dishes that came from China. Fast forward and the ramen is born from the intent to want everyone to eat nutritious, but still cheap food. Around the 1970, a ramen shop opened up in front of Katsuta Station. A man named Junichi Nagai opened that shop. Using liver, something that was usually thrown away, they made affordable ramen with it. Mr.Nagai later moved to Mito City and opened a Stamina Ramen shop.
There is over 40 years of history for the ramen. Now there are many stores in the Ibaraki Prefecture selling it, mainly in Hitachinaka City and Mito City. Each restaurant is also different to the next one, with each having their own take on it. Over at Saitama, they have their own unique ramen that are also called Stamina ramen. One should not confuse Ibaraki stamina ramen for theirs.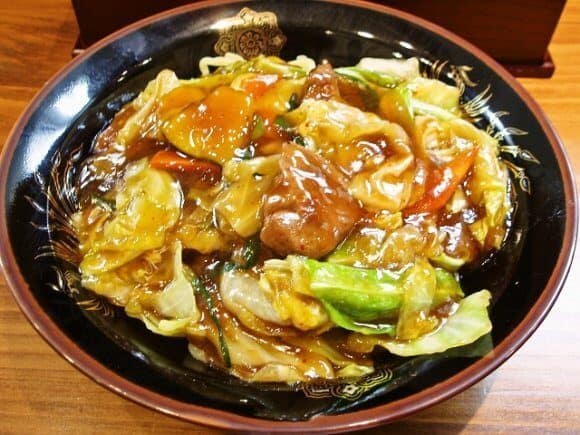 Above is what they called Stamina Ramen Chilled and below is the soup form called Stamina Ramen Hot.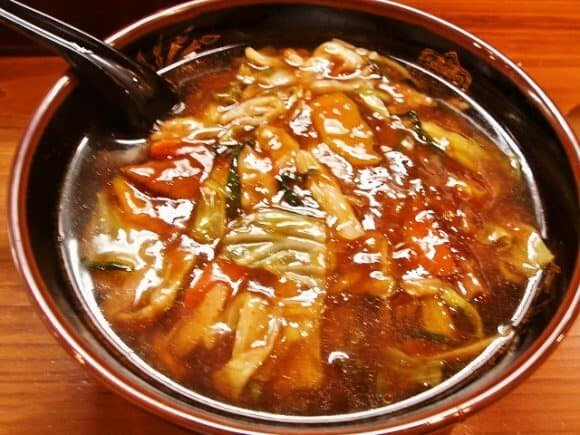 Where can I eat stamina ramen?
Our journey will take us to the Ibaraki Prefecture as we taste some of the most appetizing ramen ever. Given its popularity and how much of a regional highlight it is, it will not be hard to find.
Stamina Ramen Matsugoro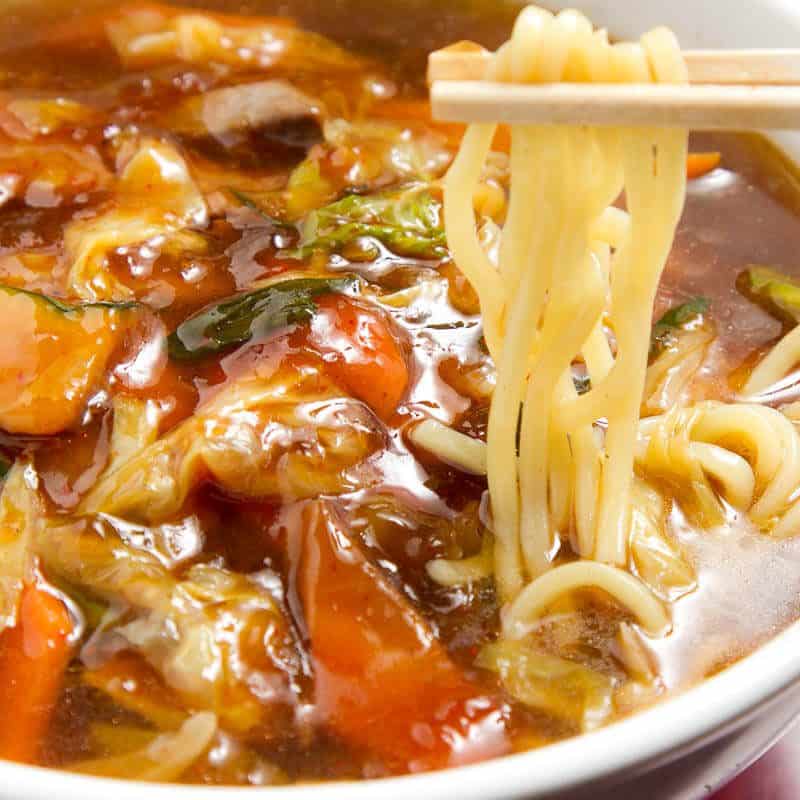 The first place we are directing you to is the place known for the ramen. It is the place that started it all and who we have to thank for this amazing flavor. First opened by Junichi Nagai, they are now on their second generation of owners and they welcome all newcomers to try their widely popular Ibaraki Stamina Ramen. The store is hugely popular as it is the original stamina ramen shop with many customers crowding it daily. It is worth the wait as you try either the hot or chilled stamina ramen, then experience a mouthful of deliciousness. You can also increase the size of the bowls to satisfy any hunger. It does not only have the symbolic representation, but it is also one of the best restaurants in Mito City. It is a must go to place to experience the ramen.
Junchan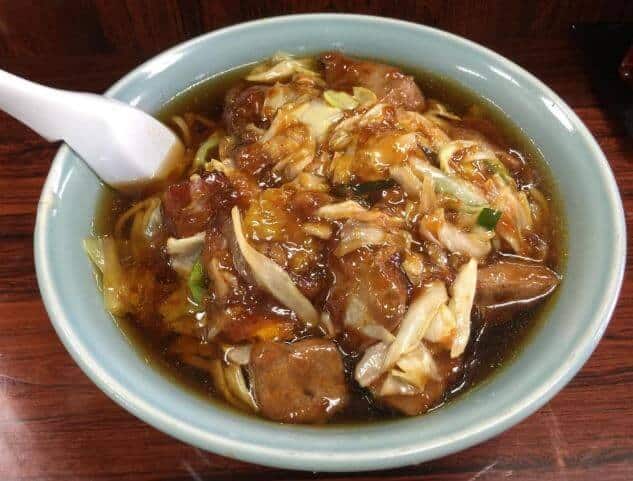 Next up we have the delicious ramen at Junchan. Enjoy large fresh slices of liver and experience its unique aroma. Order as many ingredients as you want to satisfy your stomach with its incremental servings. They are known to serve great chilled stamina ramen for those hot days. The ramen here will be sure to give you that boost to your stamina you are looking for.
Stamina Ramen Gamushara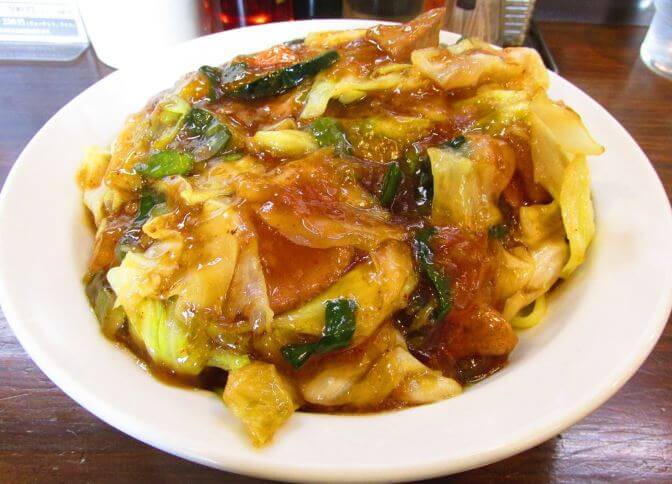 Here is a highly rated restaurant in Tsukuba, spreading the joy of ramen throughout the Ibaraki prefecture. Enjoy either the cold stamina ramen or the hot version, perfect for any time of the year. There is a good balance of liver and vegetables to enjoy with the size of the serving being up to you and your wallet. You can enjoy a variety of good dishes here, but their delicious stamina ramen is what people come here for.
Stamina Ramen M's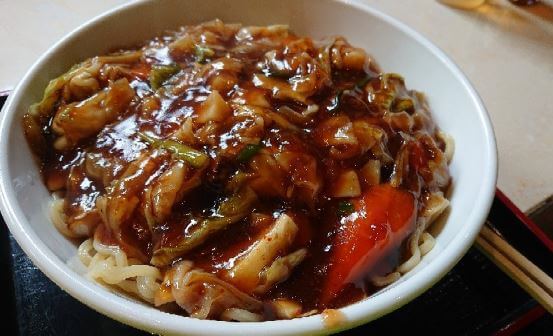 In Hitachinaka City for some nice stamina ramen? Well, here is a great place for it. Conveniently located near JR Katsuta Station and is a very nice trendy shop with a great taste. Try their delicious and affordable one that bring in the customers. They truly bring out the juiciness of the liver with their nice and crisp fried Tatsuta and amazing seasoning. You will get plenty of vegetables in mouth watering sauce, filling your stamina right up. This shop is loved by many and say it is their favorite one among all the ramen shops that are popping up now.
Minna No Daidokoro Garyu Shokudo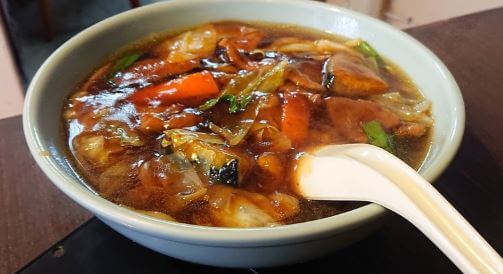 Another great restaurant in Mito city. Enjoy your sweet and spicy bowl of thick noodles with liver and plenty of vegetables in either hot or cold style here. It is a highly rated restaurant in Mito City, where the ramen is recommended. This little gem of a restaurant is located on the second floor of the building. Get back your stamina from going up those stairs with a nice bowl of the ramen.
Another Ramen in Japan
There are so many ramen in Japan. Sapporo Ramen, Asahikawa Ramen, and so on.
Check here for another ramen in Japan.