Introduction to Takeoka Ramen
Takeoka Ramen is just one of the many ramen dishes in Japan! Not only that it's easy to make, but it's also delicious! Some people call it Takeoka Style Ramen. Indeed, both names are acceptable.
What is the history or Takeoka Ramen?
Chiba is the home of this local food. In fact, it comes from a small town near the port. Thus, it is one of the main ramen dishes in the prefecture.
This ramen dish has been delighting locals for over sixty years (60 years). However, there are two stores claiming as the founders of Takeoka Ramen. Both of these stores are in Futtsu City.
Suzuya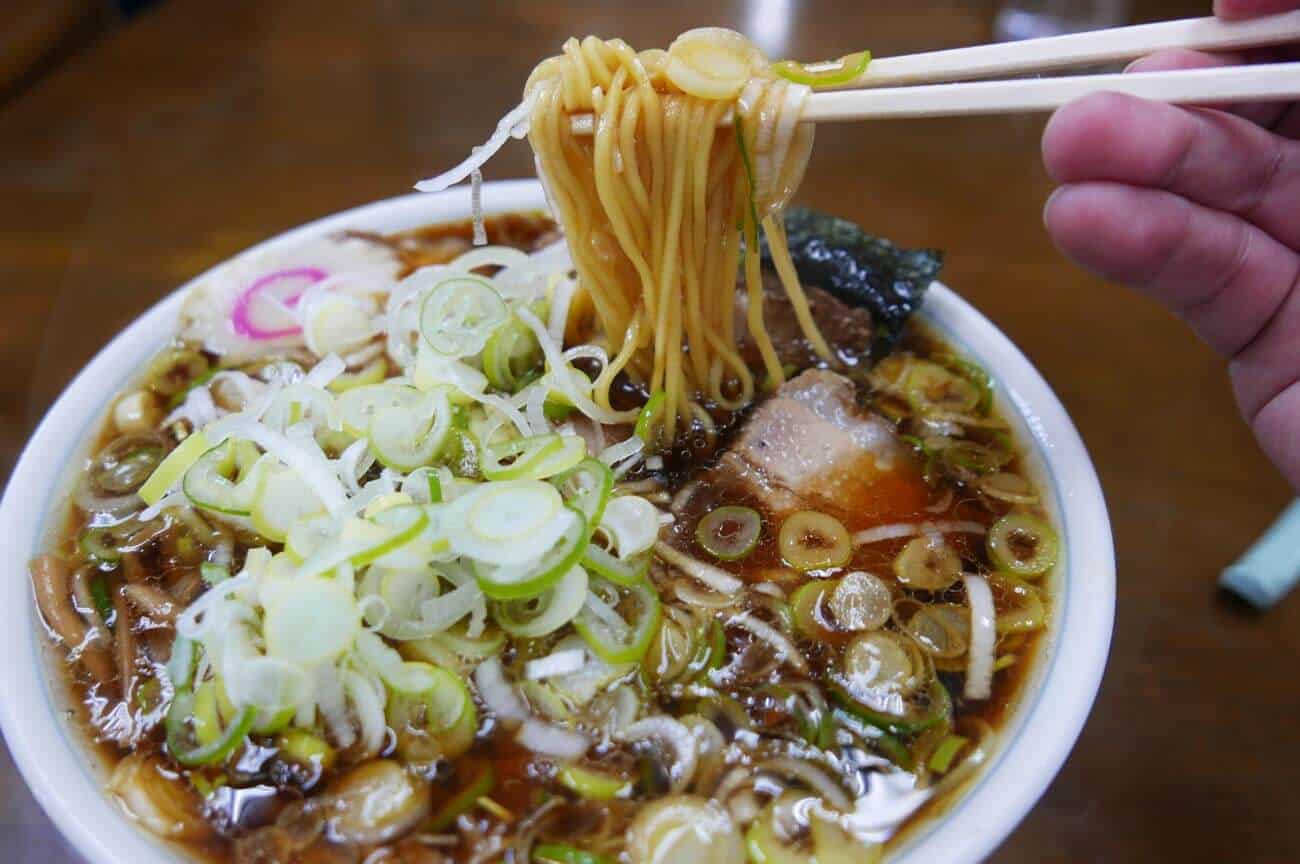 Some say that this is the first store to create the dish. It also offers Takeoka Ramen as its main menu. Their version is aromatic and flavorful. That is why it's a favorite among locals. In addition to that, they deem Suzuya as the original.
Umenoya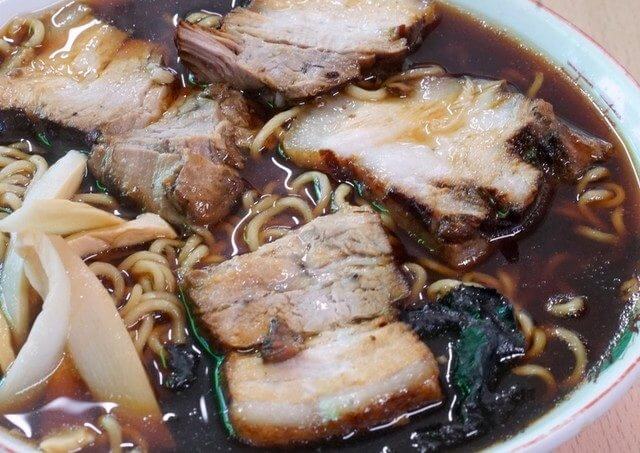 Although Suzuya offered Takeoka Ramen first, Umenoya is also a famous restaurant. Because of its popularity, some assumed that it was the originator of the dish. The shop uses dried noodles to their dish. Hence, many people visited.
What's so special about Takeoka Ramen?
Takeoka Ramen is famous for being unique. On the contrary, making this dish is simple and straightforward. So, why is Takeoka Ramen unique?
Char Siu (チャーシュー)
You will find it amazing how much char siu is in this ramen! Char siu is a slice of roasted pork. It's also a sought-after ramen ingredient. Placing a portion of char siu to ramen dishes add meaty and savory flavor. What more if there are multiple slices in one bowl?
However, Takeoka Ramen's char siu is different. They would add special soy sauce to flavor the meat. This kind of shoyu complements the roasted flavor of the meat.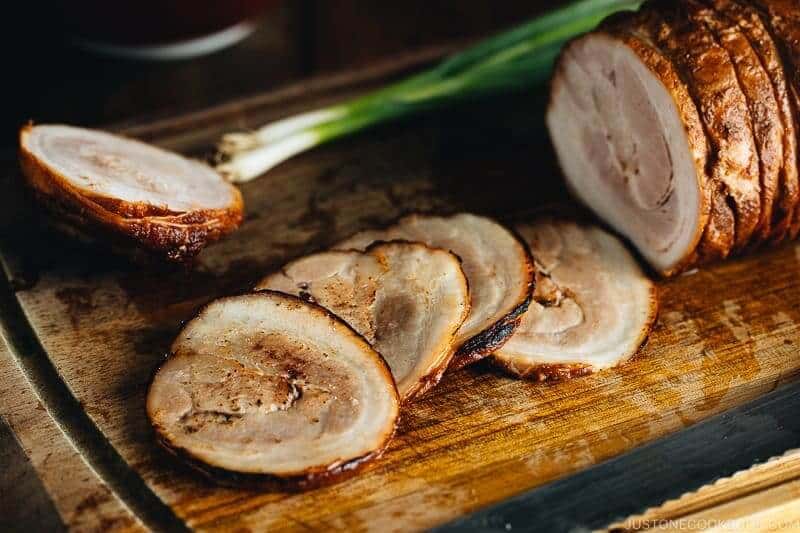 Soup
Undeniably, the soup is one of the key factors as to why this ramen is a standout. It is so simple that you only need to add boiling water to the broth of the "char siu".
Takeoka Ramen Recipe
Before we talk about the ingredients of this ramen type, let's talk about char siu fist. The ingredients for Takeoka Ramen's char siu are indeed just the same as others. However, a special soy sauce is added. Moreover, the slices of meat are tender after cooking.
Char Siu's Ingredients
| | |
| --- | --- |
| Good for 1 serving | |
| pork belly | 150 grams |
| garlic | 2 cloves |
| Chinese soy sauce | 80 cc |
| Chinese food liquor | 100 cc |
| water | 500 ml |
| Zarame | 1 tsp |
| assorted mushrooms | 100 grams |
| special soy sauce | 50 cc |
| Sake | 50 cc |
| Mirin | 50 cc |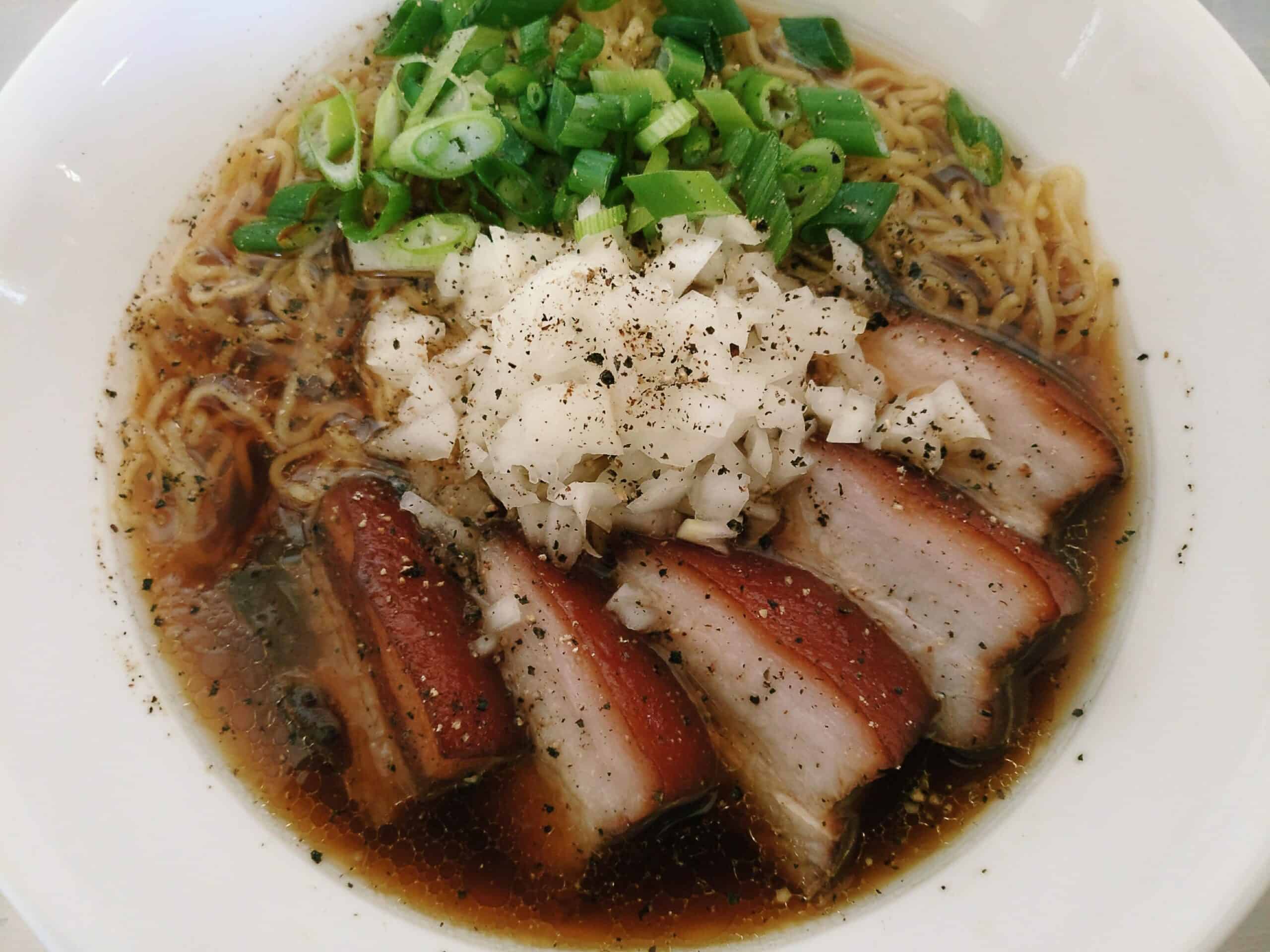 Ramen's Ingredients (soup, noodles, and toppings)
| | |
| --- | --- |
| Good for 1 serving | |
| dried noodles | 1 bundle |
| char siu | 150 grams |
| broth of char siu | 50 cc |
| Ajinomoto seasoning | 1 tbsp |
| chopped onions | 1 small piece |
| green onions | 1-2 stalks |
| seaweed | as preferred |
| hot water | 200 cc |
| special soy sauce | 50 cc |
How to cook Chiba's Takeoka Ramen?
Due to some travel restrictions nowadays, it would be nice to cook Takeoka Ramen at home. That is, of course, if you have all the ingredients available. In the meantime, check the steps below on how to prepare this Chiba local dish.
Preparing the char siu
Undoubtedly, char siu makes a massive difference to this ramen dish. As a matter of fact, even the leftover broth is the base of its soup. Therefore, it is necessary to prepare the char siu meticulously.
Clean the meat
Before anything else, make sure the pork belly is clean. Then, drain excess water and dry with a towel or napkin, if necessary.
Cook the belly
Afterward, mix Chinese soy sauce, Chinese food liquor, and garlic in a pot. Put one teaspoon of Zarame and dissolve. Then, toss the pork belly and let it simmer. Don't forget to flip the belly from time to time to avoid getting burnt.
Meanwhile, combine mushrooms and special soy sauce on a separate pan. Add water, sake, and mirin as well. At this time, put the pork belly in and let it simmer. Cooking time may vary. Lastly, take out the pork belly from the pot and slice it into thin pieces.
Now that the char siu is ready, it's time to prepare Takeoka Ramen.
Cooking Takeoka Ramen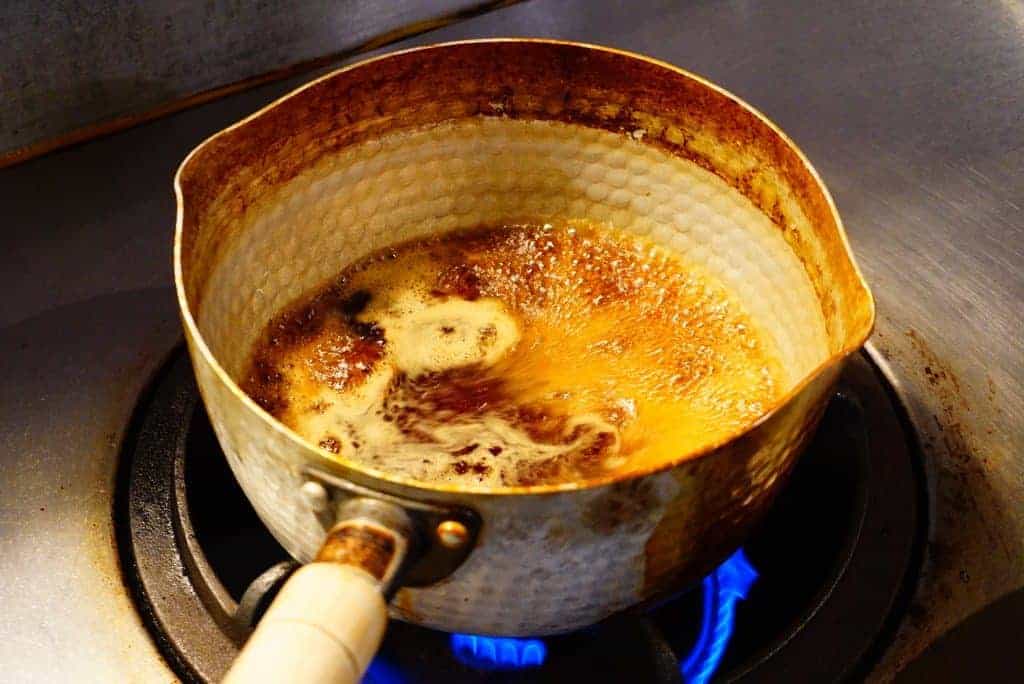 Apart from being tasty, cooking Takeoka Ramen is also easy! Below are the steps to prepare this Chiba local dish.
In the soup
Following the preparation of char siu, make sure to set aside the broth.
Yes to noodles
Meanwhile, boil the noodles in a separate pot. Once the noodles are soft and chewy, drain the water and put it in a bowl.
Finally, a bowl of good stuff is ready to serve!
Add Ajinomoto seasoning and chopped onions. Then, pour the char siu broth and boiling water into the bowl. Following the soup, place the char siu slices above the noodles. Lastly, sprinkle chopped green onions and seaweed on top.
Where to eat Takeoka Ramen?
Undoubtedly, this ramen type is an excellent recommendation to anyone looking for a different ramen type. Hence, Takeoka Ramen joins Tomita Ramen and others as the main ramen dishes in Chiba Prefecture.
In addition to the information we provided above, we listed the best restaurants that serve Takeoka Ramen.
Suzuya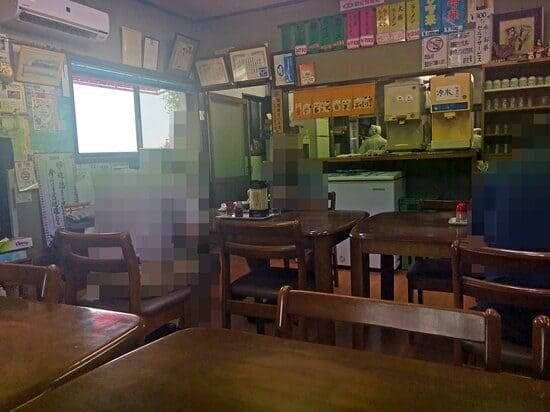 Not only that Suzuya is the founding shop of Takeoka Ramen, but it also offers the authentic taste of this dish! The shop has a vintage as expected. Since this is what believed to be the originator, there's always a long queue outside. It's easy to locate Suzuya as it sits right on the highway.
Umenoya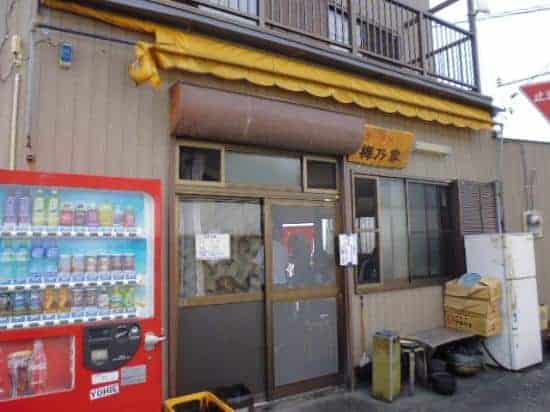 Although Suzuya is the first store to offer Takeoka Ramen, Umenoya has become more popular. The Umeno Family owns and has run this restaurant for decades now. In this case, locals love how strong the flavor of the soup in this shop.
However, going to this restaurant can be pretty inconvenient. Since it's far from the station, it's better to travel by car upon visiting. Nevertheless, it sure is worth a visit!
Goo Ramen
This ramen store is just a few minutes away from Togane Station. Goo Ramen serves thick and firm noodles. In addition to that, the restaurant is also famous for its crispy onions on top of the soup.
Sumiichi Ramen (Charcoal Ramen)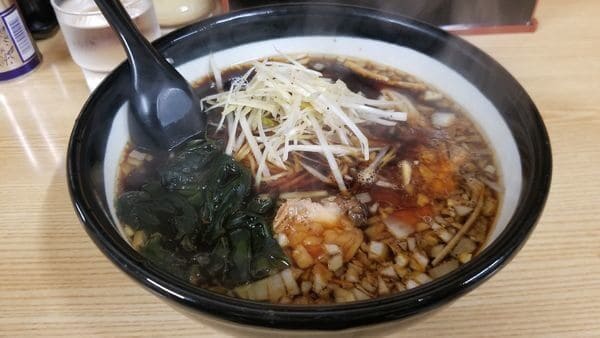 This Takeoka Ramen is just a few blocks away from Chiba Minami Police Station. So, it's impossible to miss this out. The shop serves strong soy sauce flavored soup.
Verdict
To summarize, char siu's flavor influences the overall taste of the dish. If you're a fan of meaty and salty ramen, then this is for you!
Don't forget to share this article with your friends!