INTRODUCTION TO AOMORI MISO CURRY MILK RAMEN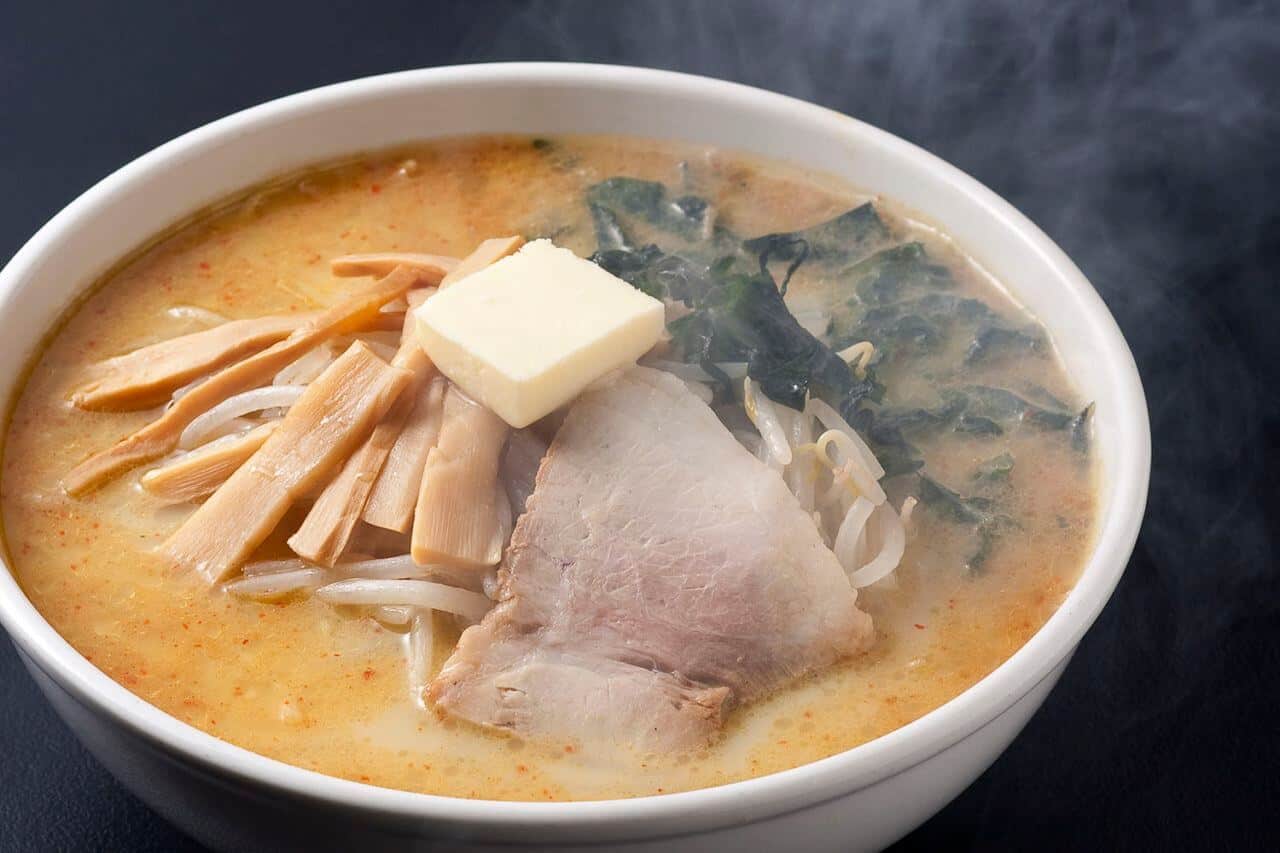 Ever heard a ramen with milk?
Yes, there's actually a food like that! If there's a Black Ramen in Toyama, this is Aomori Miso Curry Milk Ramen, also called as white ramen.
This unique ramen is served in a miso-based soup seasoned with curry powder and milk, and always topped with a portion of butter. Hokkaido is indeed a land of good seafood and fresh ingredients. But not just that, it also produces top quality milk from their cows. It was originally developed around 1970 by Mr. Kiyoshi Satoh, who moved from Sapporo to Aomori to promote Sapporo-style ramen outside Hokkaido. The new version of his ramen in miso, salt, or soy sauce-based soup uniquely flavoured with curry and milk became surprisingly popular among the locals since it was firstly made until now!
How about you? Have you tried eating white ramen?
WHAT IS THE HISTORY OF AOMORI MISO CURRY MILK RAMEN?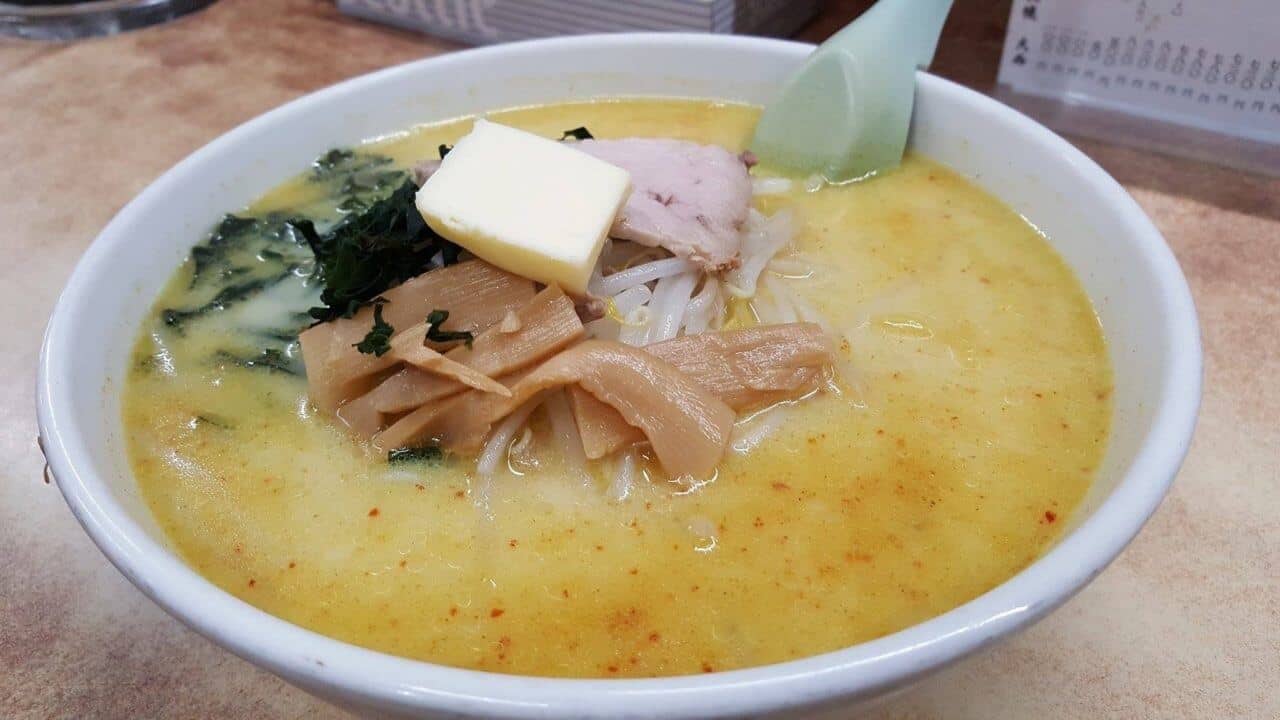 In 1968, Kiyoshi Sato the one who opened a popular ramen shop in Sapporo Ramen Yokocho in Aomori City. Combining curry and milk with miso, salt, and soy sauce bases. Around the 1950s, it became popular among junior and senior high school students to eat ramen in various combinations, and the final form of this was "Miso Curry Milk Ramen." 
The richness of miso and the curry, the mellowness of milk, the flavor of butter and the unique taste of sprouts, menma, and wakame seaweed make it a soul food for Aomori citizens.
WHAT IS THE CHARACTERISTICS OF AOMORI CURRY MILK RAMEN?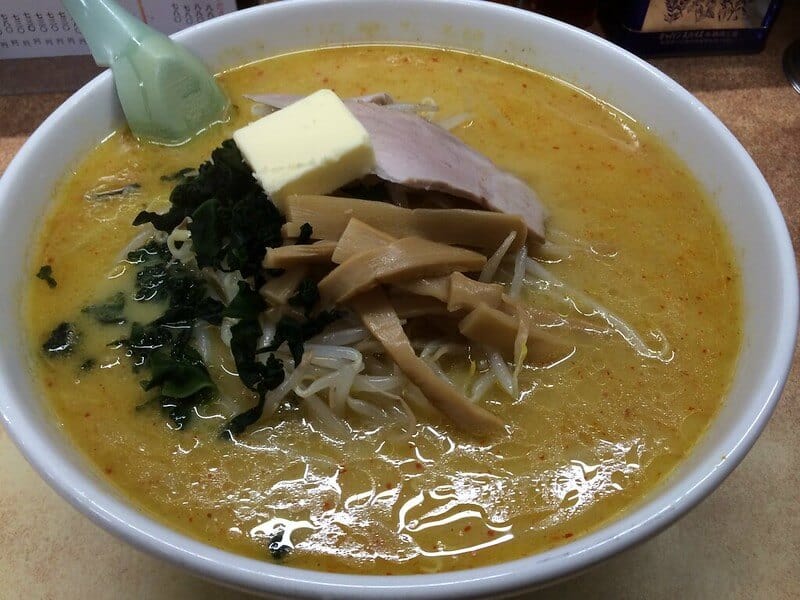 This perfect winter ramen has a miso base combines with curry and milk to provide a unique blend. Aomori Miso Curry Milk ramen also has pork slices. This ramen has a thick, wavy noodle and is served with wakame, bean sprouts, bamboo shoots. There is also a portion of butter on top for additional deliciousness and aroma. The soup is perfectly spiced – slightly curried, slightly creamy and definitely not too thick. The noodles are thick and chewy, hearty and substantial. The overall experience is a must try when you visit Japan especially Aomori City.
WHERE IS AOMORI?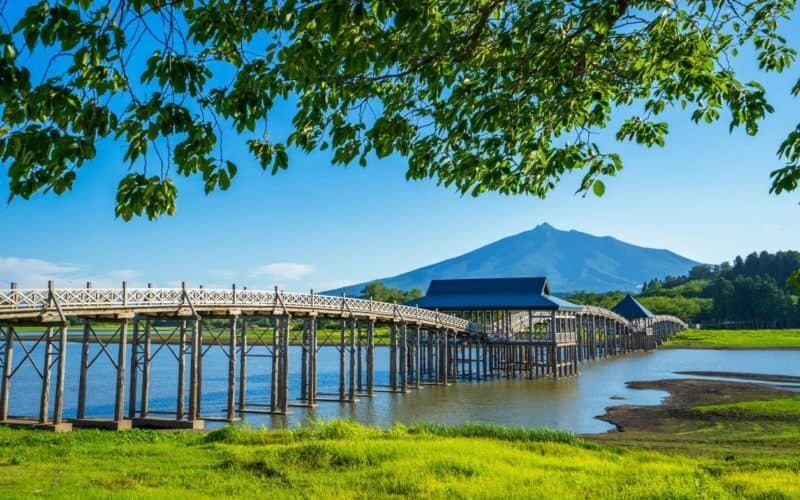 Aomori City (青森) is the capital city of Aomori Prefecture, in the Tōhoku region of Japan. Aomori Prefecture is the northernmost prefectural capital city on Honshu, Japan's main island. This port town used to be the main departure point to Hokkaido via ferry. Although it remains the main port for car ferries, the opening of the Seikan Undersea Railway Tunnel and the advent of cheap flights have reduced ridership and many travellers now bypass the city altogether.
Aomori City is also is famous for the "Shirakami Mountains" and "Aomori Nebuta Festival," is full of nature and is a recommended area for girls' trips. In Aomori, there are B-class gourmet foods that you definitely want to include in your list! If you're traveling to Aomori soon don't forget to try the local gourmet foods!
WHAT ARE RECOMMENDED RESTAURANTS?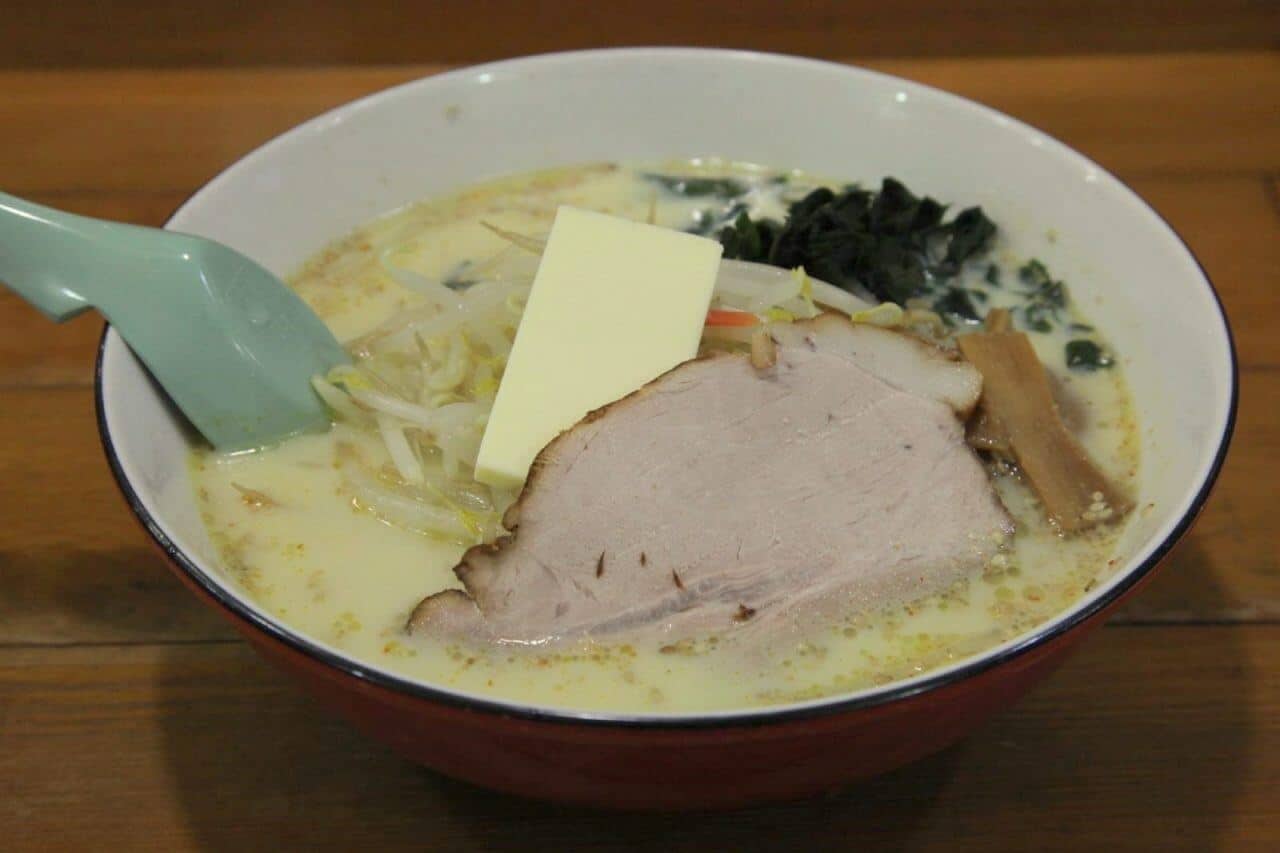 Sapporo Kan
It is a 5-minute drive from Shin-Aomori Station. Although the name is Sapporo, it is still an Aomori gourmet located in Aomori Prefecture. The owner who developed the menu was from Sapporo. Also, the Miso Curry Milk Ramen has the roots of Sapporo ramen.
Ajino Sapporo Onishi
The restaurant is about 9-minutes walk from Aomori Station. The owner of the shop also trained at "Sapporo Kan" restaurant before. This restaurant has a continuous line everyday. Not only tourists but also locals. The ramen here is mild and well-balanced.
Aji no Sapporo Asari
It is a branch of "Ajino Sapporo Onishi". But the taste of their miso curry milk ramen is milder than Onishi branch. The store is about 7-minute walk from Aomori Station. There are also lots of repeating buyers from this store!
Kawara
Kawara is famous for women! Their miso curry milk ramen boasts for its the most easiest to eat.
So apparently this restaurant has high ratings from female customers. The location is about 20 minutes by car from Aomori Station. Also, it is about a 17-minute walk from Tsutsui Station on the Aoimori Railway.
FINAL THOUGHTS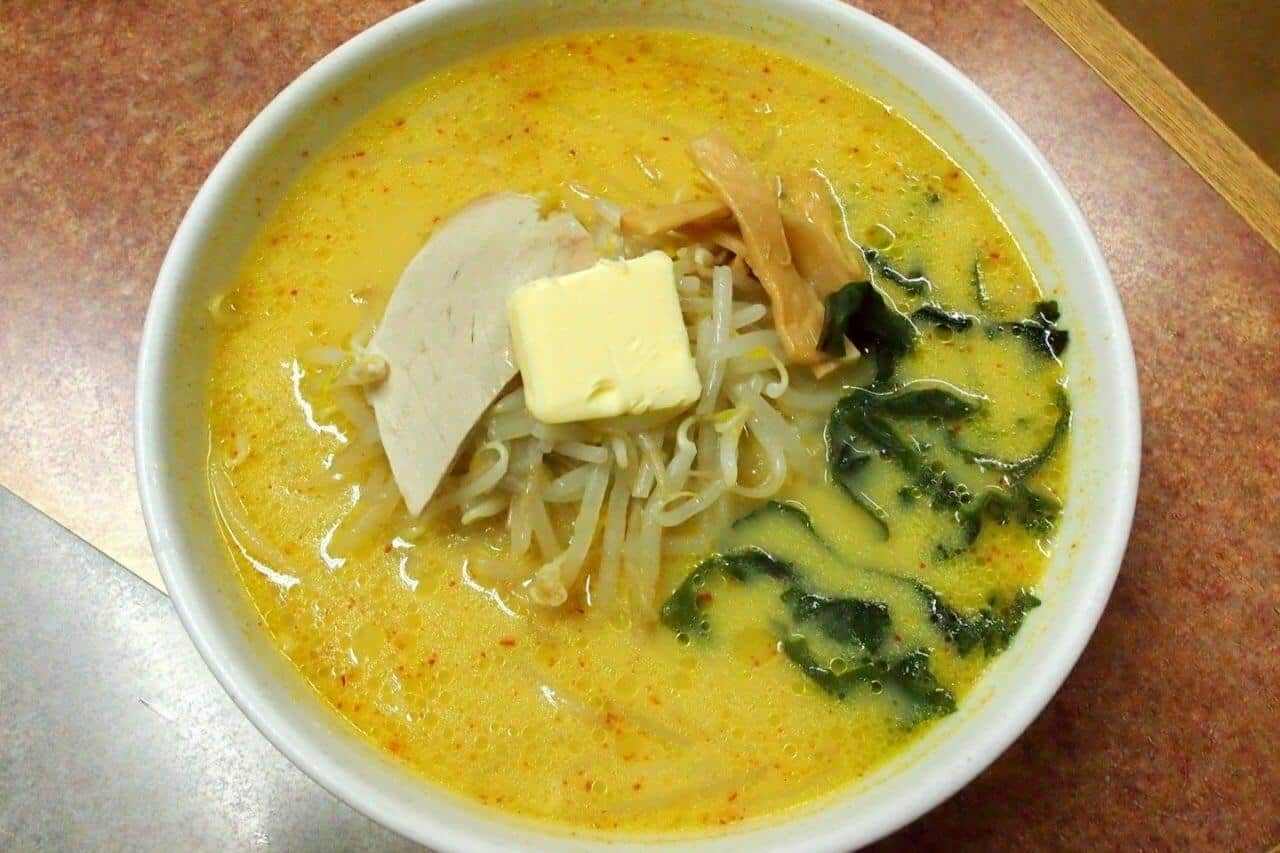 In conclusion, legend has it that some local students challenged the restaurant Onishi to combine the three bowls on the menu at the time, which is curry, milk and miso. And, so, Miso Curry Milk Ramen was born. Many people labelled this dish that could see themselves casually always eating!
People also labelled and quoted this unique ramen as ramen with chewy noodles, miso richness, milk mellowness and butter flavour. In addition, it has also developed products that can be easily eaten at home in collaboration with major cup noodle makers and local food companies.
Japan is indeed rich of different types of ramen. Not just the final product, but also rich for providing ingredients to complete the ramen experience. In every prefectures there are specialty dishes not just ramen. If there's Black Ramen, there's also opposite! Don't forget to try this white ramen if you happen to visit Aomori in future!